Hello everybody! We have a new dev update explaining the main progress mechanic in Alder's Blood, leveling up.

In it's basics it's still very classic, hunters get Experience Points for completing missions and requests. Once enough XPs is accumulated a hunter can level up and get stronger. And here we changed the classic a bit. Instead of increasing hunter's stats we decided to use something we call Trait system. So what is a trait?
From gameplay perspective it's a set of modifiers for hunter's stats and resistances. From lore perspective these are small changes that occur to hunter during his service. A trait can increase hunter's maximum Health or Stamina, or increase one stat and reduce other. This is more common with more powerful traits.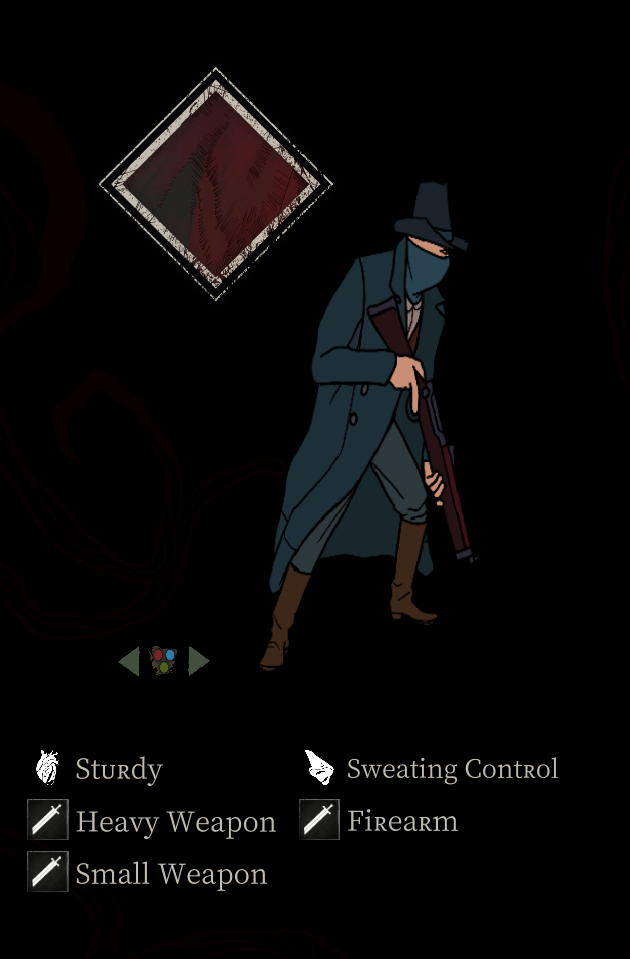 The way it works is once a hunter levels up, a player may choose 1 from 5 randomly chosen traits. Some traits requires a minimal level of a hunter to be included in this roll, others may require low level traits to be acquired beforehand.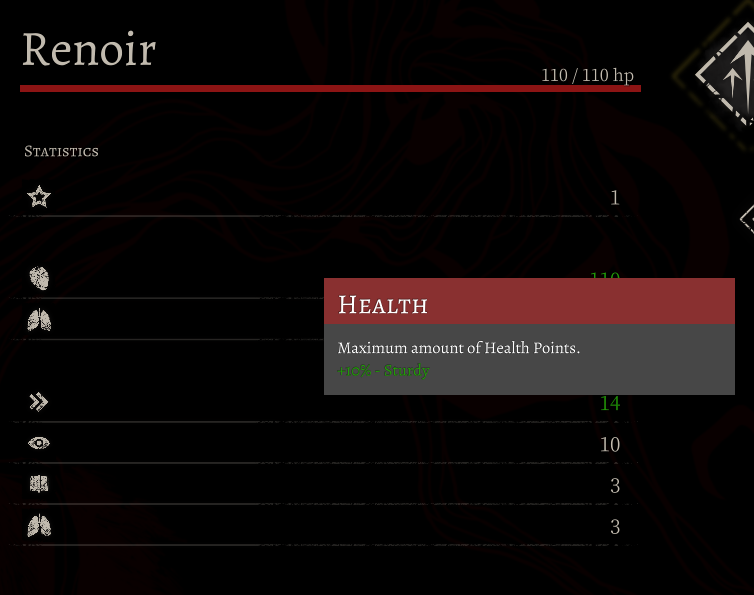 It's a very vast system, and we are still finding new ways to work with it. Right now we have around 80 traits ready and there will be more.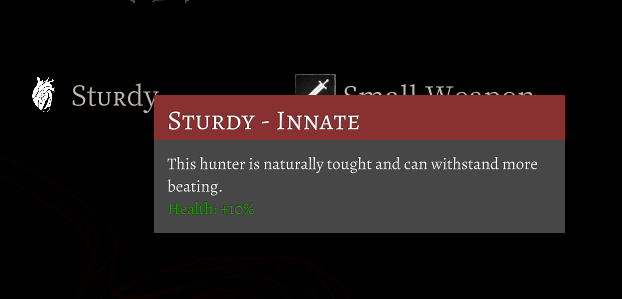 But wait! There's more! You may wonder why did we introduce something like that when we could just use standard way of increasing stats. First of all, we want the players to create different types of hunters during their playthroughs. And a second thing is that there is also the other side of traits system: negative perks.
Taint is something that hunters will acquire during their journeys. They are closer to the dark than humans, so they are more exposed to it. We will make a taint system devlog next time, for now just know that there is something like taint and that it can be acquired by taking damage from monster and dealing damage yourself.
Once a hunter get too much taint during mission he will automatically receive a negative trait. This is also a negative roll, so you will never know how your hunter will be harmed.
So after some time playing you will find yourself in a situation where your hunters will not evolve as you may wanted from the beginning. And using the best stuff that is available at the moment will be your way of approaching your hunters progress.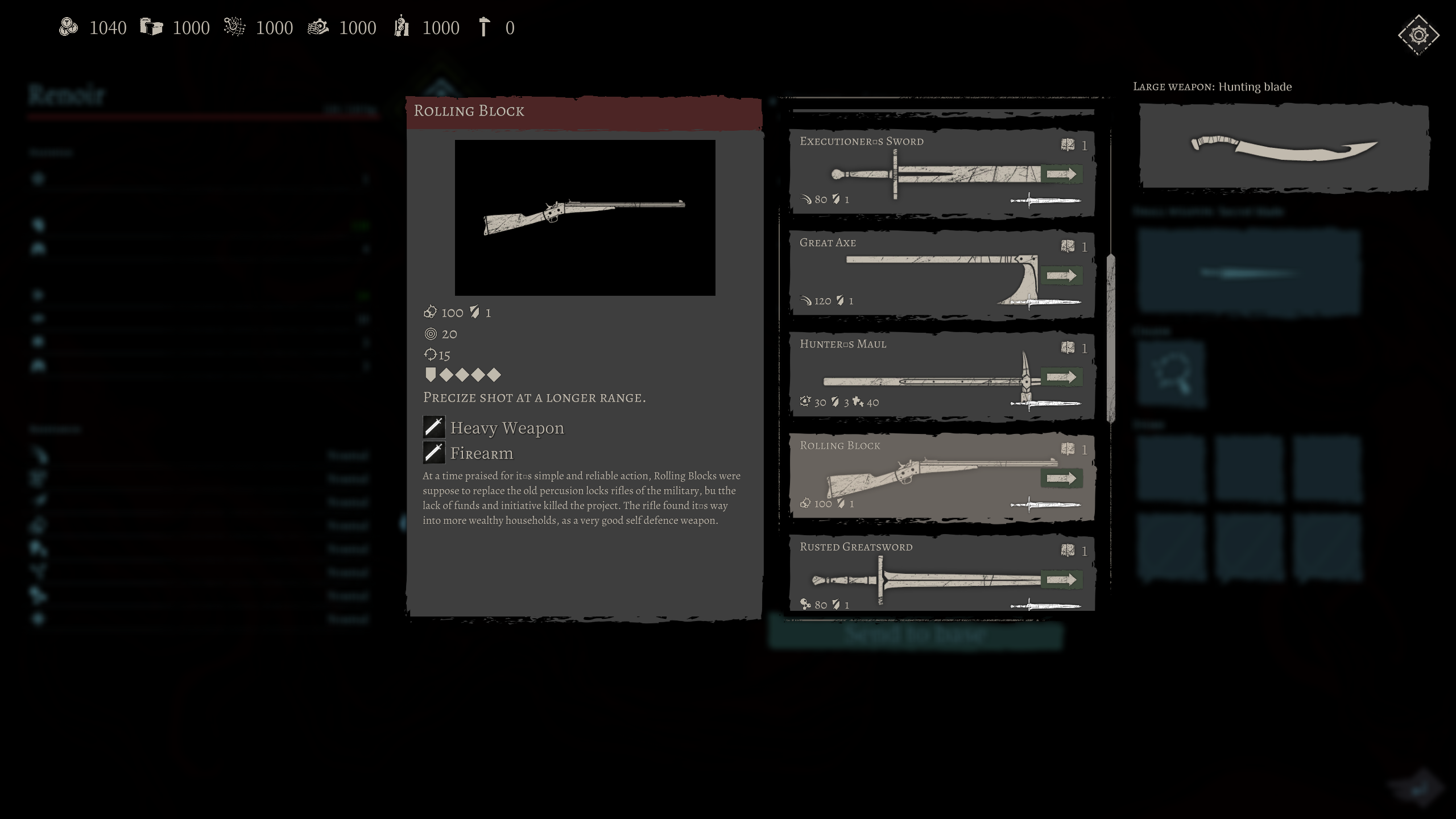 Traits also pop up in other areas. They might be connected to the specific weapon, like heavy weapon trait, or a firearm trait. They are only active as long as the item is equipped. You may take a closer look at this by watching our latest dev stream here:
Last but not least - don't forget to wishlist Alder's Blood on Steam for more updates! - Store.steampowered.com
...and remember to join our Discord server, as there's always something going on in the #contests channel!
See you in the next one, Hunters!