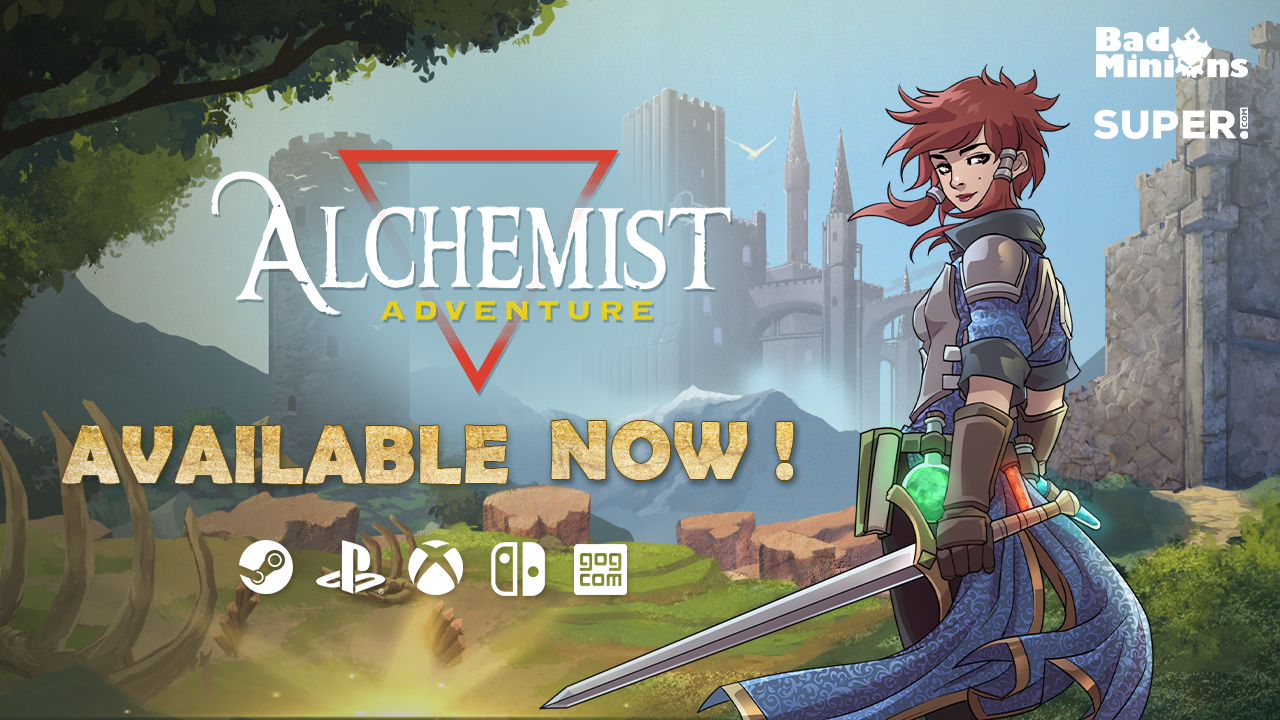 May the elements be with you, alchemists!

Are you ready to explore the mysterious continent of Isur, solve alchemy puzzles and eliminate creatures living there with your own potions?
The time has come! The former home of dangerous alchemists finally opens its gates for your fascinating journey.

Learn the rules of the world full of puzzles and enemies, and use the almost limitless power of alchemy to clear the path ahead.



It has been a long and exhausting journey and we would not have made it without your support. So we'd like to say a simple - THANK YOU!

Alchemist Adventure was inspired by many Adventure and RPG games, but we believe that Zelda was the biggest influence we had, especially on the overall game progression (new items give access to new regions) and the level design in general. We learned a lot with Magicka and its system to combine elements to create new spells.

The visuals were inspired a lot by fantasy games in general, especially those with hand-painted textures, like Torchlight and Orcs Must Die. About the size proportions, there is some distortion, but we tried to stay halfway between realistic forms and cartoonish games.

Imagine that Magicka and Zelda had a child. Now give Fullmetal Alchemist clothes to the baby. This is Alchemist Adventure!

We sincerely hope that our efforts will pay off, and you guys fully enjoy the gameplay of Alchemist Adventure.
As always, we welcome any and all feedback, so please do let us know what you think about our game.

That's it, fellow alchemists. We're monitoring incoming questions all day'n'night long with our fatigued, red eyes (and that, for once, isn't a joke).