First of all, great news, the game was Greenlit last week, so now we can focus on finishing the game and getting it as polished as possible. Thanks a lot to all who helped!
Following last week's post, we'd like to continue showing you the Elementals you can use on Alchemic Jousts, their strengths, weaknesses and abilities.
Double Elementals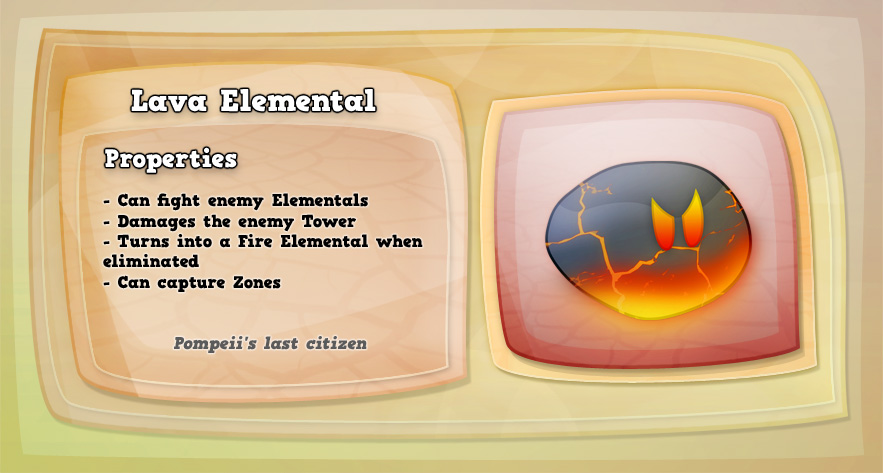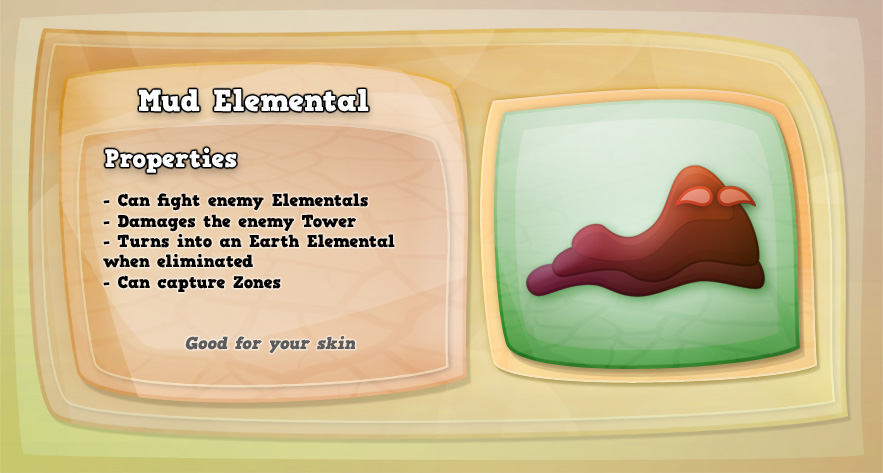 Lava and Mud Elementals work the same way the Steam Elemental we showed last week. They will beat any basic Elemental they face, and will turn into a Fire/Earth Elemental after the first combat, allowing you to defend incoming attacks while keeping pressure on the ground lane.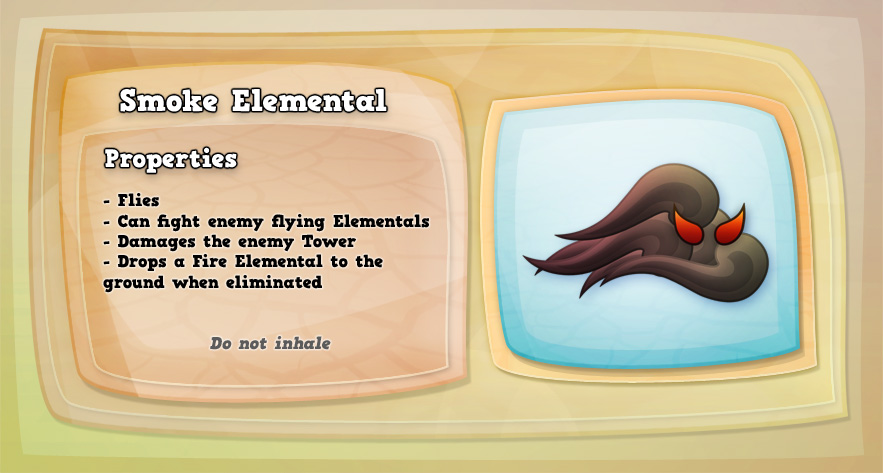 Smoke Elemental is very similar to the Lava Elemental, but with the ability to fly, which makes it very versatile. After the first combat it will turn into a Fire Elemental which will drop to the ground. If well timed, can be used to defend both the air and the ground lanes, and offensively, it can be very dangerous if the Fire Elemental drops behind the enemy lines.
Special Elementals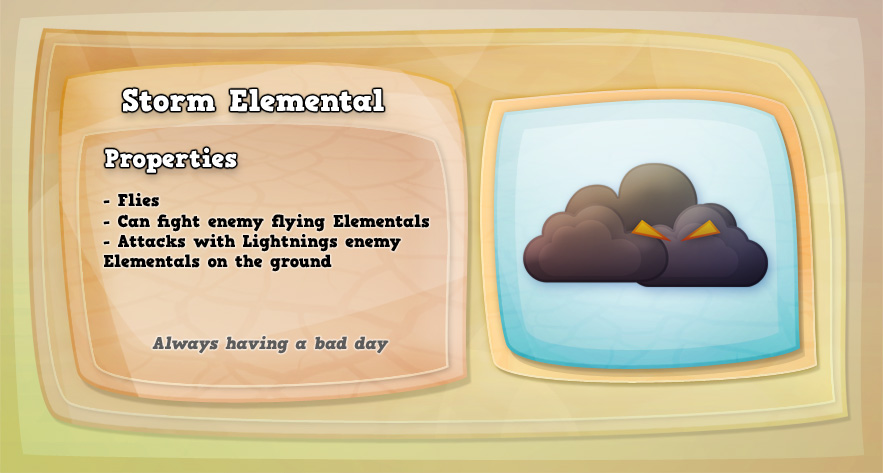 Storm Elemental is very useful to support your ground Elementals while defending your air lane. While it can't damage the enemy tower, it can fight against enemy flying elementals, and more important, it will periodically cast a lightning to an enemy Elemental below, eliminating it from the field, so it can be used as your first troop of your attack, cleaning the ground lane so your ground Elementals can reach the enemy Tower.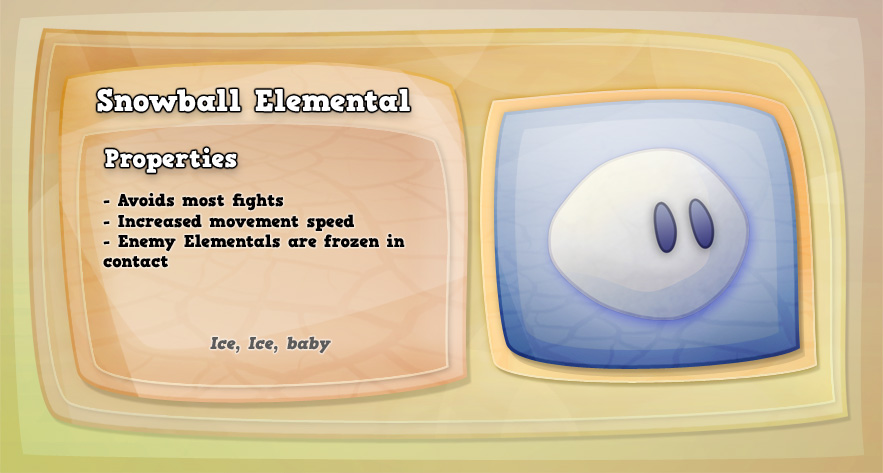 The Snowball Elemental won't damage the enemy tower nor fight enemy Elementals, but any enemy Elemental in contact will be frozen for a while. Frozen Elementals can't defend themselves, so they will lose any combat during that time. Casting the Snowball Elemental at the right time, freezing all the enemy elementals close to your Elementals can be the key to win the game.
See them in action

Snowball Elemental stopping 3 enemy Lava Elementals.

Snowball and Storm Elemental controlling the incoming enemy Elementals. Yes... fire can be frozen... it's magic.

Flames turning 3 Fire Elementals into more dangerous Lava Elementals. Again, common sense doesn't apply in this game.
About Us
We (Player 2 Game Studios) are a new 2 man indie studio, and this is our first game.
Please, consider following us on Facebook, Youtube, Twitter and/or IndieDB to keep up-to-date with our game announcements and news!