First a little about the game, Albino Lullaby, and then the roadmap of where we have come from and where we are going.
We believe this is the perfect game for VR with a game space that dynamically twists and contorts around you in real time, as you unravel an equally twisted narrative, Albino Lullaby shows that horror can be scary without jump scares or gore. Escape a surreal, psychological nightmare set in a dark and macabre Victorian town that clings to the precipices of underground cliffs. Discover hidden spaces haunted by 'The Grandchildren' and uncover clues to understanding just where and what you are.
Hailed by Rock, Paper, Shotgun ' s Adam Smith as, " 2015 ' s smartest horror game... " and summarized by Polygon's Collin Campbell, "Part Stanley Parable and part Alfred Hitchcock... This is a sick place, full of sick allusions and sick jokes."
Features of Albino Lullaby Include:
• The Next Gen of Adventure Games - Player driven pacing, no cutscenes.
• Transforming Game Space - Mechanical mansion deconstructs around you.
• Environmental Storytelling - Intricate backstory conveyed through the game space.
• Different Play Styles - Sneak or gung ho!
• Episodic Releases - Pay as you go or get a season pass.
• VR Ready - Built from ground up to play great on the Oculus Rift, Vive and Morpheus.
Albino Lullaby: Episode 1 is available in the main lobby of the Oculus store, and the game is available on Steam for $9.99 or as part of the Season One Pass for $24.99: Store.steampowered.com
We originally released Albino Lullaby on Steam in 2D: September 15, 2015
Although we built the game with VR in mind, we had a ton of dev work needed to hit the high benchmarks for a great VR experience. So, we began super deep optimization for the Oculus Rift and were accepted as a Launch Title for the May 28, 2016 release of the Rift and grand opening of the Oculus Store.
That work translated into exactly the optimizations we needed for the Vive release date of April 5, 2016. Although not ready for launch, we are currently working to implement room-scale and the motion controllers! We will then be porting to PS4 and PlayStation VR.
In the first 24hrs since Oculus launch, we have continued to climb the order in the Oculus Store page and have finally reached the top row!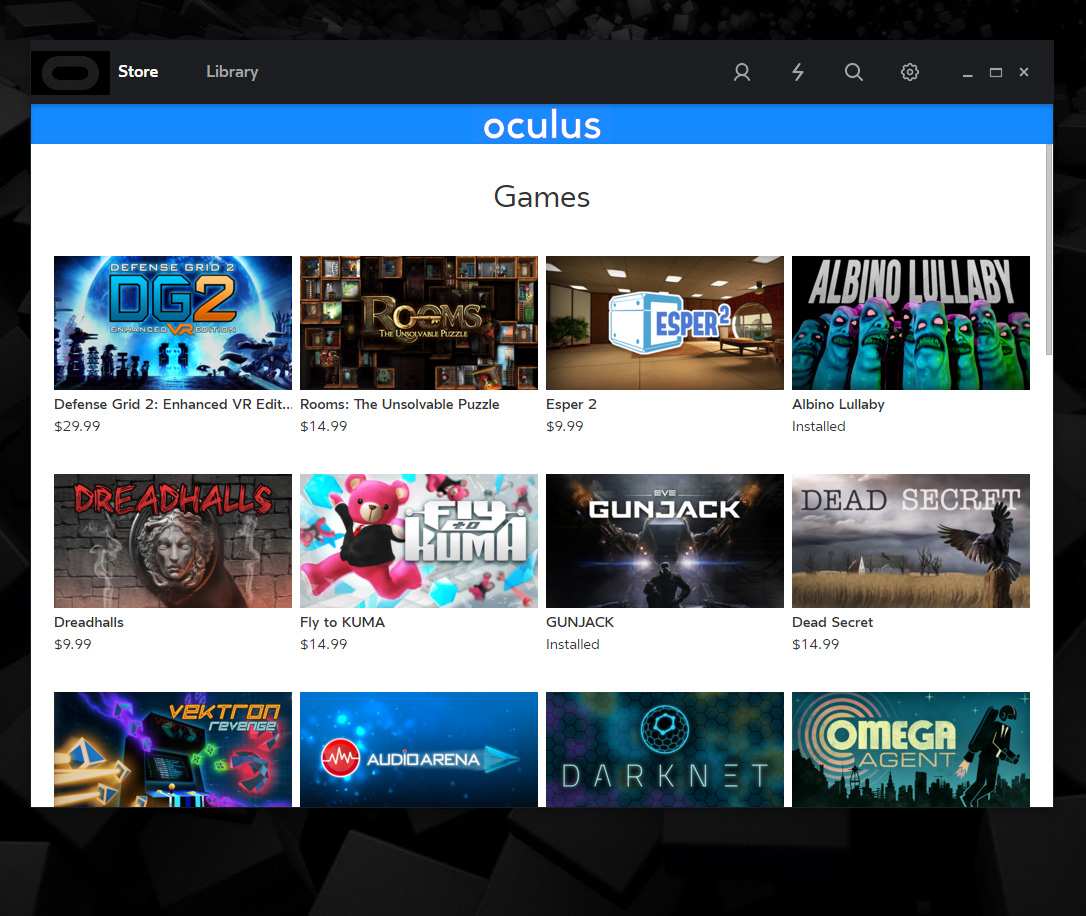 More updates soon!!!