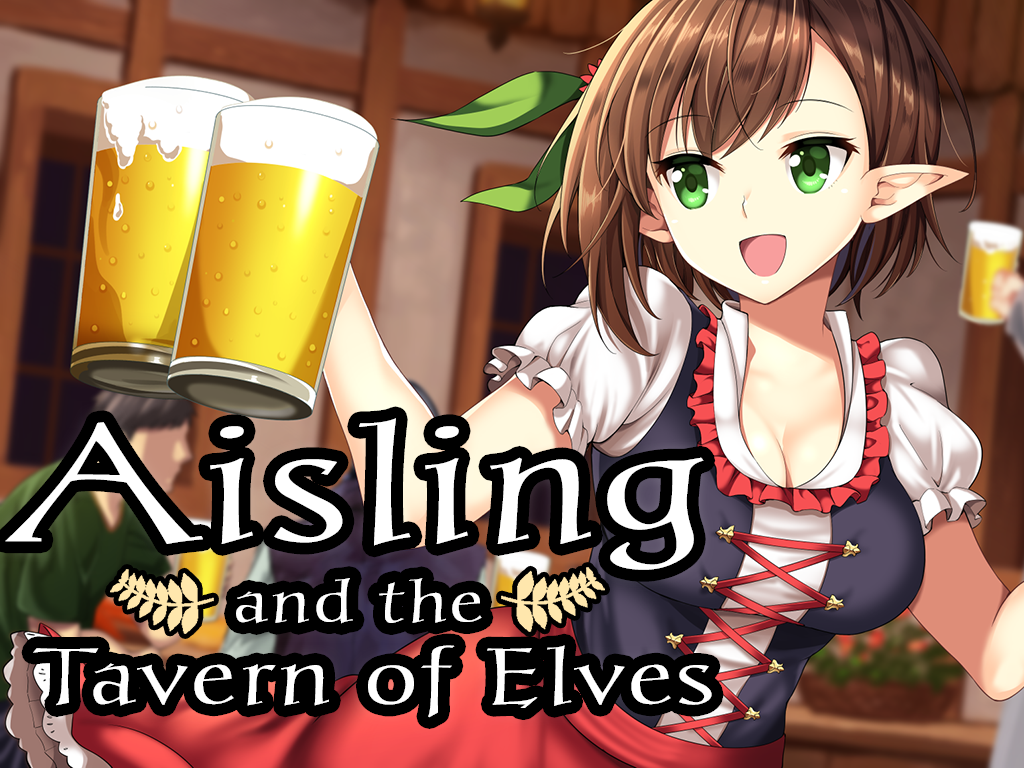 Hey there,
We have a lot of exciting news. We have just released the newest VN House trailer Aisling and the Tavern of Elves. You can also find the Steam store page and IndieDB game page live.
Trailer
Here's a little about Aisling and the Tavern of Elves
"Aisling and the Tavern of Elves" is an Isekai Fantasy-Comedy Dating Sim Visual Novel, where you play as Aisling Whitehorse, a hapless mercenary turned tavern owner eking out a living in the Elven Kingdom of Eiredagh.
Featuring -
A charming and hilarious storyline in a High Fantasy setting.
Beautiful anime-style character art
Orchestral and folk music soundtrack
Multiple endings
If you want to find out more information check out the links below:
IndieDB Page
---
All right, that's all for today, see you next time!