Kingdom Fall and myself has gone through a lot of changes and struggles over the past 6 months. I am however very happy to report that Kingdom Fall is looking better than ever and the majority of features are complete!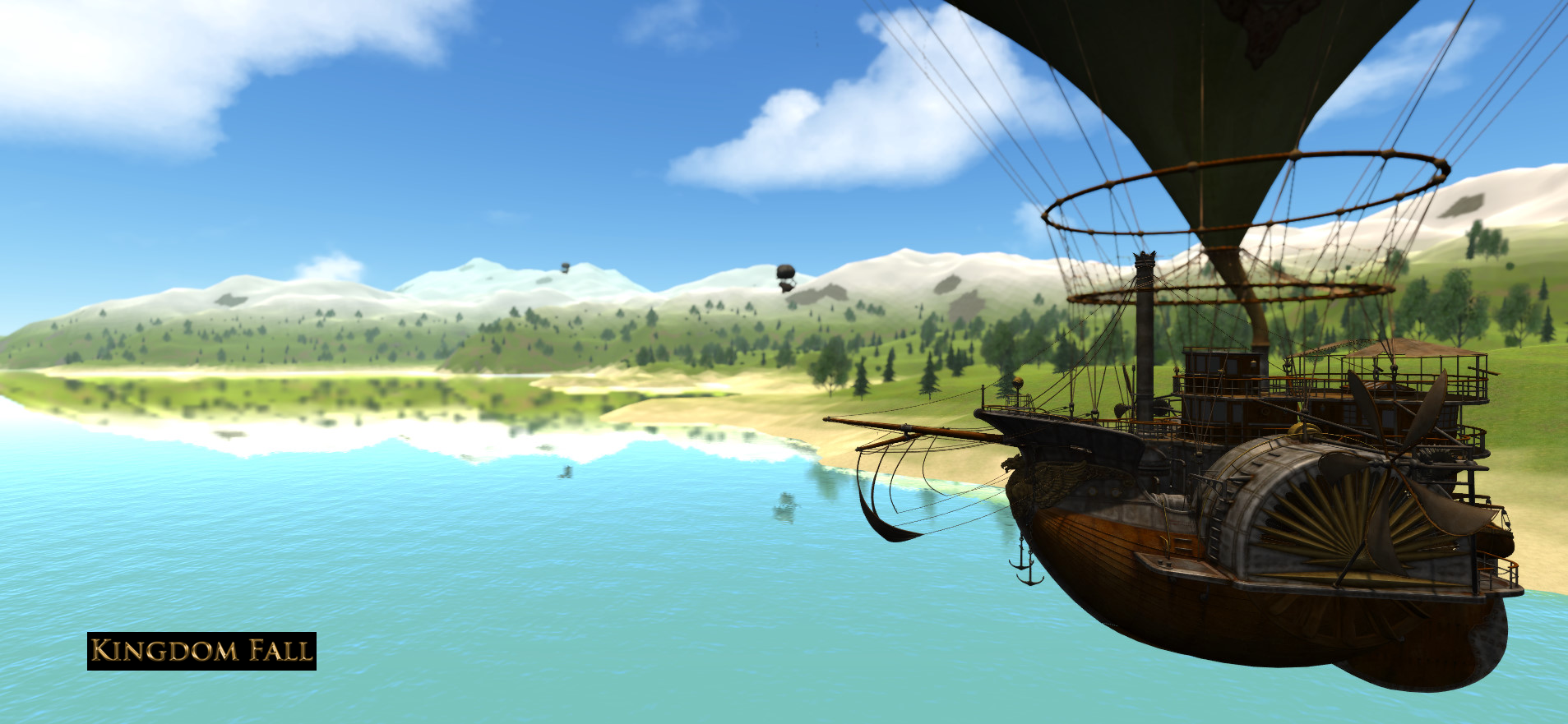 Airships in Kingdom Fall are a key component of the game. Without your airship you would not be able to transport goods and trade between city's, but more importantly is the fact that if you did not have your airship you would struggle to explore the infinite world of Kingdom Fall. As you will spend so much time in your airship getting them to feel like a real airship and not just a floating platform was a key goal, a lot of time has been spent to make the bobbing and rocking of the airship in the wind feel natural.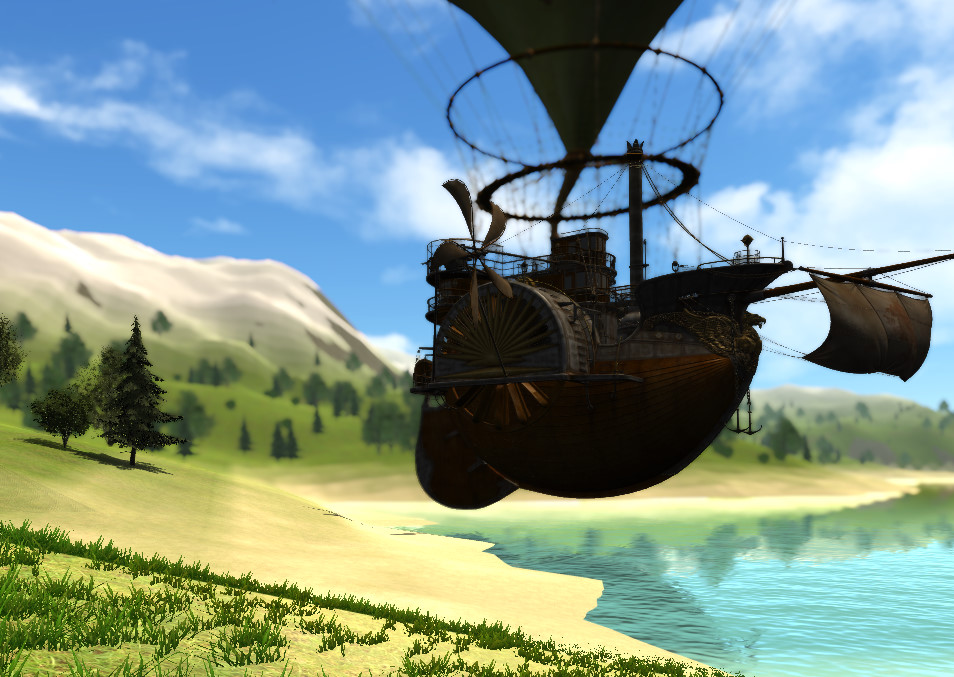 Along with using your airship to trade and explore you may want or need to take part in epic sky battles to fend of pirate or steal from the unwary. While these mechanics are still in very early stages the satisfaction of the cannons roaring followed by the boom of a enemy ship hinting the ground is incredible.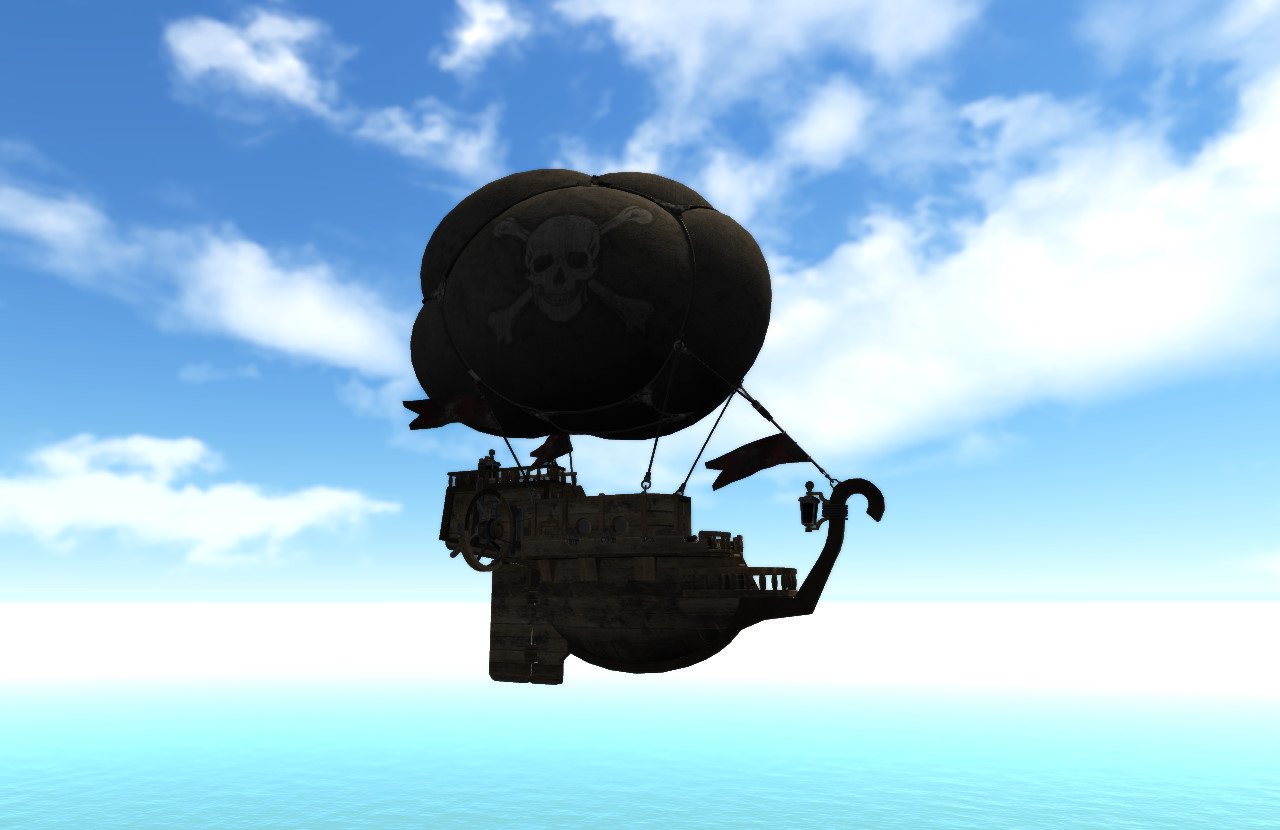 There are currently 4 airships in Kingdom Fall all of which have different variations to allow for military, trade and exploration uses. We will look into how the airship fills each one of these roles in the upcoming articles on trade, pirating and wonders so make sure to watch/track this game.
Along with the airships there has been massive progress made with the rest of the game, bellow is a list of the features that have been added since the last post.
Customize characters and change clothes
Working loot system
Much much better water
Smother blending of terrain textures
Save game
Buy and sell items
Dungeons
Leveling and purchasing skills
There has also been a large amount of smaller features and a massive amount of boring tweaks to performance that have brought the initial load time from 1-2 mins to 20 sec (average). These teaks have also seen the stutter from terrain tiles loading in reduced by a huge amount. The past few months have been a real challenge for the development of this game after a failed kickstarter attempt. Although this was a blow I resolved that this game would still be finished to the same standard that was originally intended, and while now may not be the time to start relaxing I am hopeful for the future of Kingdom Fall as all but 2 major features are working to some extent.
There is a huge amount of work to be done to create the polished game I had imagined but I hope you will join me for this journey. With so much having been added it is my intention to be releasing monthly articles to cover the features so please watch/track this game to keep up to date. You can also follow the progress on twitter @KingdomFallGame