[PS Vita] English/Korean/Chinese patch is now out!

*Ver1.02 - Title Update*

Airship Q has been released on PS Vita in Japan/Asia, and English/Korean/Chinese patch is now out!
You can get ver1.02 by Airship Q's title update.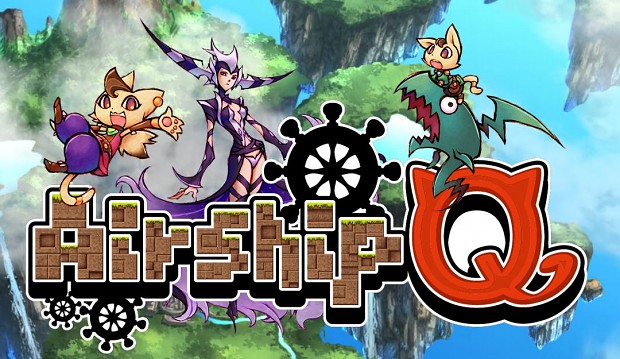 Airship Q is a 2D action RPG featuring sandbox elements, where players solve mysteries by controlling an airship in the open sky as a character who has been transformed into a cat.
Airship Q Characters
Lemuel
Your younger brother Lemuel has been kidnapped by a witch. He's a crybaby but very reliable.
Witch
This witch kidnapped your brother Lemuel. She's the reason why you're in a cat form.
Crimson Dragon
Crimson Dragon is very strong! Let's equip your ship for the air battle!
Azure Dragon
Azure Dragon is usually hiding. He's a bit shy.
Jade Dragon
Jade Dragon is scary as hell when he's upset. He's a bit of a shut-in though.
=================
Game Info
Release Date : 2015/11/19 (Japan/Asia)

- Physical package(Japan) 2,500yen (incl.Tax)
- Download(Japan) 2,000yen (incl.Tax)
Developer : Miracle Positive
Publisher : Cygames, Inc.

Airshipq.com