What is AIRA VR?
AIRA VR merges the strategic elements of the tower defense genre and the thrilling action of a first person shooter in an intelligent manner and combines the best of both worlds in virtual reality. The game consists of two phases. The strategic phase starts in the command ship, where the player maps out a defensive strategy by building towers on the holographic tactic table. In the action phase the player will be teleported into the level itself to actively prevent the enemy spaceships from destroying our facility alongside his towers. By progressing through the game, you can unlock different towers and powerful weapons, each needing to be handled differently, to fight against increasingly stronger and diverse types of enemies.
Thanks to your feedback we were able to improve and adjust a variety on things. We look forward to your feedback and impressions as they are very important for us, so don't hesitate to let us know.
New Content
The new Oasis map is now available and playable in a new freeplay mode.
Defend against 7 attack-waves with your favorite towers and weapons, available from the beginning. Master the Oasis map to recieve a new achievement and to permanently unlock the new Gauss Tower. This new Tower has physical projectiles and is especially effective against the Skilith Ray Deflect, which is immune to the laser weapons.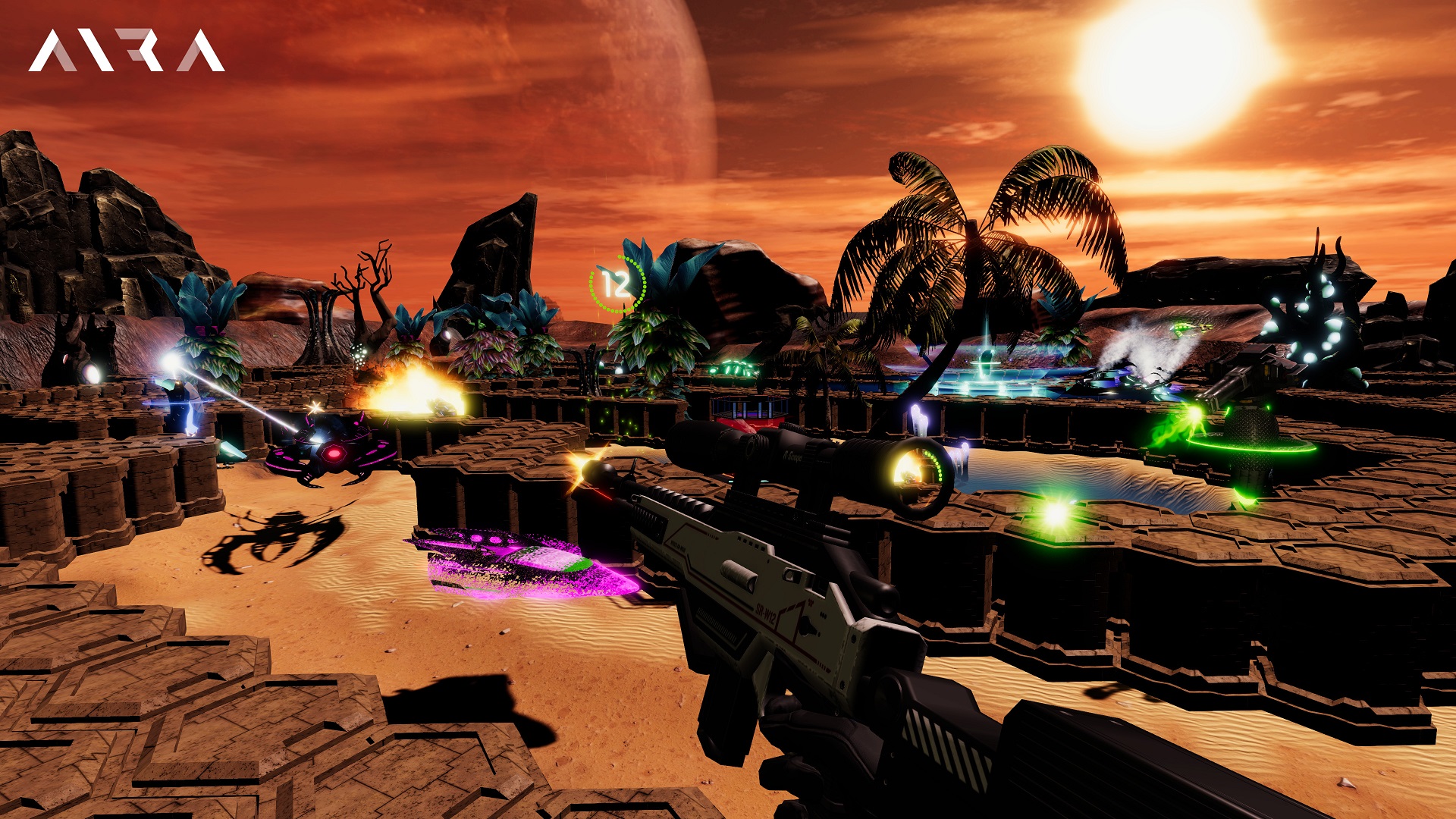 Visual Improvements
We have polished and reworked many things, from all towers to some weapons. Mostly all levels providing a substantive upgrade in both mood and ambience. In the future we want to improve these aspects even further.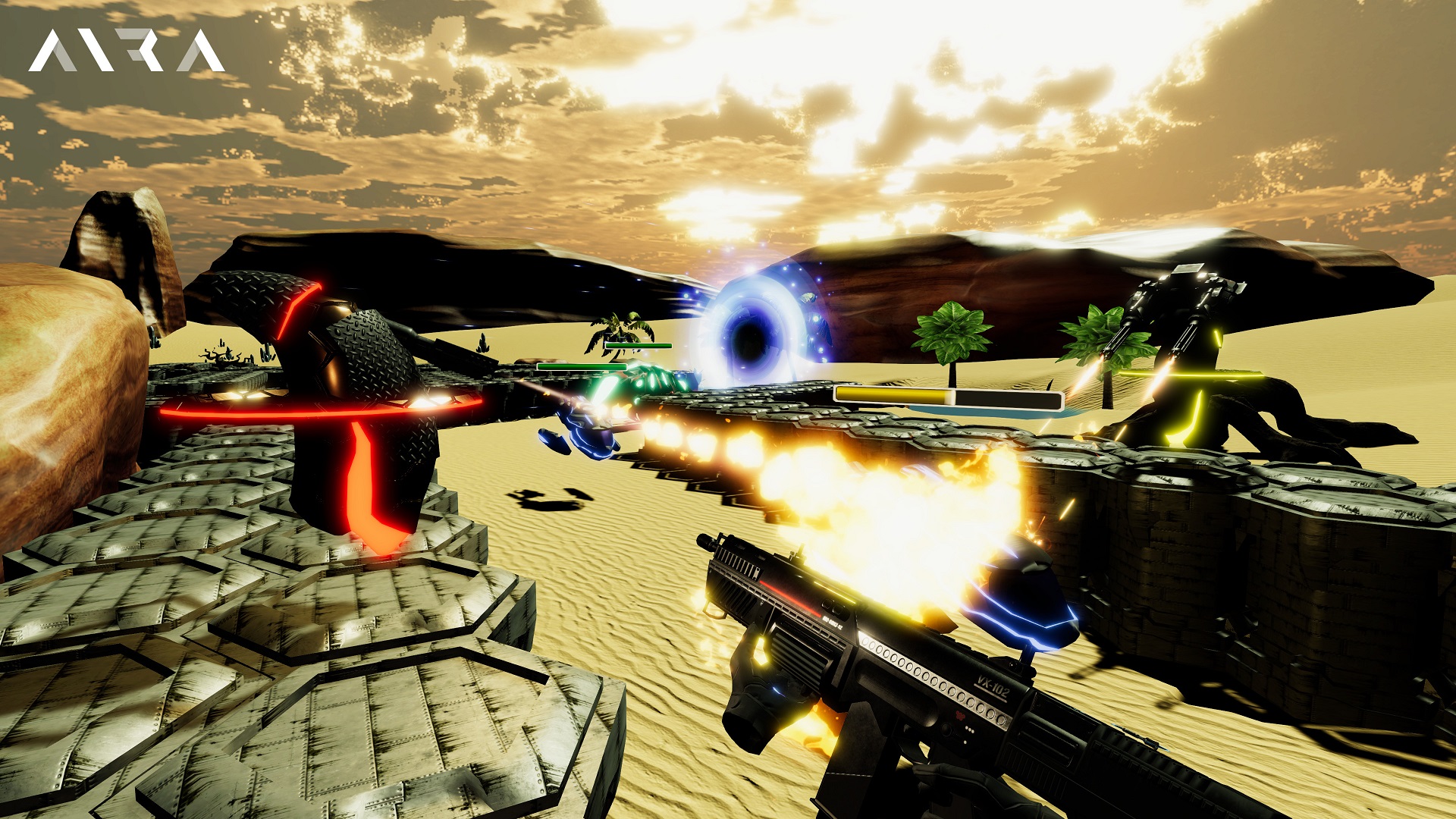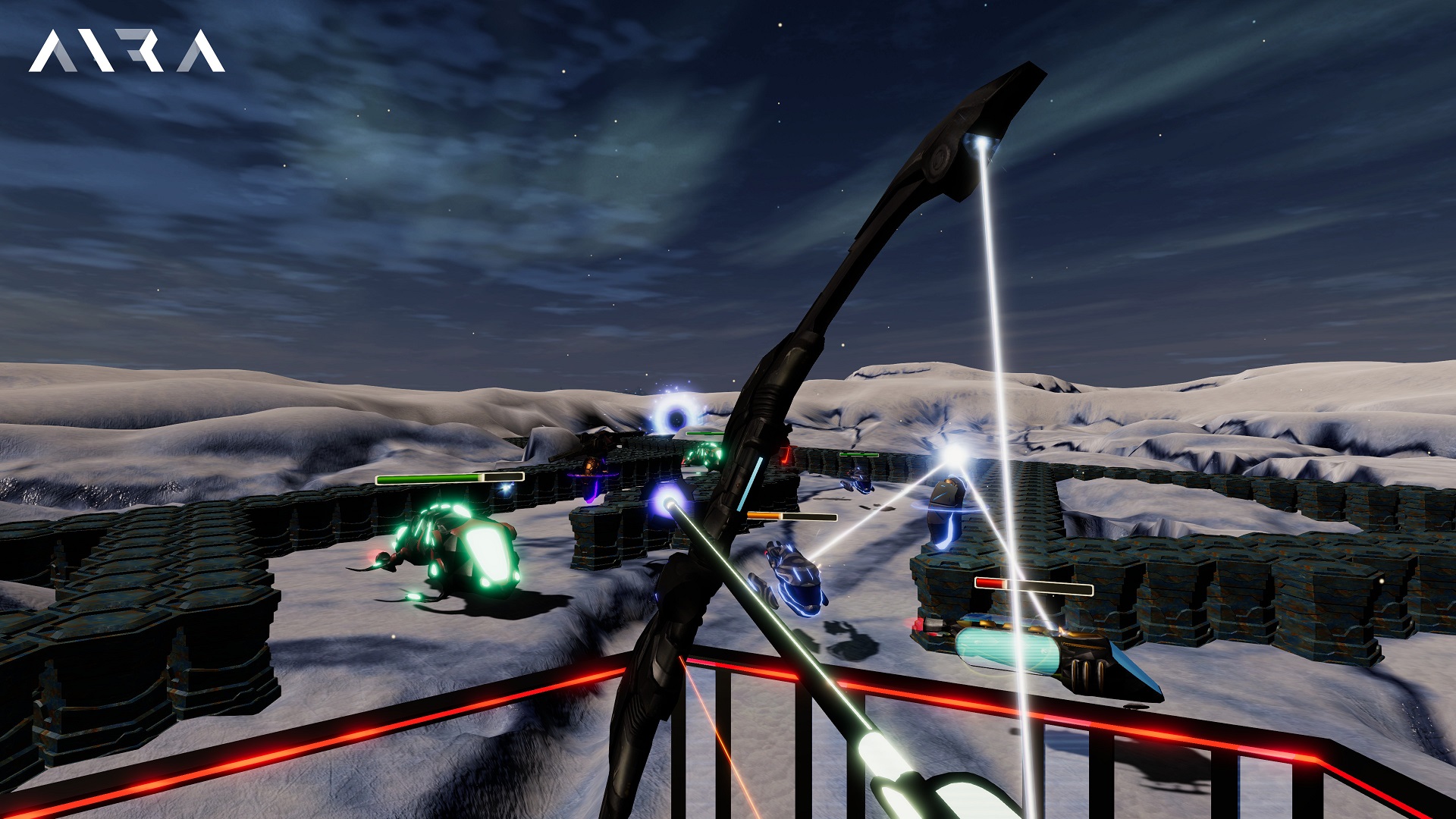 From now on we're supporting the latest SteamVR input system, which allows us to use the full potential and support all SteamVR HMDs including the new Valve Index. Now you can customize your controlls for all compatible devices.


We hope you enjoy our update and feel free to tell us your feedback and wishes!
www.aira-vr.com
Cheers,