So what has been going on with the making of Small Chronicles' league mode? Well if you haven't read the previous post on what league matches are about, indulge yourself! If not, read on for what happens when you get to the top list of players!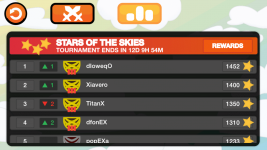 Welcome to the Stars of the Skies tournament! Each and every player will be vying for 1 of those spots as it guarantees the honor of being 1 of the best player and a sense of great accomplishment! Sure it isn't easy to win against the other players and get enough stars to enter the top 10 list!
If you have noticed, each league season lasts only for 14 days so be sure to get to the top 10 before it ends! On the other hand, once you get to the top 10, you will realize that there's something more.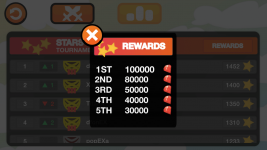 Wait what? Yes only the top 5 players in every season will get rewarded with a huge amount of rubies (depending on rank)! I can only imagine what I could do with all those rubies...
Now if you somehow manage to become part of the top 5, you will get a little surprise whenever a league season ends!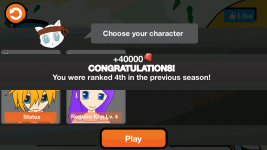 So what do you think? Are you ready to aim for the top?