We continue with improvements to the core aspects of Glorious Companions. We know that weird behaviors and actions taken by the computer-controlled opponents may instantly put you out of immersion and that's why we've decided to focus on reworking the AI system early on.

We'd love to hear your feedback on how the new AI plays, along with reports of any bugs or odd situations you've encountered during your playthroughs. You can either post those on the Steam forums or on our Discord server[discord.gg].
---
You can buy the Early Access version of Glorious Companions on Steam:
---
So, without further ado let's get to changes in the game's newest version.
Reworked AI System
The biggest problem with our old approach was the behavior of the enemy captains, which is crucial for balanced and challenging gameplay - we wanted the captains to focus on surviving the battles. The AI will now move all its units in a tight formation and will no longer leave the poor slow Gunners behind right from the get-go. We've also spent a lot of time deciding how to value different actions in varied scenarios, for example enemy units shouldn't decide as often to move out of melee combat zones (which in turn caused them to receive opportunity attacks) or rotate 'randomly'. The AI has also learned how to utilize covers and will use them to safely reload their guns when needed.

We've also made a lot of groundwork for the AI to use abilities which should come in the near future.
Day & Night System in Battles
We've connected the world map clock with battles and thus you won't have to play through whole battles at night time. Each turn will last an hour (of the game's time) and you'll see a smooth daytime transition at the beginning of your round.

This feature also allowed us to customize each battle location's lighting settings more easily and give them a more distinct look.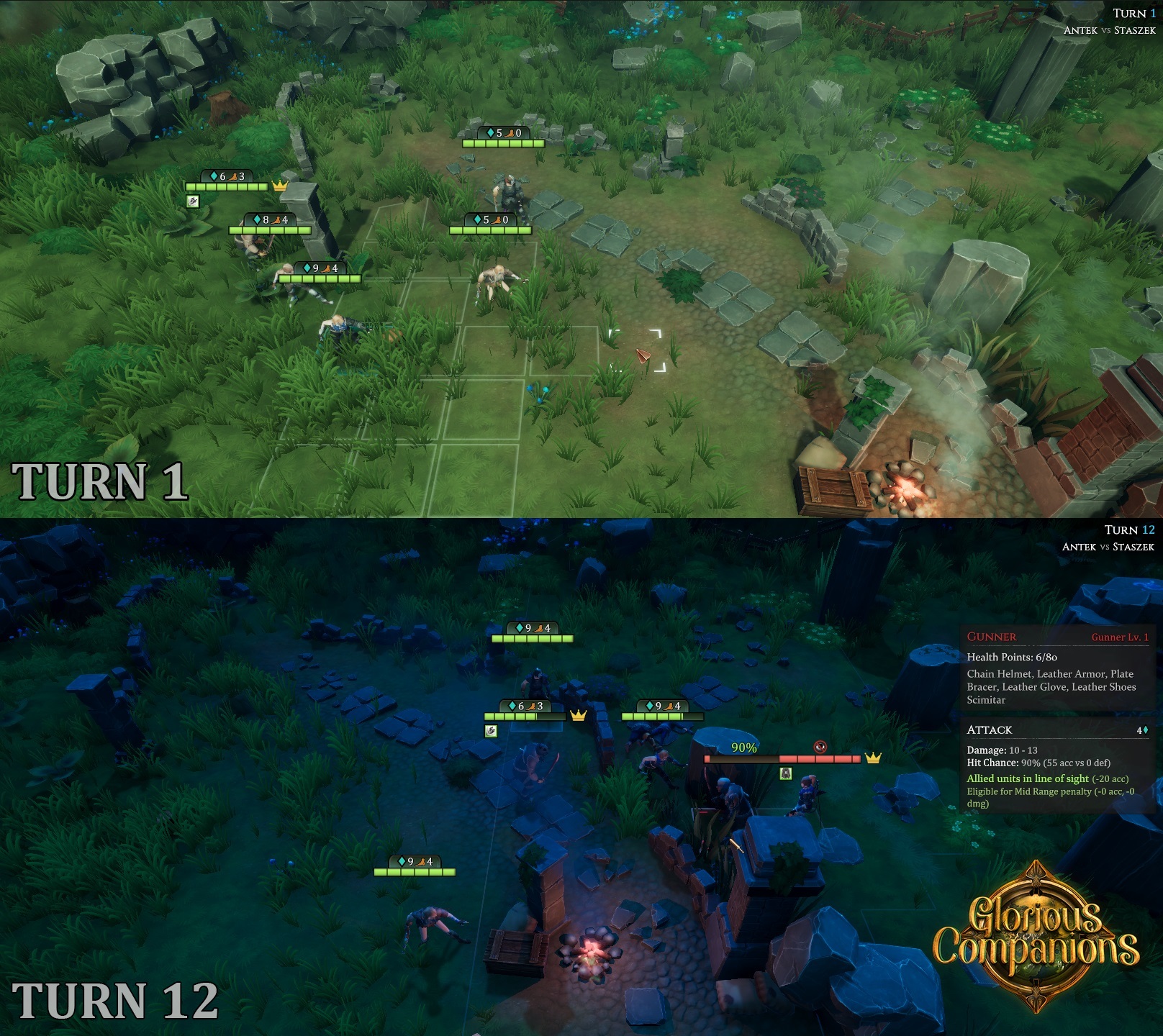 World Map Travelling Speed
You might also notice that your party will move slower through rough terrain from now on. Keep that in mind while traversing mountains or water. In the future (with World Map 2.0 update) this will get more sophisticated but it'll do as it is for now.
New Scale and Plate Armors
The previous Scale and Plate armors weren't on par with the other ones and so we've decided to remake them from scratch. Check out the new Valrenay looks below: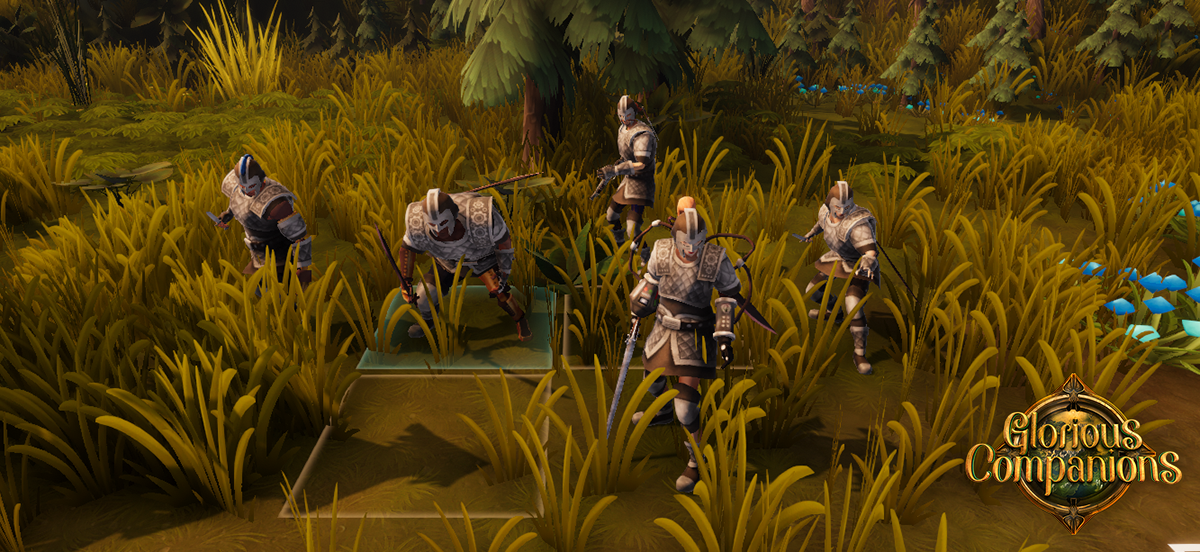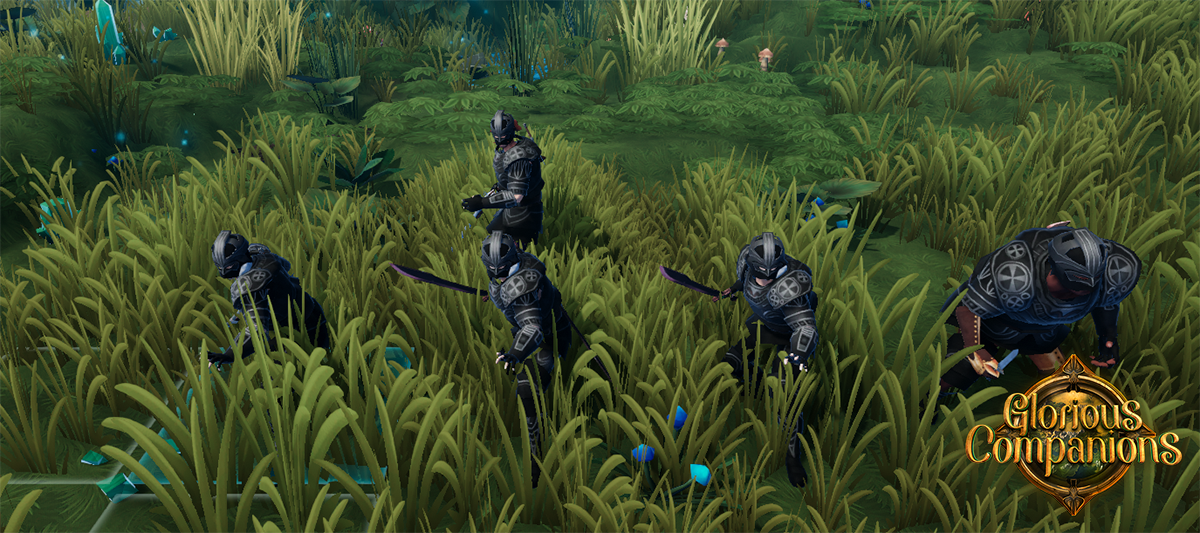 ---

If you notice anything report-worthy please let us know about the issue in the Bug Reports forums board.
Content:
Remade Scale and Plate Armors.
Added dynamic lighting (day & night system) in battle maps.
Bug fixes:
Fixed a bug with the party size not updating in the world map tooltips.
Fixed a bug with recruited Gunners displaying the beard/hair from the playable character's customizable options.
QoL improvements and tweaks:
Battle AI: AI will now move in a formation instead of leaving the slowest units behind.
Battle AI: AI will react to flanking.
Battle AI: AI Captain will now play much safer, will try to stay in the second line of formation.
Battle AI: AI will favor positions behind covers when their enemy has a lot of ranged units.
Battle AI: Ranged units will no longer favor walking into the enemy melee range.
Battle AI: Fixed AI doing random rotations.
Cities will value different item types differently from now on. (small tweak before the fully fledged resource / region based system)
Movement speed on the world map will now depend on the terrain you're traversing.

What's aheadWe're working on a pretty big update that might take us some time to finish (don't expect it to arrive in 2 weeks time) but we're really excited for it. You might need a friend to play through it, if you catch our drift ;) Along with the new update we plan to release a new (and much better) trailer for the game. So… stay tuned for what's coming!

Also here's a couple of work in progress images from the upcoming Scarre race: