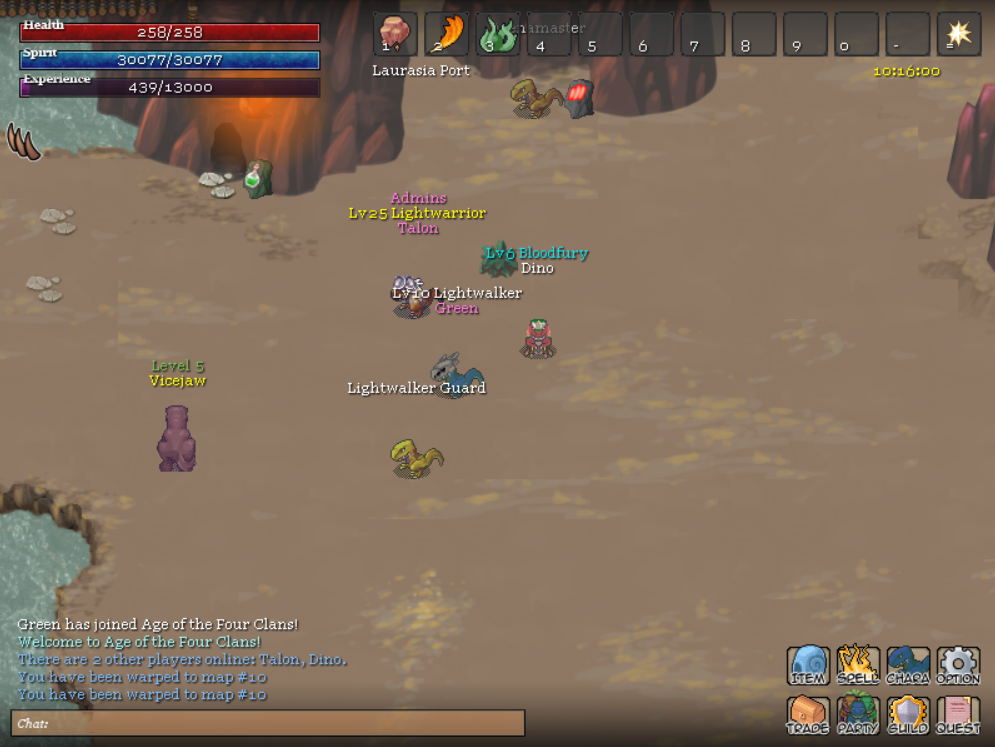 Here it is, the end of the beginning - week 1 ending and week 2 off to a great start. The Dev Team at EVOLV has been working on some content updates, general fixes and thankfully, very very few game-breaking errors. Here's what's coming to the next patch:
Open worlds: Tethys Caverns, previously unaccessible, will be open. Tethys Tradepost, the main hub of that continent, will also be open.
New enemies: Pterosaurs will populate some of the Iza'Nagi and Laurasia Cliffs. Raptor Spirits will come out at night on certain Tethys Maps.
New Quests and Items: Too many to list!
Additionally, we have the class trainers which had only been available in the Laurasia Port and therefore only useful to Lightwalkers and associated transcendant classes, updated for each class and available on all three continents.
We will also be releasing new videos to showcase features in the coming weeks:
Coming up after all this will be the addition of crafting areas where recipes and items can be made. We are in talks to replace/combine Guildhouses with these locations, since it's been generally received that a single building dedicated to Guilds alone, is a bit unnecessary.
Next batch of supporters will onboard February 1!
Latest Screenshots: