Hi all,
It's been a while since last update. I was hoping to update on the project about once a week - but I've been so busy developing the game that I haven't had the chance.
I've been working with many aspects of the game since last update. I've been modelling, optimization, reworked missiles, created a website and most importantly; working on multiplayer.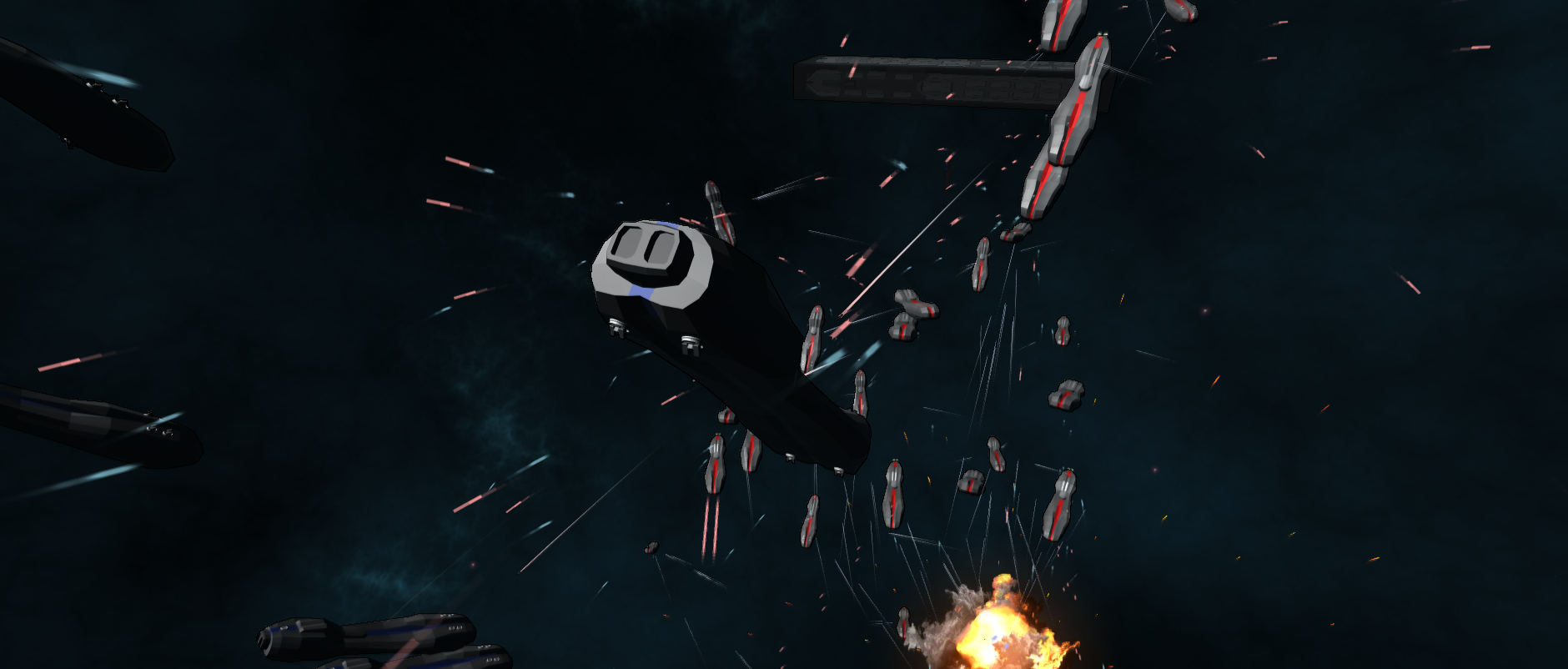 Last time I wrote that "I cannot promise MP at this point". I'm now ready to make that promise. Multiplayer will happen! I'm still working on the implementation but I've tested my concepts out in a much simpler game using the same principles. I'm very excited about this feature! I know I'll be having a lot of fun with this - and I think you will too..
If you want to participate in BETA testing of this game I encourage you to visit our new website at aosgame.com and enlist as a BETA tester. I don't have a specific date for the first test - but this way you will get notified by mail.
I continue to get a lot of positive feedback from the indie community for this game. It means a lot to me and gives me motivation to keep going. If you got any questions or comments please go ahead and leave me a comment here or mail me at contact@aosgame.com.
Thanks for reading :)