We have launched the new website for the upcoming game, Age of Ascent. Make sure to check back as updates come available, they will be posted here and on the AoA dev blog.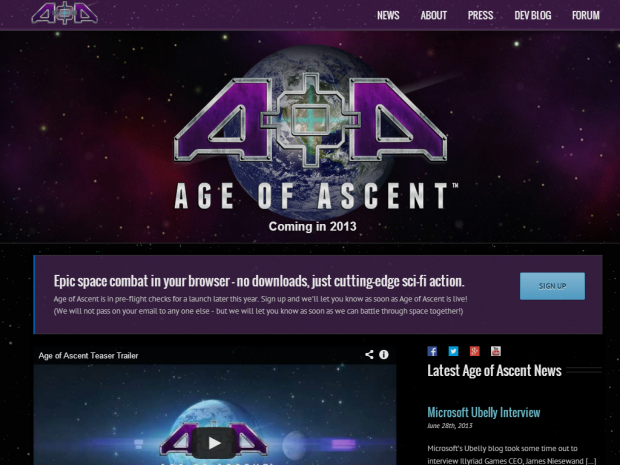 You can also follow us on social media using Facebook, Twitter,YouTube and Google+ using the links in the sidebar, for the latest info on AoA.
Make sure to sign up to be notified when beta begins so you can join us right away!