Hi everyone!
I'm LOSTⒶLLOY's artist Maruki, and this is Aftertile's devlog.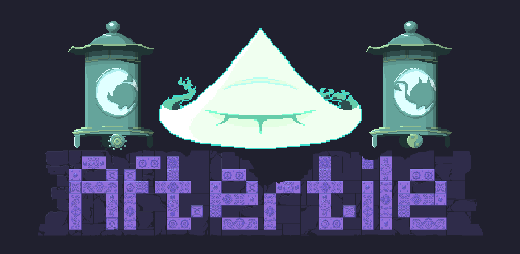 Name: Aftertile
Genre: floatformer
Platform: pc, mac, linux
Team: @MarukiHurakami (me, art and art), @sugoidev (code and sounds) and Sounds for Pixels (songs)
---
I feel I may be repeating myself too much, but I'm going to talk about map and levels again! That's because I'm very happy with how they are turning out. So much, I'm closing the "building maps for the demo" branch and moving on to focus on working and including the mechanics and animations.
I'm pretty much done with everything "static" on the map: tiles, spikes, backgrounds. Each level features 3 different types of tiles on the player level, three different backgrounds and a static sky background that is now only rendered on the camera.
I've also decided on a few more aspects of design that I haven't initially, which is making more room for more NPCs and including large rest areas for the player to flow and rest after having crossed a series of corridors full of spikes or fought with lots of enemies.
This decision resulted in my "breaking" the level 01 and 02 maps in the middle, and then fixing and rebuilding them. I've also changed the colors for two of the background layers, so they could match better the purple rocks.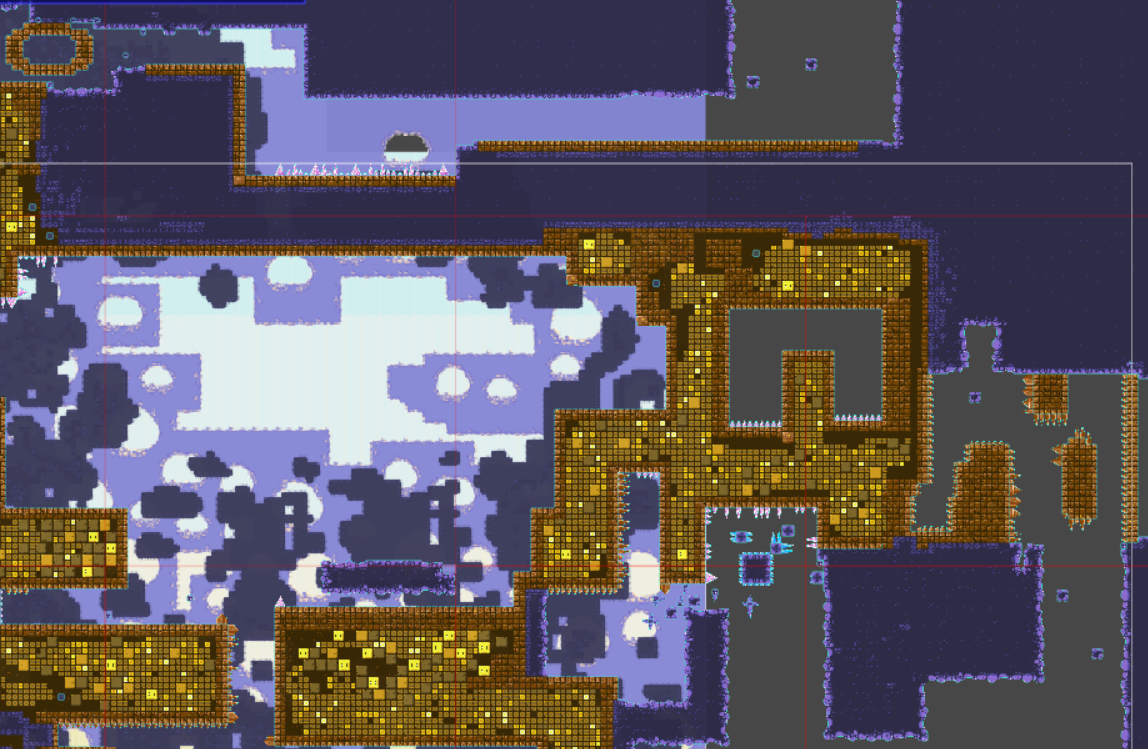 broken maps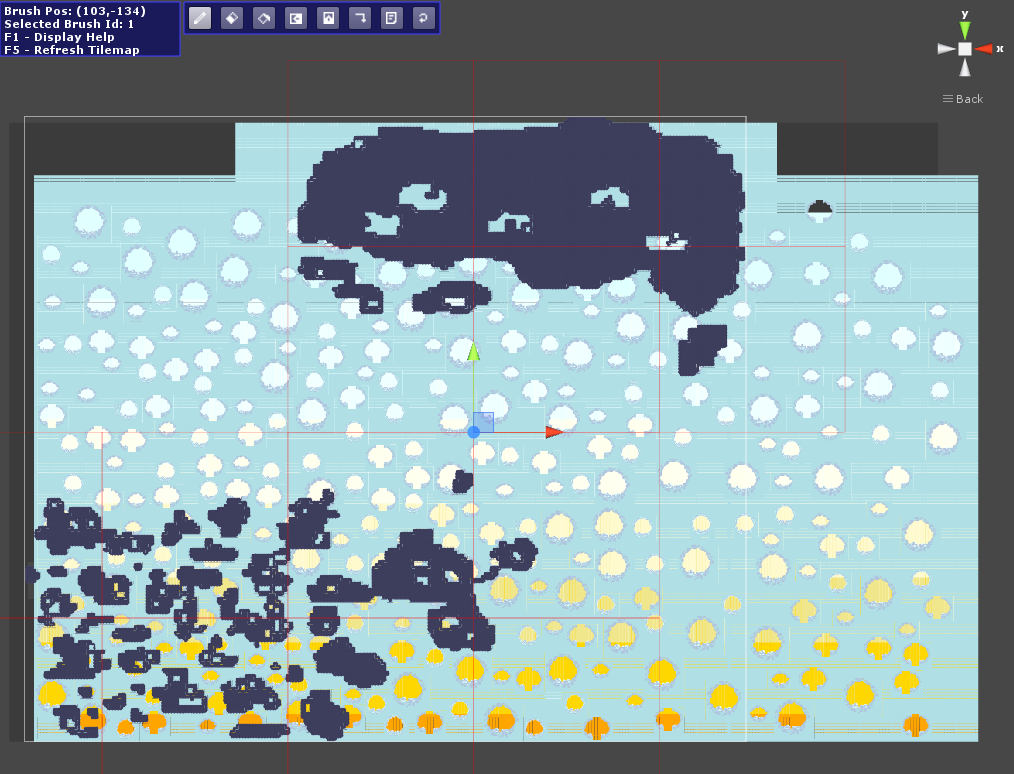 Before the color for this background was grey blue-ish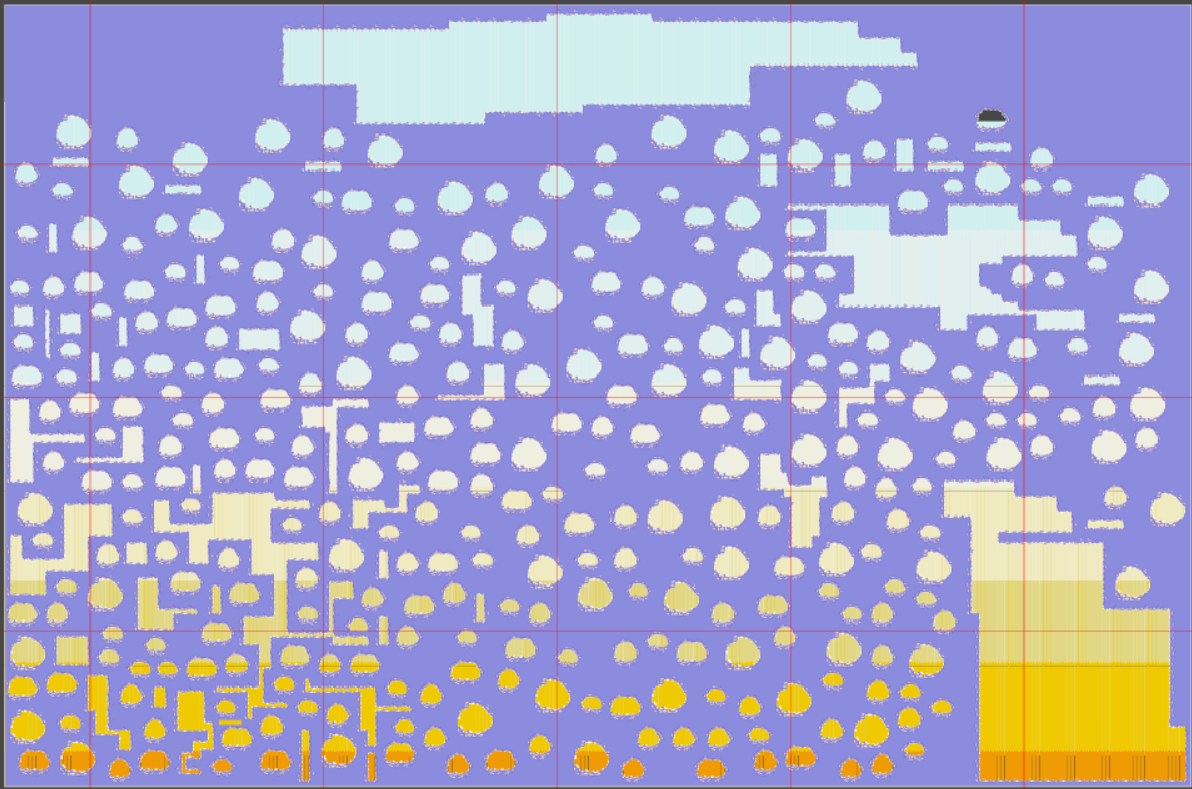 Now it's purple :)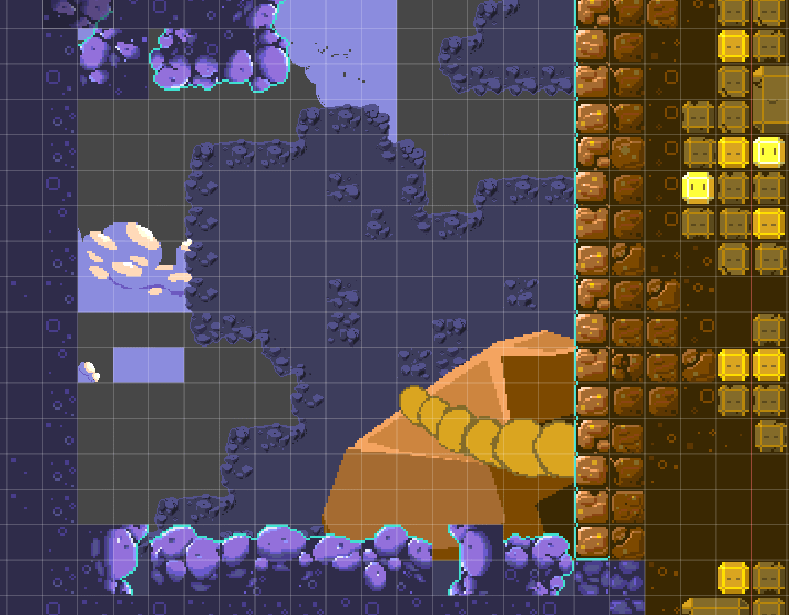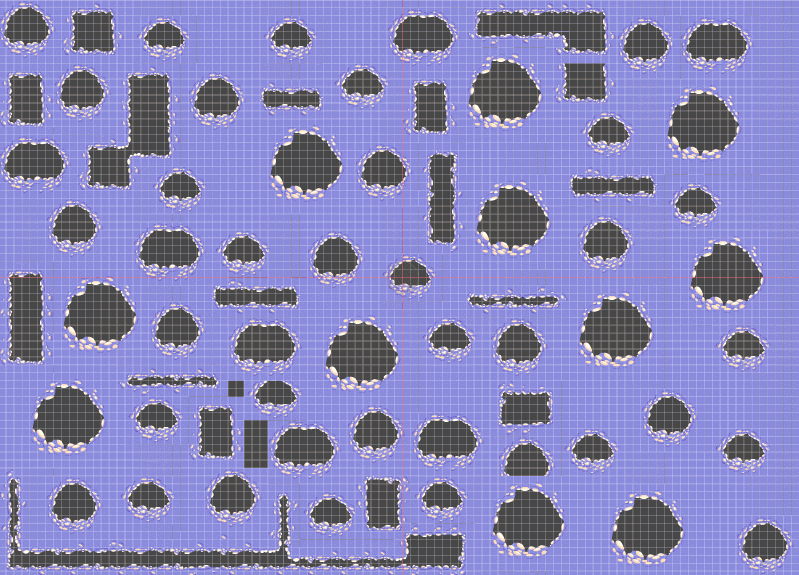 I took a short break from map building to work a bit on the menu, as my pet programmer was in need of the assets.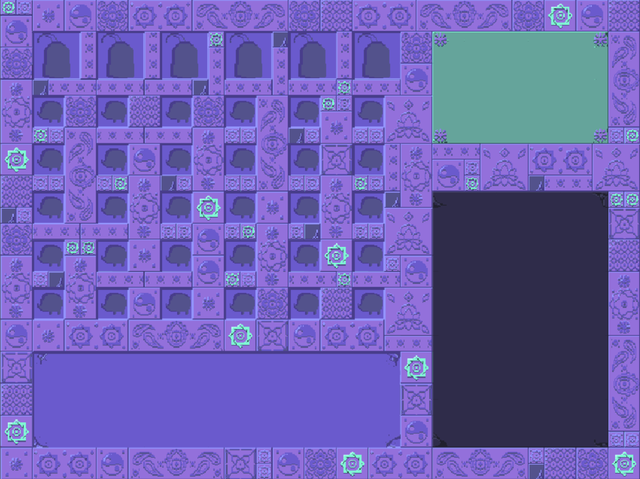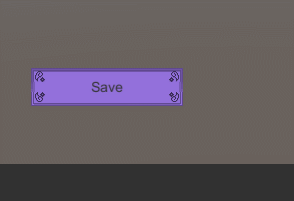 This is going to be the pause menu, which will be used similarly to the "pause" menu in some Castlevanias: you pause the game but is also able to see information. It will feature a record of the missions, the number of orbs collected, the abilities learned and options such as settings, back to title, etc.
About the parallax: I've received mixed feedback about it. Some people say it's imperceptible, some say it's very beautiful. Maybe the gif and video capturing tools I'm using are to blame (respectively GifCam and FFSplit). The parallax, however, is not something difficult to tweak. We bought Pro Camera 2D and we can change the parallax settings almost anytime: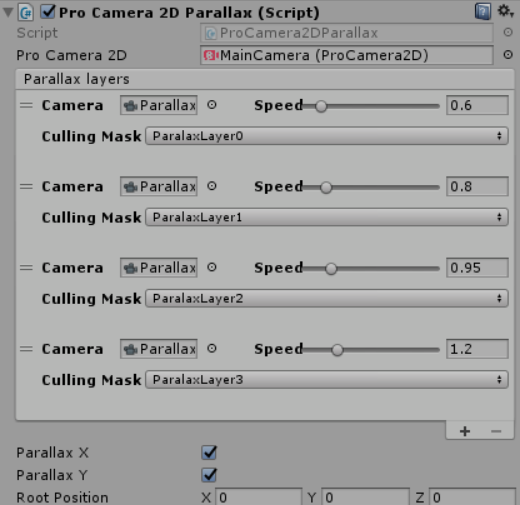 So we'll be doing a few more tweaks to it, and you guys let me know what you think!
The next weeks will be pretty intense, and we want the demo ready by the end of this month and we want to release it with a greenlight and a crowdfunding campaign (to acquire funds for the music, which I showed in this previous post – check it out so you can listen to Aftertile's music!). As such, any feedback, share or mention is of great help!
Thanks for reading!!