Hi everyone!
I'm LOSTⒶLLOY's artist Maruki, and this is Aftertile's devlog.
Quick info list: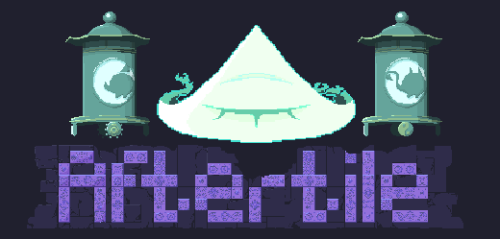 Name: Aftertile
Genre: floatformer
Platform:pc, mac, linux
Team: @MarukiHurakami (me, art and art), @sugoidev (code and sounds) and Sounds for Pixels (songs)
Lots of things got done in the past few weeks, and this is a summary of everything!
I'll start with the juicy and big news: the guys from Sounds for Pixels are doing the songs for Aftertile!! They composed for Trench Run, Caveblazers and The Shortest Journey (which I particularly like very much song-wise). For Aftertile, they are making a mix of chiptunes and gentle reverbs, such as pianos and harps, which really gives off the feeling we want to express in the game. You can listen below to two of the tracks that will be available in the demo:
Level 2 theme:
Impy's Theme:
I'm personally very excited to play my own game that's going to feature these songs. @v@ And, well, I haven't introduced Impy yet in any of the devlogs, but don't worry, he'll show himself very, very soon, ha ha ha.
Graphics-wise, I've spent some time doing an extensive research for Aftertile aesthetics, because although the main layout for tiles and scenery is there, they are still lacking motif. So I made this research in order to include props, characters and animation loops that would refer to Buddhism (be it India, Japanese, Chinese or Korean) or Shintoism, as these are the two themes I went for while writing the story. Then, having all this data collected allowed me to start sketching some props here and there, and start changing the logo, which looks like this now: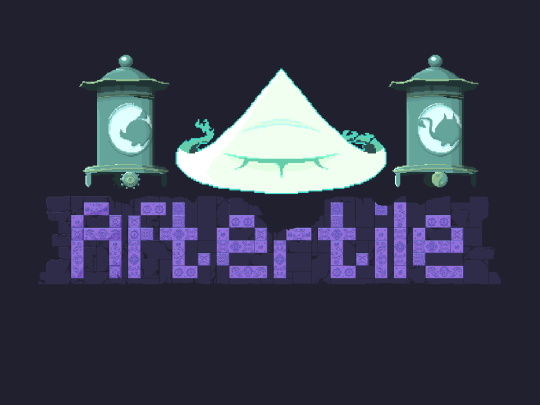 This is not even my final form. I'm still going to include a shimenawa (a rope that is used to mark something sacred) at the bottom.
Also, now we've got a proper icon, which is pretty iconic:

I've also continued working on Ghosty's animation loops, more specifically regarding his abilities. Ghosty is a ghost, he's made of ectoplasm (which makes him soft and agile), he has power and dominance over matter only using the power of his mind (telekinesis) and he's able to cause strange phenomena (poltergeist).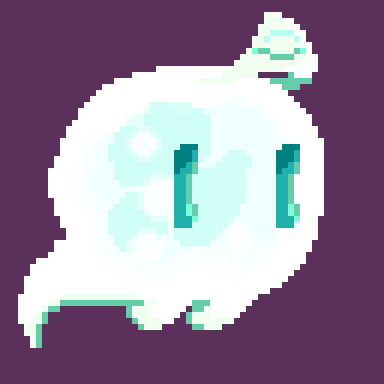 Therefore, when he floats, he is quick!
Plus, he's able to control orbs, condensed clumps of ectoplasm, using the power of his mind.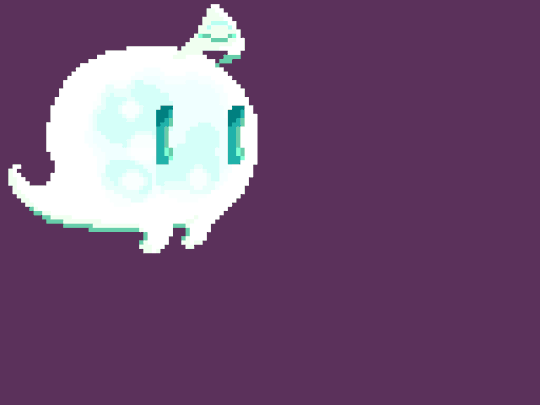 One of the symbols I discovered during my research was the ensō, the hand-drawn circle, made with one or two uninhibited brushstrokes to express a moment when the mind is free to let the body create. The ensō then became the perfect symbol for when Ghosty's concentrates to use his telekinesis: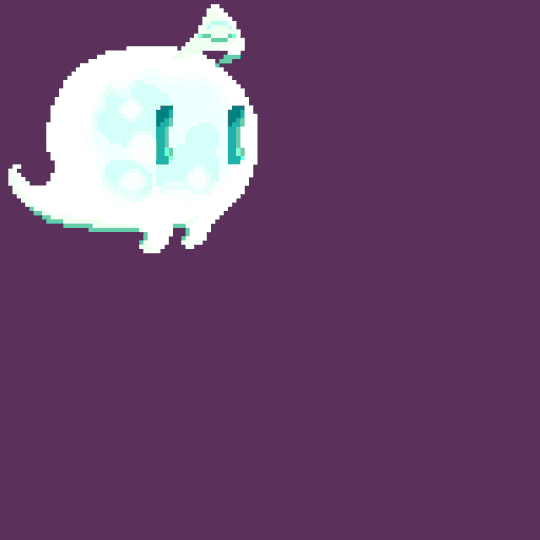 This ability is going to be used in the game to restrain enemies and to restore energy to certain spots in the levels' special rooms. The player will have two options while playing: a simple and fast short for smaller enemies, and a charged shot for bigger and slower enemies.
Design-wise, it's been being hard work non-stop. The levels are big, but not only in size: besides having a big area to explore, I'm including elements to make it more dynamic, such as parallax and a few distinct background layers – which, in level 01, will feature smiley clouds, for instance. While I do that, I'm also fixing the tilesets that are not tiling, or that are too repetitive, etc.
A bit of screenshots: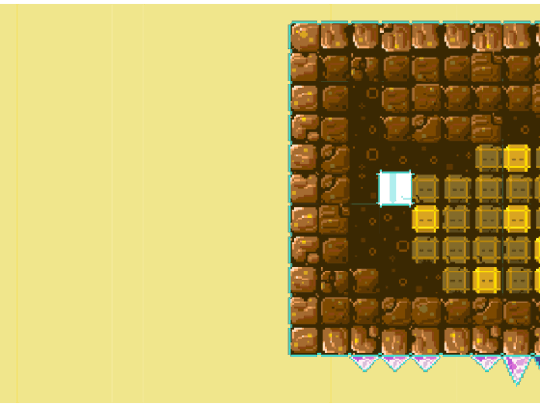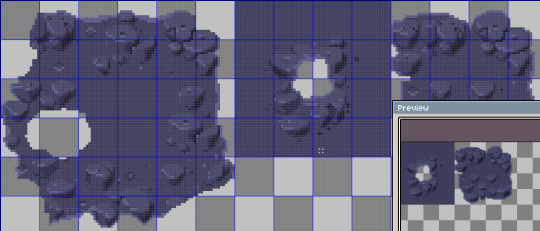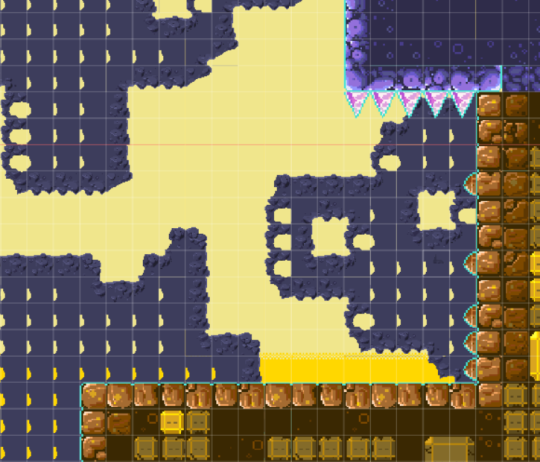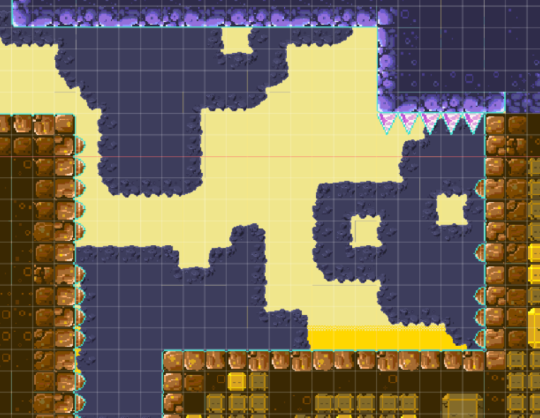 Thanks for reading! <3