Hi everyone! I'm LOSTⒶLLOY's artist Maruki, and this is Aftertile's devlog.

Name: Aftertile
Genre: floatformer
Team: @MarukiHurakami (me, art and art), @sugoidev (code and sounds) and Sounds for Pixels (songs)
Platform: pc, mac, linux
---
I'm spending these days refining the already existing sprites and animations, and drawing concepts to set the mood and atmosphere for the game.
Albeit I had already done two pieces of concept, I was yet to make one specifically for the main character. So I painted one.
---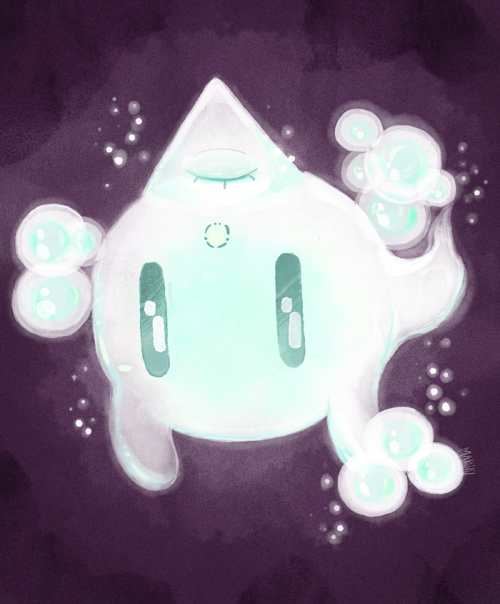 Ghosty Ghost profile:
Name: Ghosty Ghost
Age: deceased
Current place of residence: AfterComet
Body features: white and greenish soft ectoplasm, triangle hat, green eyes
Favorite food: lol wut
Mission: Find a place to rest, like all the other souls there
---
As I said in Aftertile's LD post-mortem, the concept for the ghost at that time was pretty simple.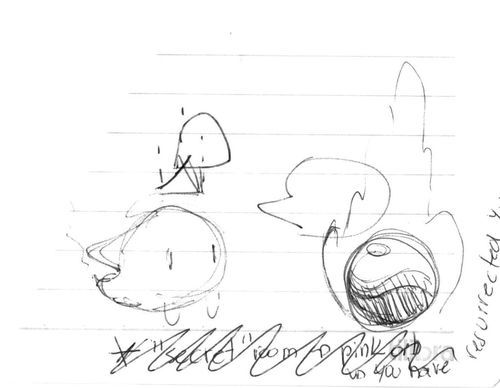 That's more like a coffee-break sketch
So now I had plenty of freedom to make the ghost as ghosty as I wanted, which resulted in changing the sprite.
The colors in the middle represent his ectoplasm. As written in the design documentation: "the ectoplasm should behave as an inner fluid, almost always moving, to show that the ghost is alive".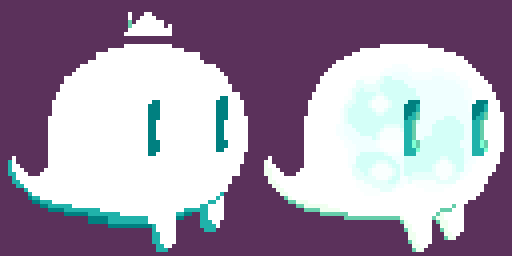 This is how the two designs, old and new, compare in a screenshot with the already existing tiles: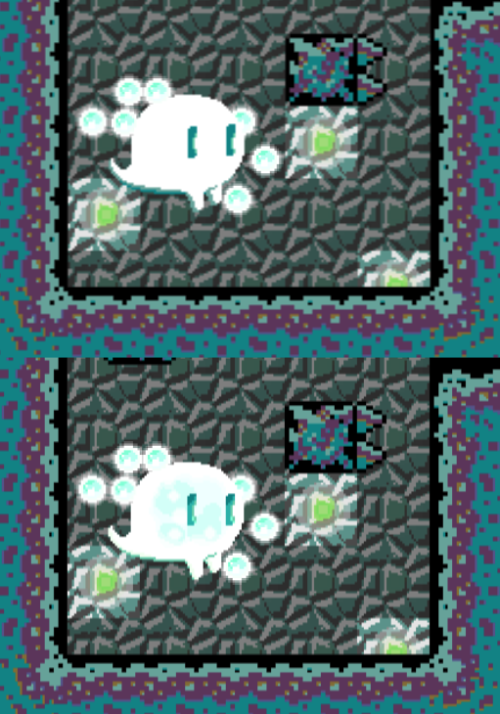 I've also made these tiny orbs. They are ectoplasm orbs that will be gathered by the player, and they will be essential for completing the mission. We plan to have them behave as a swarm around Ghosty, but I'm still not sure if I should keep them animated: it might be too distracting.

Finally, I worked a bit more on the entering-walls animation: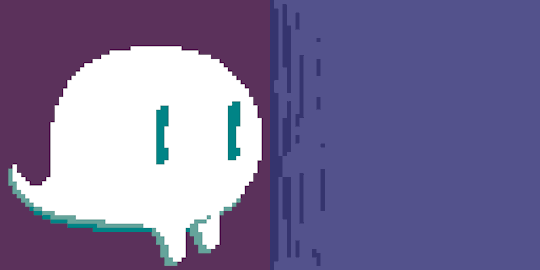 This one still needs a bit of work, though. I hope I can finish all the other entering/coming out of walls animations as soon as possible so I can work on new stuff! :D
Any feedback is very welcome! Thanks for reading!