If you've been following our twitter page, then you'll have been kept up to date on what we've been doing over the past week, but here's all of it in 1 post for you.
We fixed many old bugs, mainly menu and HUD problems, such as the positioning of buttons being slightly off center, and certain things not working as they should, we also fixed a couple of AI related bugs. One of the bugs fixed was the resolution change. You can now play the game in a variety of resolutions between 1024x768 to 1920x1080. We also added an option to switch between windowed and fullscreen modes.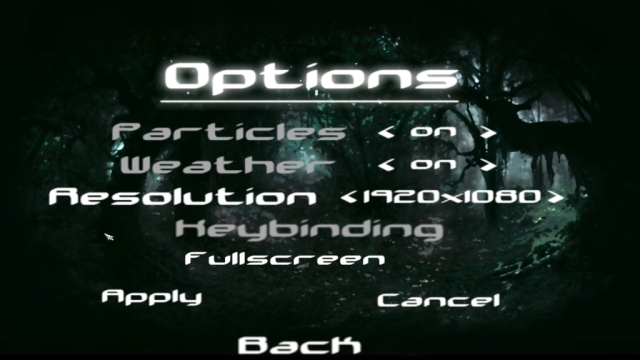 Options Menu
Survival mode is now working for 1-4 players in split-screen, we haven't encountered any bugs so far, and it seems to work very nicely. At the moment, in Survival mode, you face an increasing number of enemies for an unlimited amount of waves, it is truly endless, until you die. I also did some work on the shop in survival mode, fixed a couple more bugs involving that, including shooting whilst the shop window is open. I still have to program the shops to work for players 2, 3 and 4, currently only Player 1 can use the shop. I added dynamic difficulty as well, meaning AI will have more HP depending on the amount of players in the game.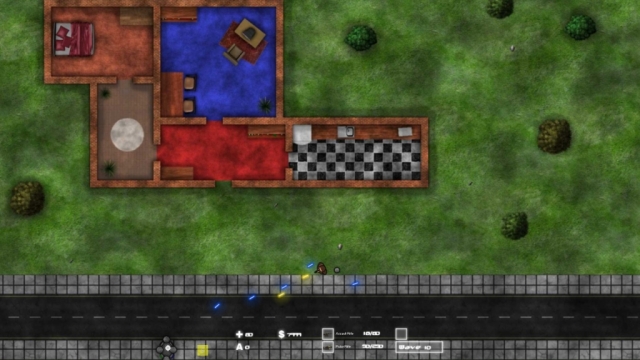 Fighting the first Survival boss
We made some progress with the Deathmatch mode over the last week, it works for 1-4 players in split-screen, there is an option to turn AI on or off, AI will fill up whatever slots are empty, the AI isn't currently working how we'd like, there is 1 bug that is proving difficult to fix, but once it is fixed, the AI will function as basic Deathmatch AI.
Other than that, we decided to look at the game, originally we planned for a fairly realistic shooter, but now we're aiming for a more arcadey feel to the game, fast-paced combat etc. etc. So we've decided to remove ammo from the game, all weapons have unlimited ammo. We also made movement slightly faster.
We added some extra sound effects and music to the game, there's now 4 songs in the game, currently randomly picked by the game when you start a level, although we may add a feature that lets you choose what music you want to play, we also changed some sound effects, laser weaponry, for example, now makes the sound of a laser, instead of a gunpowdery explosion sound.
That's all for this week, look out for the next development diary next week, and also remember to keep up to date by following our twitter page!