We are extremely excited to announce that a member the Cycle 28 community, Sam from Australia, has claimed the first ever Pill Bug Golden Ticket!
Having solved the mystery of Cycle 28, Sam explained step-by-step how they broke Flight Lieutenant Olivia Bergen - the game's protagonist - out of the time loop, becoming the first person to see the end credits. Sam was very grateful to many members of the Cycle 28 community in helping them reach the solution. As well as a bunch of Pill Bug goodies and prizes, Sam will get every Pill Bug game we ever make!
We're not going to tell you exactly how the mystery was solved, that's up to Sam, but we will say all the community's hard work in finding the codes, cracking the cipher, and keeping each other going made a huge difference. To find out more, check out our Discord channel.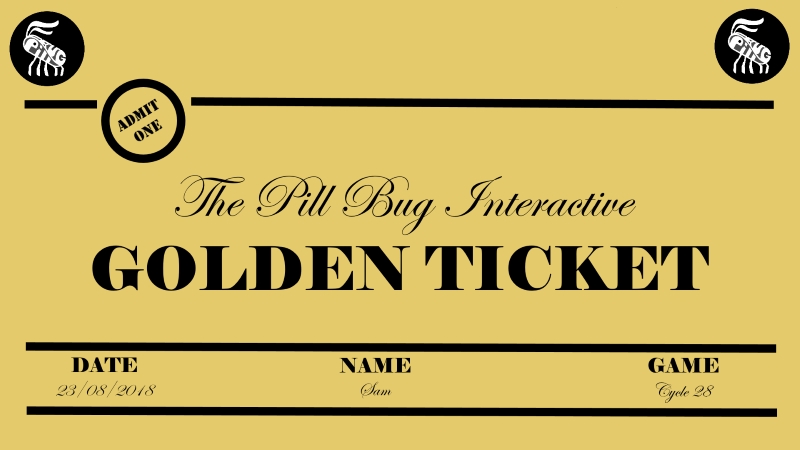 To celebrate Sam's achievement, we are putting Cycle 28 and Intelligent Design on sale on Steam from August 27th to September 3rd!
This isn't the end for Cycle 28, of course. Can you figure out how Sam solved the mystery? Will it take you 5 months, 14 days, and 6 hours? And there's still plenty of competition to be had on the leaderboards. We'll see you there.