Here is a gameplay preview for the Ocean dungeon from AE Heart. This one features the signature weapons of the Survivalist class, the Bomb and the Poison Cloud. Look out for when a skeleton hits a bomb back like a baseball!
Here are a few of the enemies and traps from the Ocean dungeon:
---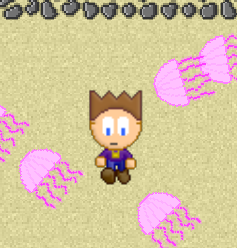 Jellyfish
Jellyfish, while weak, scoot around at high speeds, making them difficult to hit and hazardous when combined with other packs of enemies.
---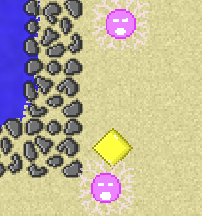 Follower
One of the fastest enemies, Followers follow nearby walls, tracing out the rooms of the dungeon. They do not directly seek you out, but are difficult to kill and dangerous when you don't see them coming.
---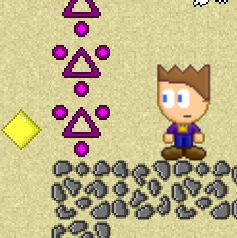 Poison Traps
Perilous to both you and enemies, poison traps will poison most things that cross over them on the ground. Poison wears off after a few seconds, but can be the difference between life or death.
---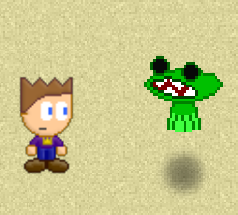 Frog
Peaceful looking until you get near, Frogs will hop at you with their rows of sharp teeth. Immune to all damage while in the air, they can only be attacked once they land or before they leap.
---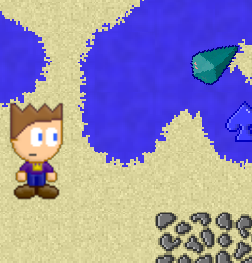 Crystal
The very dangerous Crystal will explode when you get near. If they are too close, the explosion can kill you outright. The silver lining is that this explosion can also kill nearby foes.
---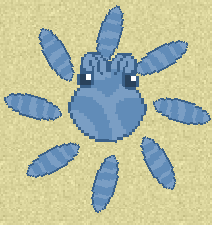 Octopus
The Octopus, besides having extra HP, can rearrange its tentacles on the fly, making its attacks hard to predict. It can even line them all up into one large tentacle, allowing it to reach across huge distances to attack you.
---
That's all for now, stay tuned for more dungeon previews and development updates!