When we first started work on AE Heart, we decided to go with a retro theme for a variety of reasons. This is still our goal, but the original resolution we chose for our assets limited how expressive we could be. In response to this, we're moving forward with an across the board increase in resolution for all our assets. We're still in the process of doing this, but we have some previews of the direction we're headed in.

Higher Detail
Since we still want a retro theme, we've decided to go more for 16 bit than 8 bit. Here is the new walk animation for the Dreamer: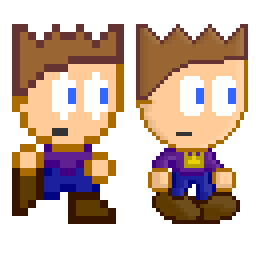 Higher Res
We raised the resolution of all the textures for the world, allowing for a much smoother looking world. This is also reflected in the new logo.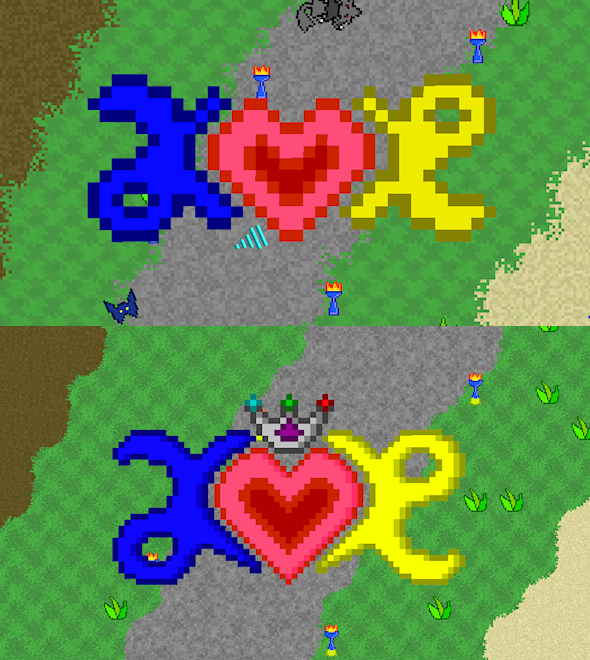 New Tiling System
We totally revamped our tiling system to allow for a variety of edges and shading types, giving dungeon walls a much more defined and detailed look.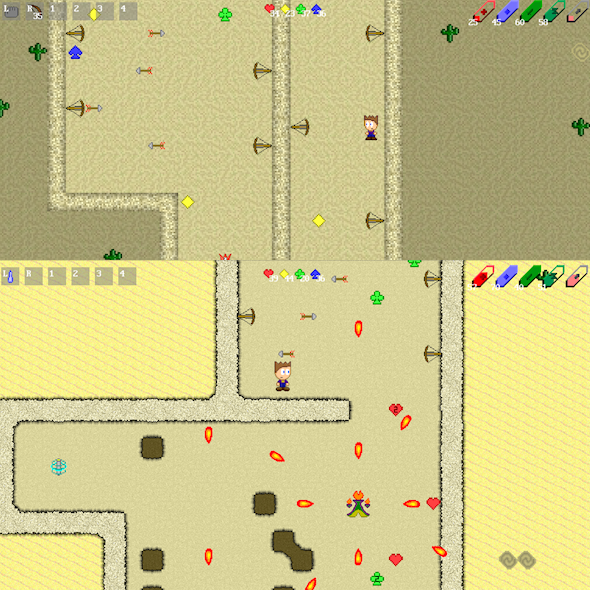 We hope to have enough of this done to be able to preview one of the dungeons entirely in the new style next week. Let us know what you think about the changes, we love feedback!