Hello again,
It has been a long while since we have made a news post, so here are the latest updates:
Graphics:
We are sorry to announce that our other graphical artist has left us so in the meantime we got to switch back to the old graphics until we find a new graphical artist.
In-Dev-Testing:
We have been thinking to get a few testers for Adventures of Setren In-Dev. So below you can sign up for In-Dev Testing. This will automatically include you in future Alpha and Beta Testing and you get access to Adventures of Setren forever, so go ahead and sign up today.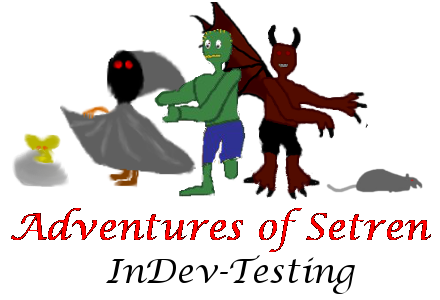 Click Here for the sign up.
Website:
We have been working on a website for Adventures of Setren as well, which fits to its current style of graphics. On the website you can see in-game statistics of others and chat about the game in the forum. As for the time being the website account and the forum account are separate, but might be merged in the future.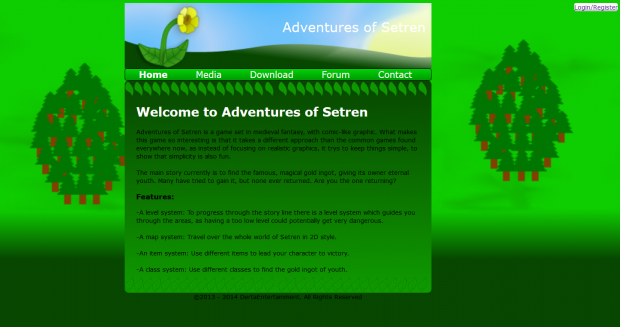 Merry Christmas and a Happy New Year
The Adventures of Setren Team