The main focus of the game is putting your adventurers together in groups so they can fight their way through dungeons. Here is how that process looks.
First you select your dungeon of choice. Danger level refers to the enemy's critical hit chance, and density refers to how often ambushes happen. The other occupants should explain itself. Those other guilds can attack and ambush your adventurers as well. Whether or not their successful depends on the confidence of your selected ambassador.
Of course you have to pick who you'll send into the dungeon as well, and then assign them roles.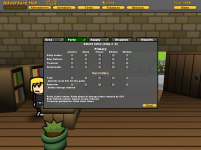 Certain roles activate certain abilities from that character. They also affect who does the most damage, who takes the most, your chance of being attacked by other guilds and what treasure you'll find along the way. Choose wisely!
You'll also have to choose your own supplies, or put up with the barely effective guild rations.
It's important to note that you don't actually see the dungeons yourself. Your adventurers fight in them while you take care of business around town. But you can always check their progress through the logs menu: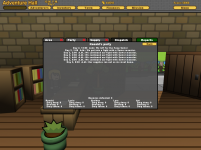 Once their mission is complete, or they run out of supplies or a stronger enemy kicks them out of the dungeon, your adventurers will return home with their treasure. You can then sell that treasure and give them raises, but you'll probably end upgrading your house instead.
(never mind the low quality gif or spelling error)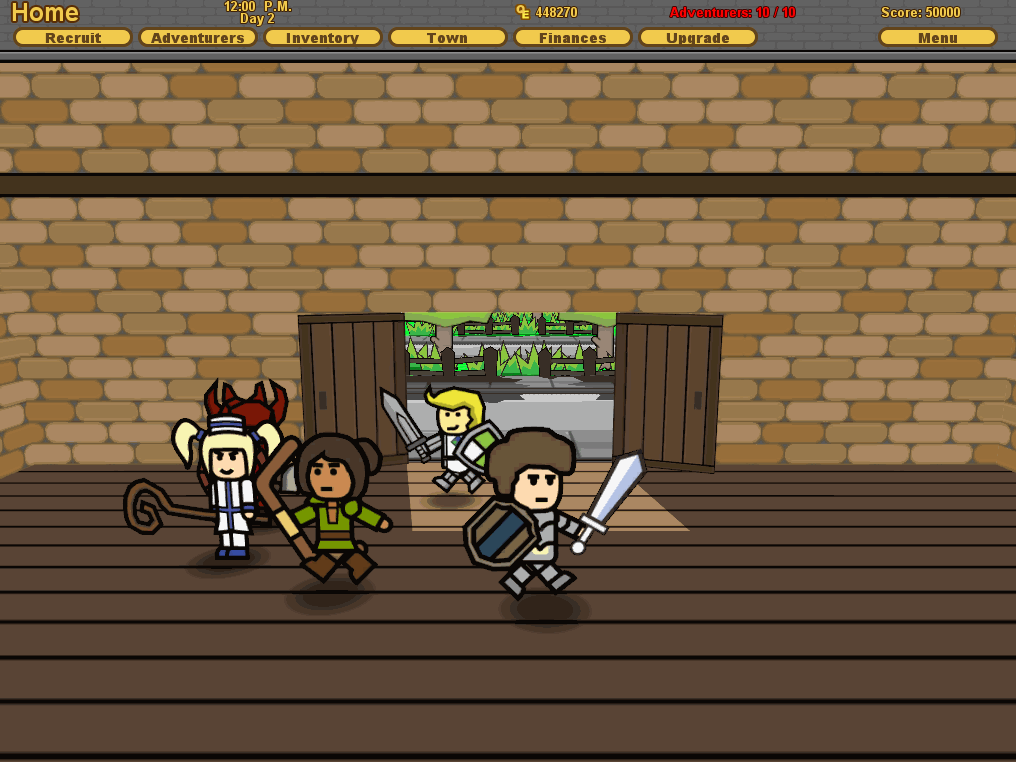 The arena
Unrelated to the above. It's in its most basic form, but it's coming along!
(nevermind another low qaulity gif)