~ \o/ *+* INDIE CHRISTMAS CALENDAR *+*\o/~
You love indie games and can't get enough of them? Check out the calendar and we show you amazing indie developers and their finest free games every day.
~
Win codes of their current projects + big prize draw on the 24th December!
~
Come back every day and be thrilled who's next behind every ginger bread window.
~
The developers are from all over the world, have a wide range of popularity (from underdog to famous) and their projects have wildly different genres; so it will be an interesting mix for sure.
~
Tasty ginger bread for everybody!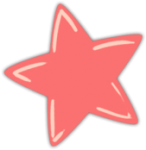 Follow up @IndieBuskers on Twitter for more news!