AN EXCITING 2D ADVENTURE ABOUT A PIRANHA LOOKING FOR FOOD

Adolfish is a 2D platform about a hungry little piranha, named "Adolf", looking for food everywhere.
His favorite prey is a little red blowfish he tries to catch for all his journey.
The game offer fantastic worlds rich of bizzare enemies with different look and behaviors.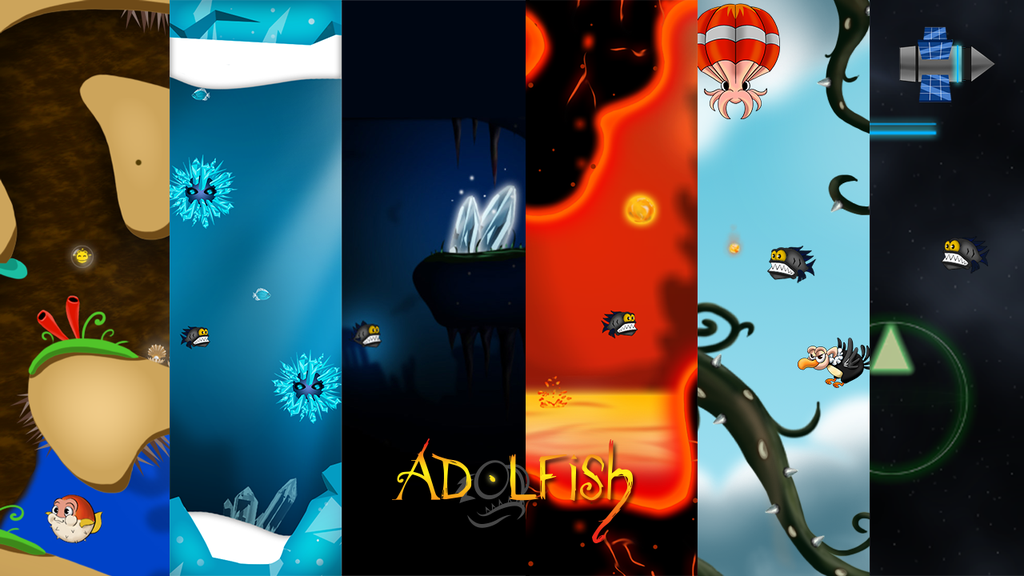 HARD GAMEPLAY BUT INTUITIVE

With a simple and intuitive gameplay, Adolfish will have a very high level of challenge, giving the player collectible fireflies used to shoot.
The goal of Adolfish is to make you find always in different situations where the only way to be able to proceed is trying, reflect and reaching the coveted prey before the time runs out.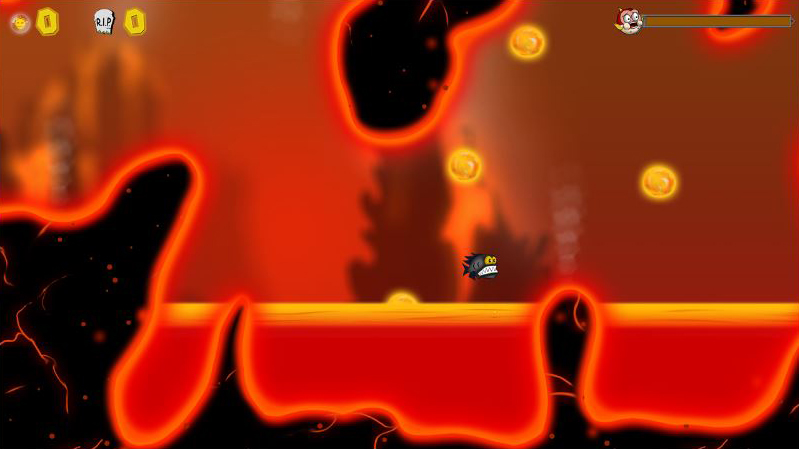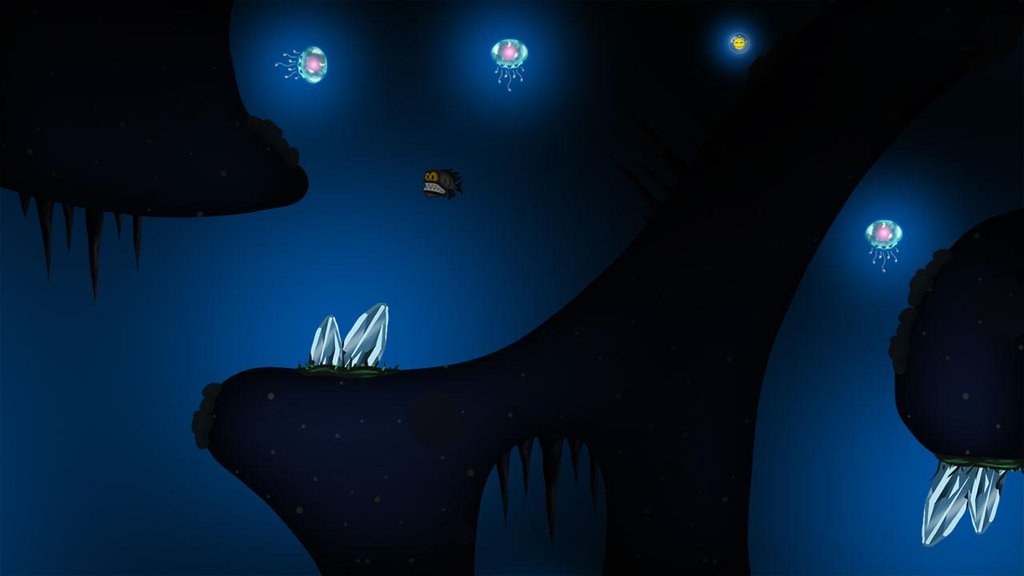 FEATURES:

- Comic and ironic artistic style.

- pleasant and frantic music in the excited moments that will accompany our adventure.

- Strange and elegant 6 worlds with diffent aspects (tropical, antartic, deep sea, volcanic, sky and space).

- The characters show you their moods through their facial expressions.

- Dying in Adolfish is part of the fun!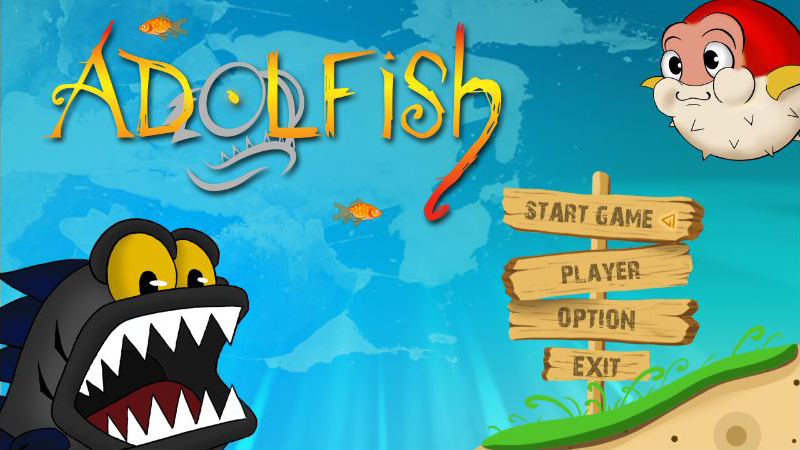 DETAILS

Follow us on Twitter, Facebook, or You Tube for updates.

The game can be played with a keyboard or with Xbox 360 controllers.

Coming soon on Kickstarter