Been hard at work since deciding to restart Ad Liberum and boy am I pleased I did, already things are taking shape and what you can look forward to is a game with a strong emphasis to info, intel and text, with exciting co-op gameplay right from the offset.
Information really will mean power! Ad Liberum will have weapons, it'd be odd without them, but I want the emphasis placed more on obtaining info and intel and winning the war using smarts, not always with brawn.
To speed up development and release, I will be focusing on building up set scenarios to play, and thus Ad Liberum will be able to be played in a variety of ways including like a board game with friends. The beauty of the engine will mean that co-op doesn't have to mean you help each other.
The game will feature "open" game play allowing you total freedom! PLUS should you choose to play as DeLeon you will be granted a much greater control over the world much like that of a games master / GM.
Below are images of the login process involved which handles sessions, you are required to login with a QUADSEC number, the first digit representing a QUADRANT and 3 digits referencing the sector you are playing within.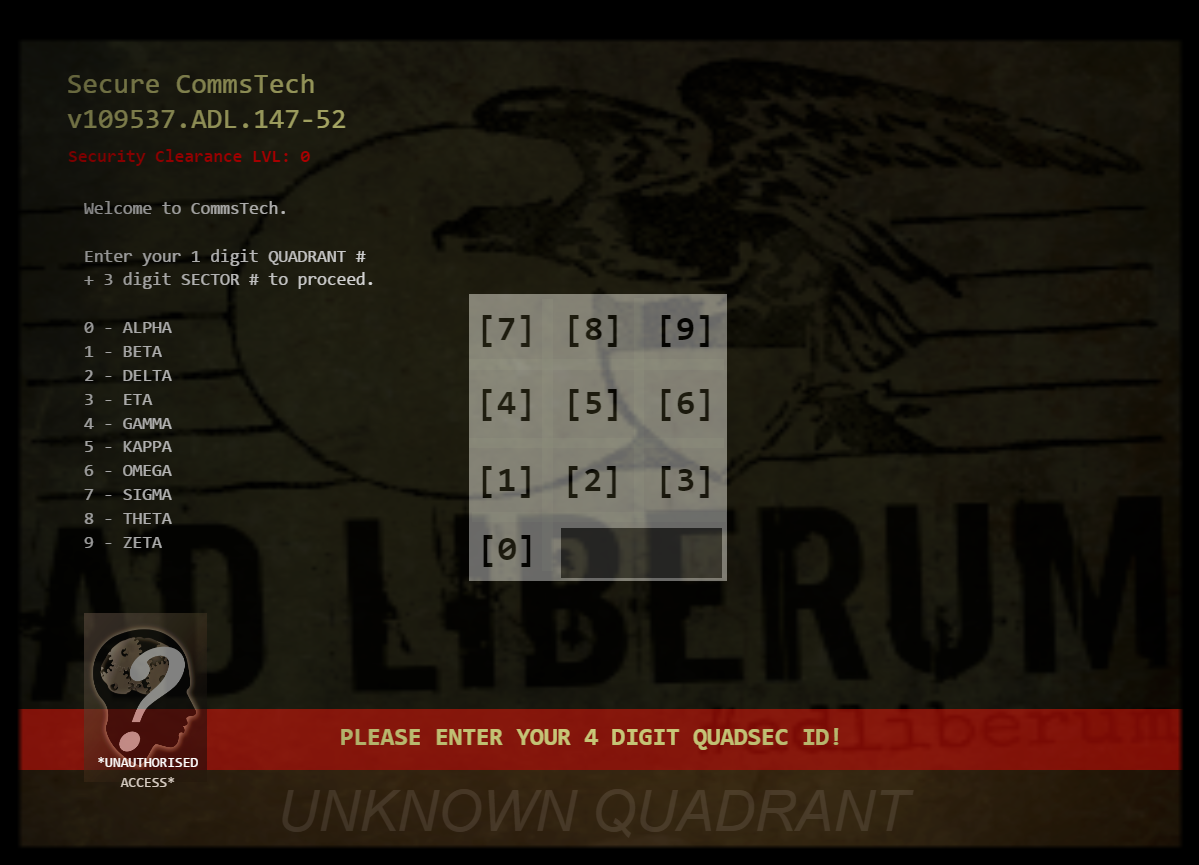 And once you are logged in....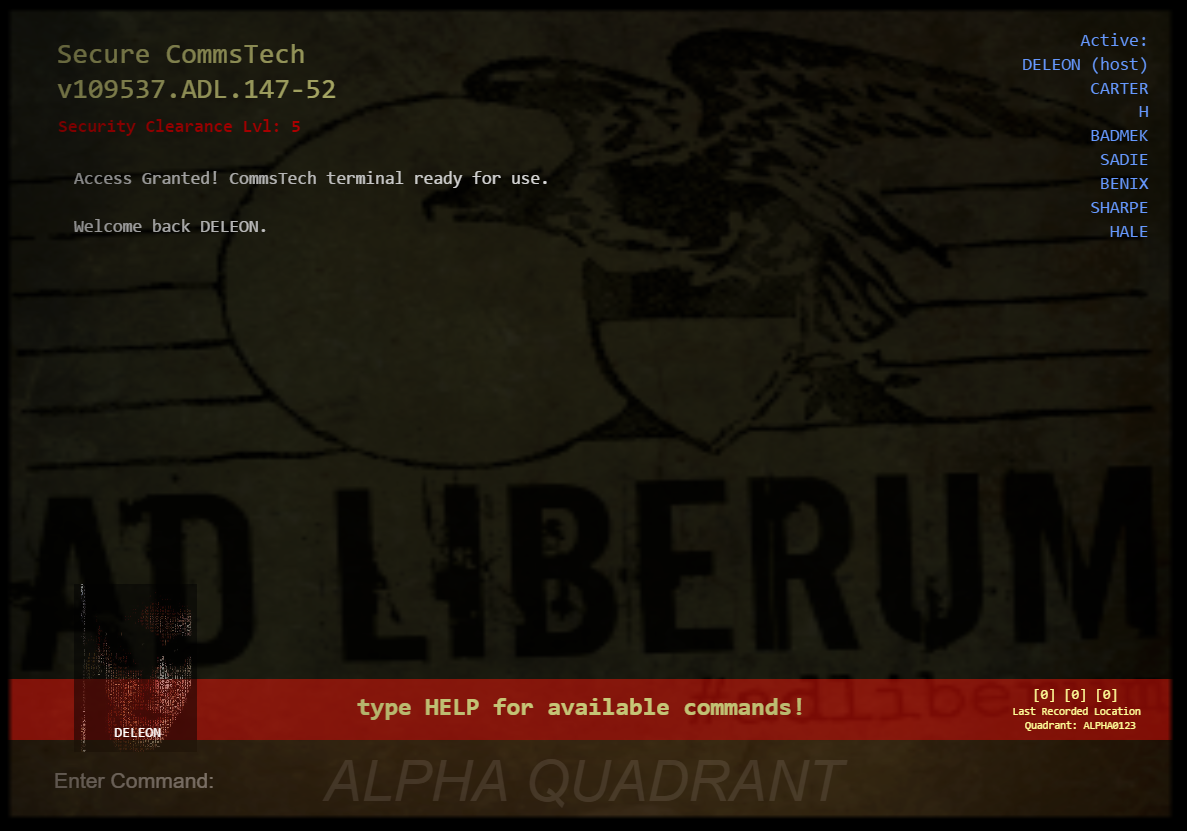 The real power in the game will come when you log in with other people, friends or other people around the world as anyone can play whatever role they wish, FOR or AGAINST the revolution!
PLUS where the player chooses specific scenarios for BOARD GAME style play the player/s will be offered optional missions that will make the game interesting such as sabotage, assassination, remain undetected etc. The player is free to choose how they wish to play the game.
The image below shows a sneak peek of the game with players connected together in the same session.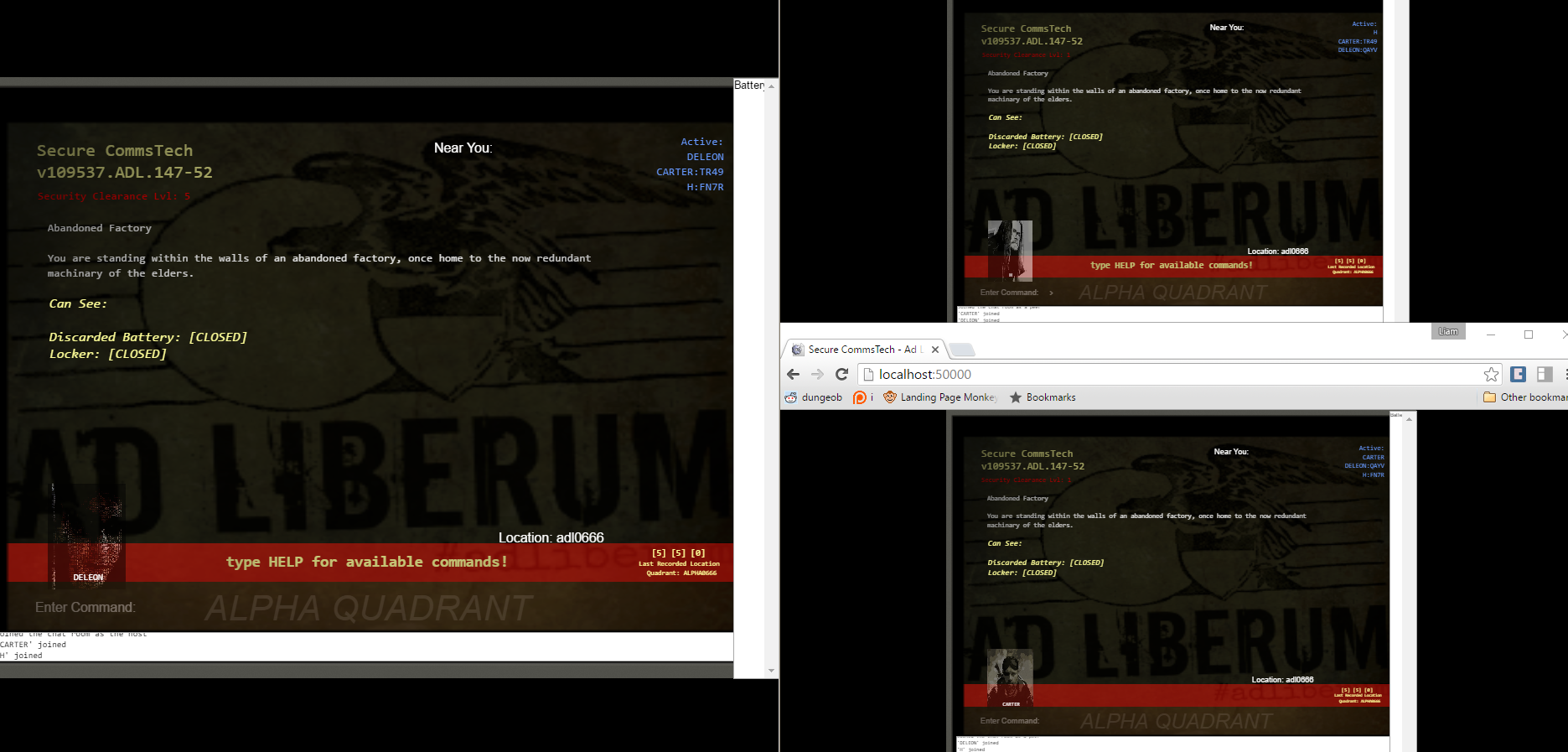 Click here to view the image in full!
I'm excited because this is going to massively open up the game in such an amazing way and one in which is in line with the original visions I had for Ad Liberum, when it first came to my mind.