Add team health bars with timers of death. Specific color for each ability above team health bars icons and for nicknames. Chat with game events.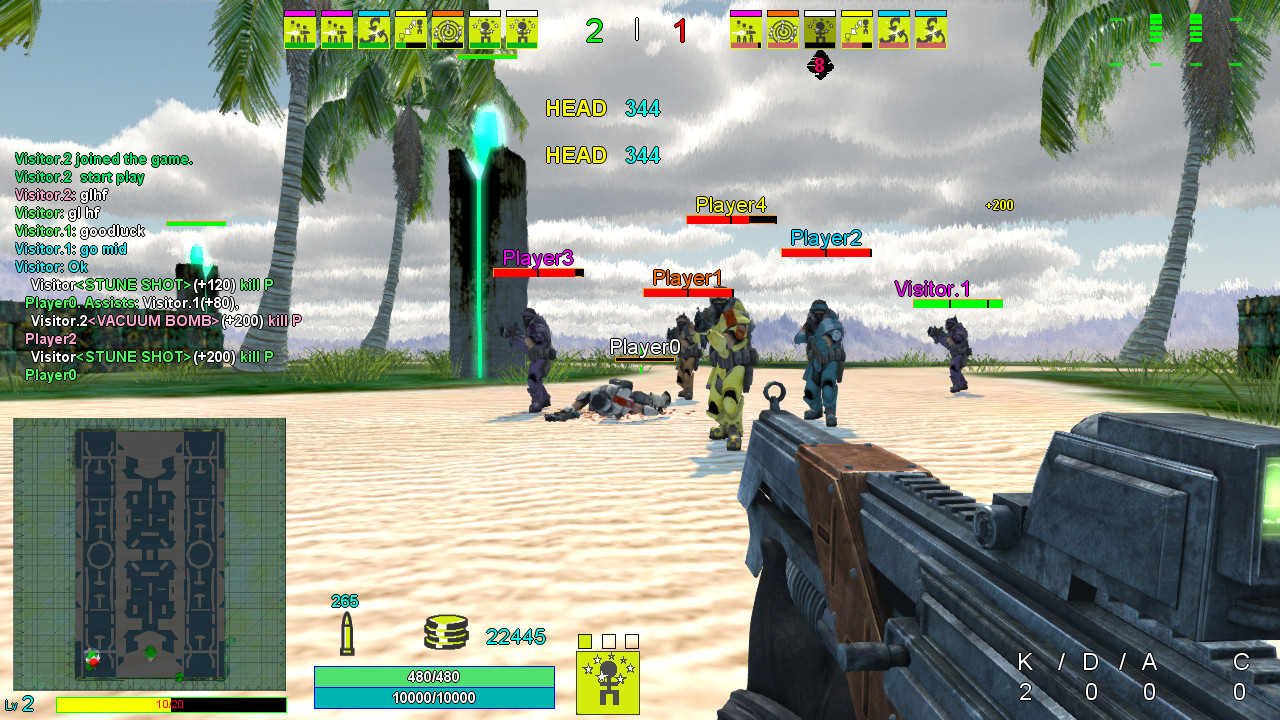 Add GUI leveling stats and modifiers attacks:
Stats: health, attack, attack speed, health regeneration and energy consumption.
Modifiers of attack: restoration of health from the damage, critical damage, splash damage, micro stunning.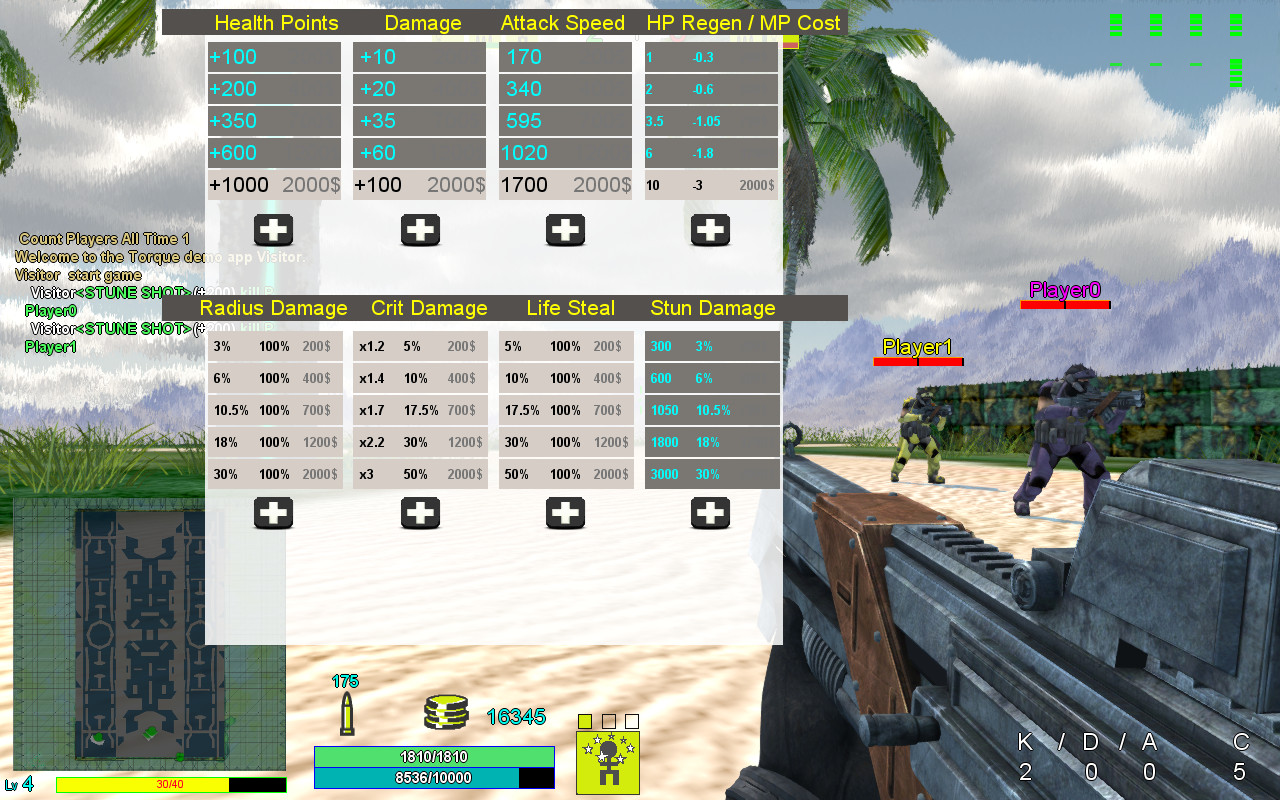 Add GUI statistics for each player: level, kills, deaths, assists, crips, denies, bullets destroy, headshots percent, gold