Hey all!
We've just released one of the biggest updates to date on Area Raiders! Firstly, we wanted to release those updates separately, but after some more detailed discussions with the team we decided to release both updates at once, as they are somehow connected with each other and you guys would get a better playing experience if you start playing both at once.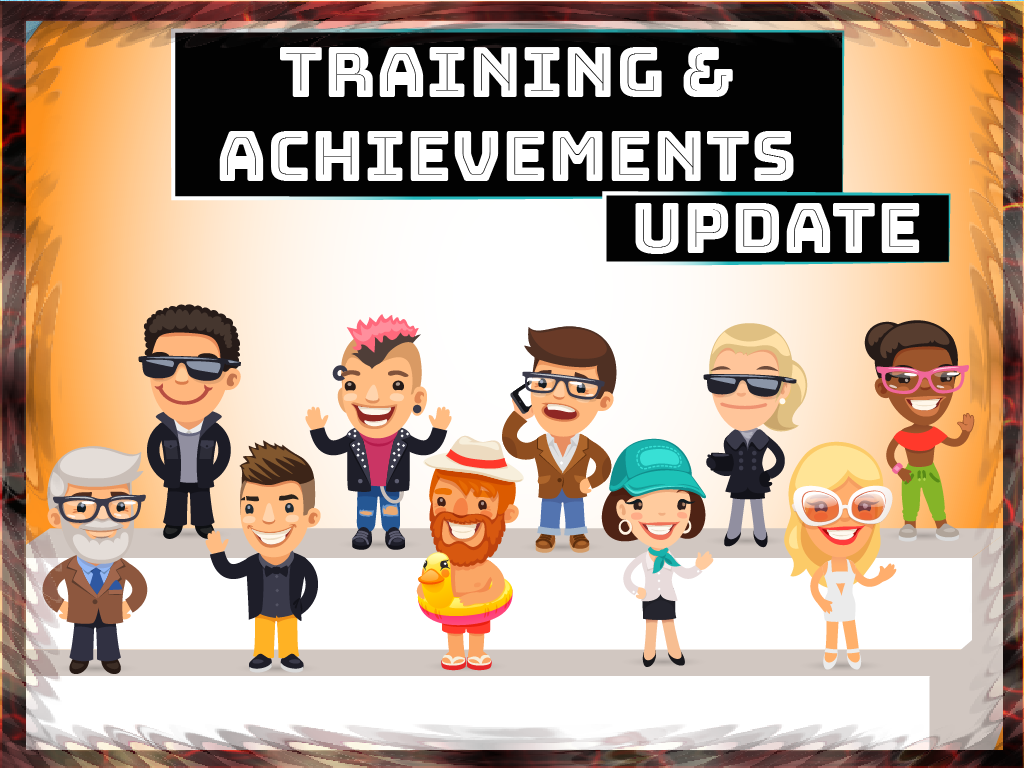 We've changed the position of Stats and moved it into individual icon on the left side of the raiding screen, and we've replaced this position with the Achievements. The second update (Training part) is viewable via another individual icon on the left side of the screen.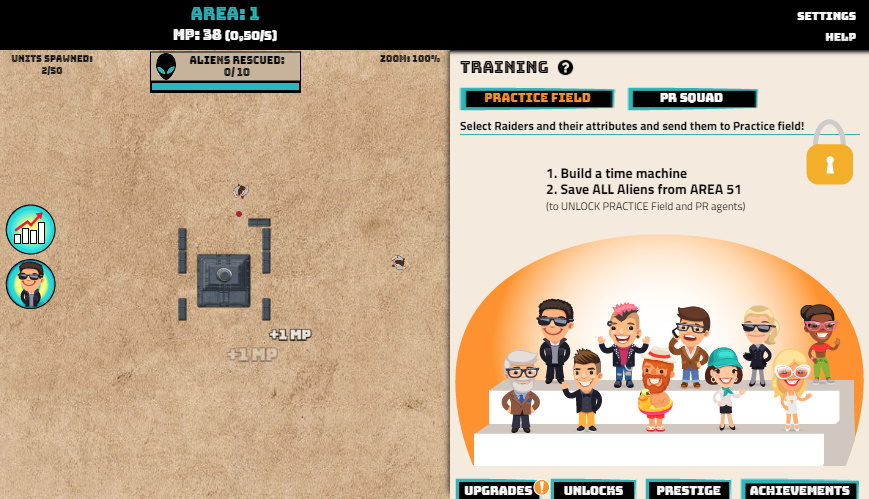 Achievements
We've divided this part into 2 sections, in the first you'll have One-time missions, where you can complete all time missions (in case you've completed those before, they should count as completed on all stats that we can read for the past).
The section section called ''Raiding goals'' is divided into 8 different Tiers with different goals to follow and complete. Lots of rewards can we collected via that way , so make sure to complete as many goals as you can!
We've also added a small and useful feature which can keep your goals more in order. Every fully completed Tier is colapsable, so that you can keep track on the goals that follows, and leave the old ones behind!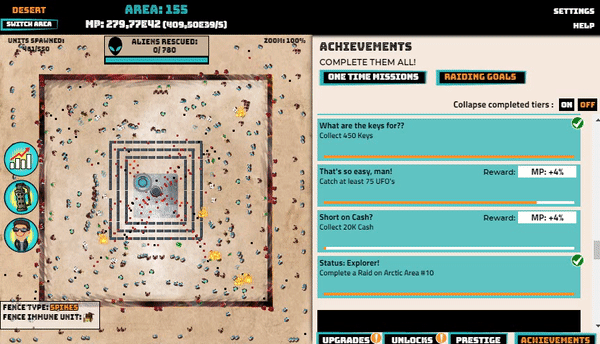 Practice field
Practice field provides you with additional options to make your raiders more powerful, so that they can push and defeat even the strongest bases after leveled up.
As the training needs to be powerful, only one type of Raiders can be training on the Practice field at a time. But, you can still set the next options into queue (to be trained after the previous training is done; 2 units maxed in queue!).
You can manually set which raider abilities you'd like to train, decide on your best options or just go with your gut. Each next level requires more experience to be trained (example: first training required 60 experience to start, the next one 120, third 240,... experience requirements are multiplied by 2 for each level!).
You can always change your training options, removing current training plans and change it with other options. All, current training plans and the ones waiting to start are also affected while idling or triggering the Time Machine!
PR Squad
PR Squad members have some outstanding powers and skills that can help make your Raiders more powerful in different fields. Their connections in local & global media and their writing and speaking skills are just something that you'd thrive on.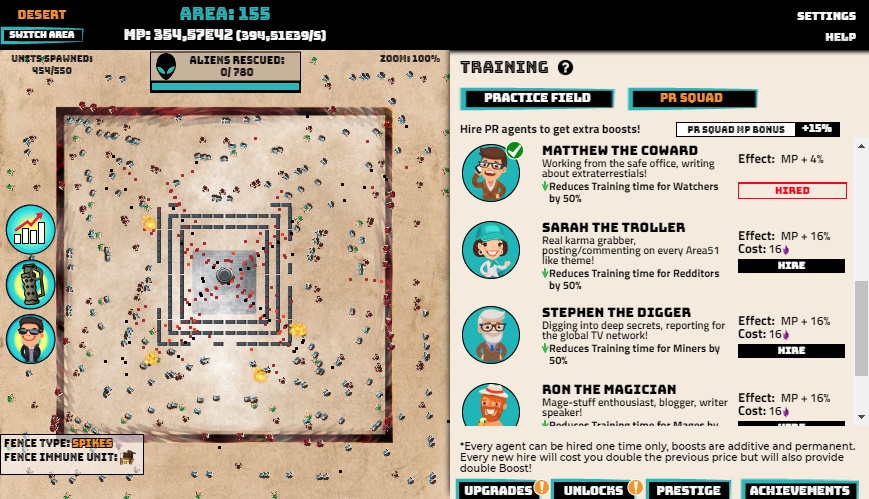 Agents are a valuable catch once hired!! Every PR Agent hired comes as an addition of your raiding army, but they'll act from the safe distance – their skills will boost your Media points (MPs), as a lot of media will write about your raiding and success! Those articles also boost your raiders with confidence and motivation, and they'll be working on the training fully, doing their best, so the training will be done 2-times as fast!
Other
We've also done some improvements to prevent cases where your online save could get overwritten or "you lost days of progress" - this was actually caused in some cases of playing on a different device and it sometimes immediately overwriting the online save - so even if you clicked "load online" the loaded version was the local/smaller one.
To prevent this, the game will now NOT save automatically online within first 10 minutes of opening the game, or loading a file. This also gives you room to re-load online after accessing the game or loading another file.
After you load the game and 10 minutes have passed, the game will auto save online normally. If you want to save online before 10 minutes pass, you can always do so manually as well.
We've also improved the way game handles resizing, as part of preparations for a potential mobile release :)
---
We hope you guys will enjoy these updates! Feel free to leave your feedback on all this, also please report in case you find some bugs, or anything else! Thanks!
What's still left to improve on this update in the upcoming days:
chrome version reads the fonts a bit differently
add sounds on the new buttons
add new details into the Statistics tab
Add tooltips for the Training part
Add notifications when achievement/training is completed
______________________________________________________________________________
You can PLAY the game here:
Area Raiders - Gamex Games
Area Raiders - Kongregate
Area Raiders - ArmorGames

Join Area Raiders' Discord to hang out with other players and to get occasional sneek peaks into development work behind the scenes!
Discord Invitation