Reverie World Studios is happy to announce exciting addition to Dawn of Fantasy - brand new Achievements system and other awesome Player Profile features. Current players can get a jump start on unlocking over twenty achievements, Player vs Player renown ladder and increasing their faction`s score. So start unlocking and achieving - as we add more and more new achievements every week in December.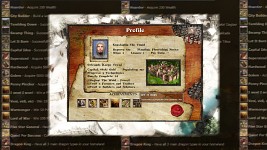 At the same time Dawn of Fantasy`s Player Profile has been completely reworked adding both useful and useless-yet-fun functionality. Starting from PvP stats and standing, to player`s Nickname and titles describing your economic and military standing in the game world. With nearly thirty unique titles to describe your gaming style, what will you be called - The Destroyer, The Lame or The Turtle?
With Holidays fast approaching - development team is working on an epic Holiday themed event, tentatively called Santa`s Invasion... Due to start January 20th, and run until January 3rd, this massive event will once again transform entire game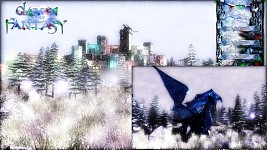 world into a Holiday wonderland. In addition players daring enough to shovel out their homelands after the winter storms will be rewarded with a free Ice Dragon, a unique unit only available during this holiday promotion. This frost-breathing dragon will prove a worthy addition to any force, flying high overhead enemy troops or freezing potentially devastating fires in their tracks! This awesome free gift valued at 10$ will be given to every player who logs into the game during the Holiday event. Stay tuned for more information and event previews.