⚔️ Hear ye! hear ye! ⚔️
The launch of Good Night, Knight is fast approaching! I just would like to thank you all for your support - you're the best community ever! But we still can do more… Accept the Community Quest :D
What is Community Quest?
Knights, merchants, adventurers, innkeepers - let's unite for a common goal! The quest is simple - spread the word about Good Night, Knight. Let this game be noticed by as many people as it's possible. We can achieve it in many ways:
⚔️ Add Good Night, Knight to your wishlist - every new addition to the wishlist will improve the game's visibility on Steam!
⚔️ Follow me on Twitter: @RedEmber_
⚔️ Join GNK Discord server: Discord.gg
⚔️ Also follow my partners in crime from No Gravity Games: @NoGravity_Games
But what would a quest be without a big reward? YOU can now decide how big a launch discount of Good Night, Knight will be! The more people join us, the bigger discount!
Check out our 3 goals below:



It's simple, but difficult at the same time. You need to join our Steam Community Group! The more people in the group, the bigger our chance of achieving our goals. Invite everyone!
How to join GNK Steam Community Group?
First, you need to add Good Night, Knight to your wishlist.
Second, choose "Community Hub" on the Good Night, Knight store page.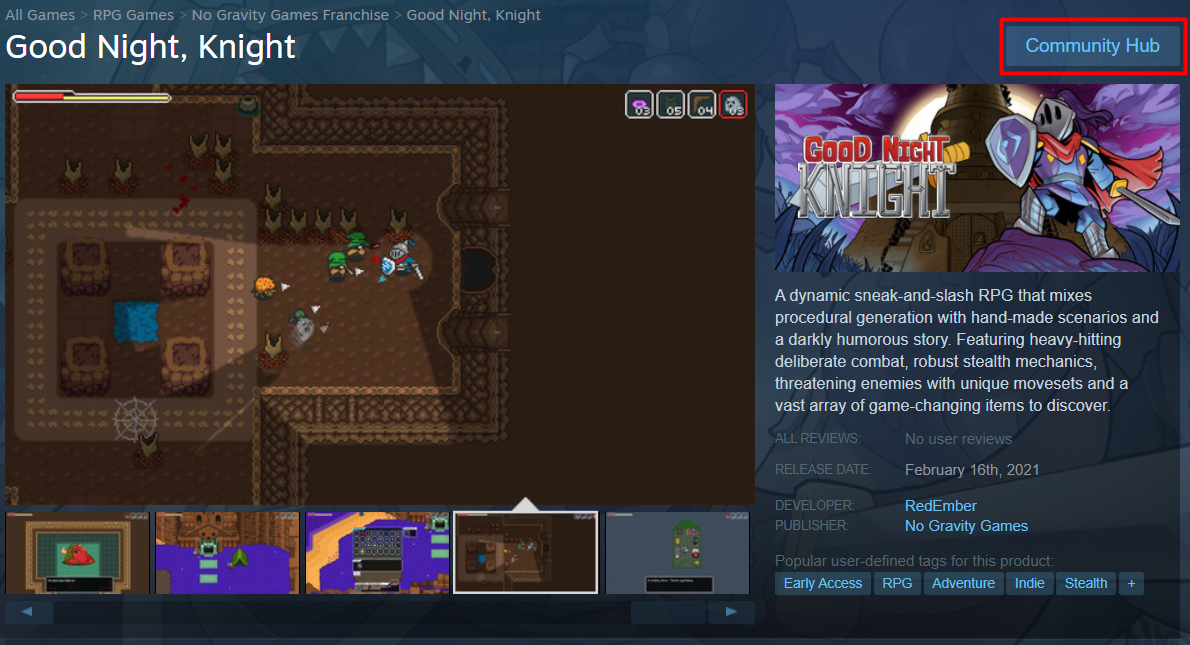 And just click "Follow" - that's it! We are one step closer to our goal :D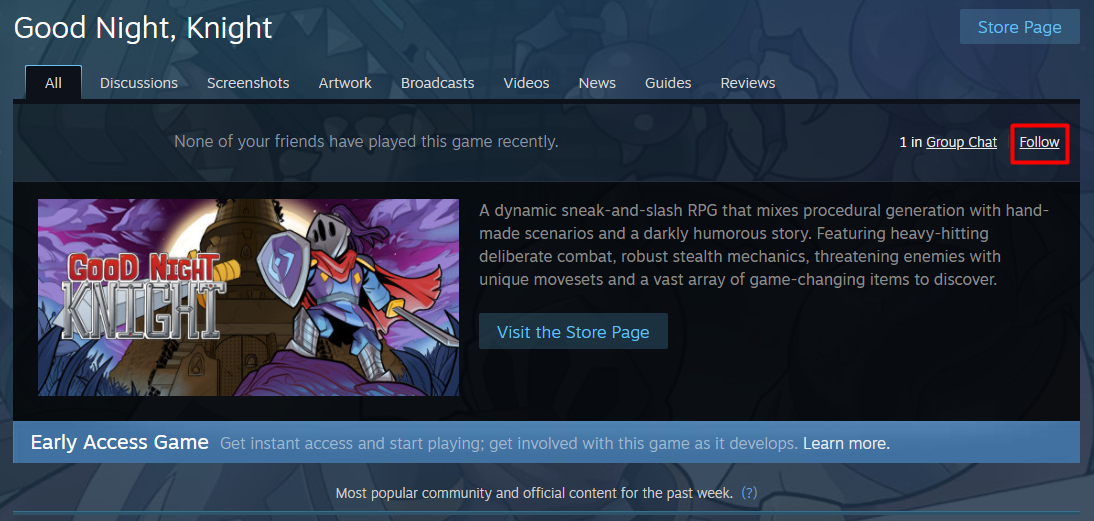 Cheers,
Knightdev