Hi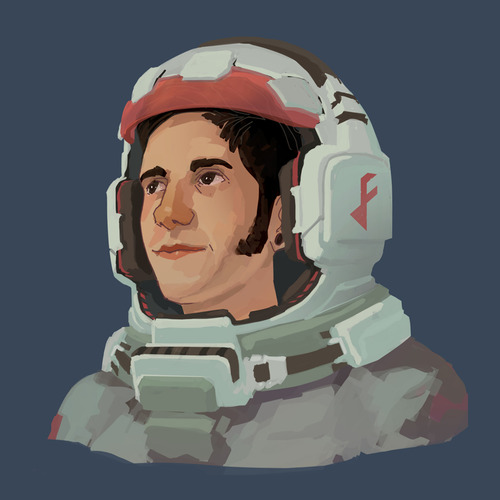 Jonas (or Wrench) is the wowsome music composer for our Proven Lands, who joined us a few weeks ago, now in a hot space suit. Contemporary composer gone rouge, Jonas is a soon to be alumnus at the Royal College of Music in Stockholm, Sweden. With a Dip. in Audio Engineering as well as a BA and MA in Electroacoustic composition, he has devoted his life to unweaving the DNA of sound. You might know him for his critically acclaimed soundtrack for Unmechanical. The funny detail is that we already liked the soundtrack of Unmechanical, and as we meet by accident it was like magic. See here for the Intro music track.
And, because the pre pre alpha demo is making quite nice progress, and our supa dupa Kickstarter is just a matter of a few weeks, we started to work on that combat. 3d combat depends largely on animations; before it looks like nothing we are taking care of at least quick and nice solutions. But the AI is already reacting, doing fancy stuff and hunting, if needed. So, if everything goes right, that pre pre alpha demo might become quite awesome, for a pre pre preprepre. ;)
After a few months analyzing unsuccessful Kickstarter campaigns, it is also interesting to understand how and why so many good looking Kickstarters like U55 fail. Actually, we are so glad that we spent, even if unintended, more time on demo, gameplay, and artwork. Now there is much more to enjoy and play than a month ago. We hope that it will be more interesting for all the journalists, let's players and twitchers out there, not mentioning reddit etc.