Hello guys,
We're happy to share more information about Space Tactics :)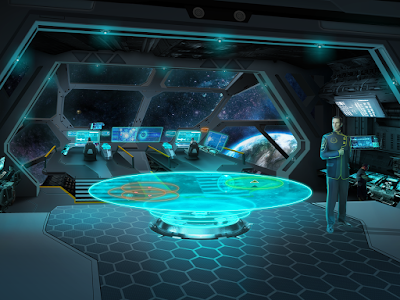 Space Tactics is a hardcore turn-based strategy game about battles of spacefleets. You are a pilot or an officer and take command of fleets of different sizes - up to dozens of ships.
Visual style of the game aims that you feel as you issue orders on the tactical holographic map on board of your flagship.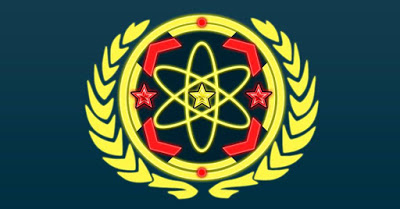 The game features two campaigns with very different gameplay - one focusing on large scale fleet battles while another puts you in a role of a pilot taking part in fierce dogfights. Also there are skirmish battles for infinite replayability.
Space Tactics is made with Unity and coming to iOS, Android and - shortly after mobile releases - to Steam.
Despite it's a mobile game (at firrst), it won't feature in-app purchases, ads or social features like 'invite friends to progress further'. Our principle is 'Pay once. Play forever'. We strive to deliver interesting, challenging games where only your skill matters. Our team will release games with actual gameplay (where you rock not because you open the game fifty times a day and collect vegetables but because you are smart and skillful) on mobile platforms because we think there is not enough such games there.
Space Tactics is just the first - and simplest - in the series of planned games.
Currently development is in late beta stage, mobile release is planned for late March. We just need to put everything together and polish a lot. Steam release will follow asap (probably we'll try to greenlit ST).
More info about the game can be found on our social channels - I update them quite often:
If you like the game, please support us with follow and like :) Also stay tuned for updates in this blog!
Cheers,
Alexey