PRESENTATION
Inspired by the greatest masterpieces of role-playing and science fiction, entirely in 3D, Dice or Die offers a unique survival experience where one of the oldest objects in the world holds a central place: dice.
Narrative is also a major pillar in the gaming experience and will allow the player to learn more about the hero's tormented past and the dark universe in which he evolves.
Isolated on a mysterious island where hostile forces of different nature coexist, the player will aim to find a way to return to civilization.
Explore and find some food and water to fulfill your basic needs and avoid illness and hopelessness in these places that seem to be playing tricks on you.
Collect the resources offered by the surrounding wilderness, gather, mine, fish, cook but also fight and craft equipment adapted to each situation.
Indeed, the quality of your equipment will determine the number and value of dice in your possession, influencing your power.
You'll have to decide which strategy to adopt in order to survive. You are free to choose and several endings are possible.
KEY FEATURES
Try to survive in a hostile environment and find a way to return to civilization.
Explore and collect resources to fulfill your basic needs and avoid illness and hopelessness.
Craft your equipment to collect dice of power adapted to different situations and gain power.
Discover the secrets of a beautiful and mysterious wild island, rocked by the rhythm of days and nights.
Learn what brought you to these strange places, the hero's motivations and dark past.
Triumph in turn-based combat using weapons and magic powers.


DICE OF POWER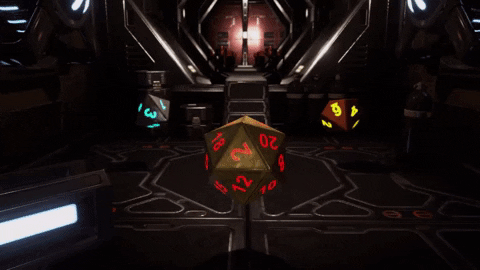 Dice or Die offers original gameplay inspired by board games. Most of your actions will be resolved with a roll of the dice, bringing some uncertainty to your wanderings.

These "Dice of Power" are acquired according to your equipment and can be made of wood, silver or gold.

Steam page : Store.steampowered.com
Website : Slyt.fr
Presskit : Slyt.fr
Discord : Discord.com