Andromeda is our game project. An exploration game, full Metroidvania style with 8-bit aesthetics and inspired by the great classics of the genre. Balancing story with play-ability and an open galaxy universe, we present a hardcore experience that you can only overcome by combining the DNA of your enemies in the DNA-GUN.
Do you dare to uncover the dark secret of ANDROMEDA?
Like it? Hate it? We want to know your opinion! The community is a very important element for us and we want to hear you out! Leave a comment with your opinion and feedback!

Andromeda is a retro action, exploration and investigation game. By playing Andromeda you will be able to travel to the ends of the universe and explore to your liking planets yet to be seen; unravel hidden mysteries and fight against threats that you would have never imagined. The gameplay aspect of the game can be divided in three major categories:
Planetary Exploration.
Star Travels.
The Galaxy Investigation
Planetary Exploration
Once you find a planet that you can access, you will be able to explore it in the most genuine Metroidvania style. Freely explore the planet, break secret walls to find hidden secrets, investigate old diaries and, of course, survive the dreadful alien life forms.

Star Travels

With the help of your spaceship "ATILA-1" you will travel through Andromeda, defending yourself against the multiple and different threats that will hinder your trip. There will be destinations and routes too dangerous, but don't worry because you can upgrade your spaceship to overcome even the worst threats.
The Galaxy Investigation

Every player will start in a different star map (with a different star distribution) and will be able to explore it freely. This way every player will have a different game experience. Little by little, we will have to study different stars and comets in Andromeda, searching for planets that we can visit to progress in our investigation.
DNA-Gun
Use your trusty DNA-Gun to collect and fuse the DNA of your enemies, creating new and powerful shots.

There are dozens of different combinations and every new shot has different properties that will help you advance on your adventure, exterminate the strongest enemies and even solve puzzles and logic tests.

Jetpack
Why jump when you can fly? Use and upgrade your Jetpack to explore the different planets of Andromeda, but remember...not all planets have the same gravity!
Armors
The meteorological conditions won't always be on your side, that is why you will need to find and build different armors to be able to access and locate all secrets that Andromeda hides. Different planets will require different types of armor for different threats.
Lore / History
Universe
Set in the year 5.135 NT (3.870.053.315 AD), it has been millions of years since the Earth became uninhabitable and thus humans now live scattered in different colonies around the Milky Way. Wars between the different species, federations and colonies have made the galaxy a constant war zone where peace is but a flimsy mirage created by the governments to control the population. In this environment of pure conflict many have started to venture in the unknown galaxy of Andromeda (which is getting closer to the Milky Way and will eventually, in a future, fuse with it), in search for new knowledge, resources or just a place to live.
Max Weaver
Shoot first, ask questions later. Max Weaver, bounty hunter and pilot of Atila-1, does not lose time with silly stuff. For the right price crossing half the galaxy and breaking all the necessary dogmas is not an issue for Max. However, this carefree and chaotic life have led to a cycle of debts, crimes, favors and vendettas that torment and chase our main character around every corner.
Not all adventures start with heroic deeds and this one is not an exception. Max Weaver's mission is simple: find a group of missing scientists that were in the middle of an investigation project in Andromeda. An easy, boring and quick mission (locate a bunch of corpses and steal anything valuable), or so it seemed...for what was expected to be an easy, boring and quick mission will end up becoming the worst and deadliest nightmare ever lived and seen.
Retro-Midi Music
Due to the lack of budget and a proper composer we have revived the great Johan Sebastian Bach so his marvellous pieces can embellish our game.
But, of course, adjusting his music sheets to 8-bit music
Right now, with our limited time and support, we only have been able to use Bach's music but we want to make sure that all of you know that if the project is funded we will hire our own 8-bit composer. We already have the perfect candidate for it! Sadly we had to ship the demo without our own 8-bit music but don't worry, you will hear it soon! Stay tuned!
Inspirations
Gameplay-wise Andromeda is inspired by all the game influences that we've had during our childhood. It's mainly inspired by those 8-bits games that we all grew with and the experience from the arcade machine games. Games that would test their gamers, being a nice challenge with a gameplay that would surprise and entertain at the same time.
However not everything is gameplay, we value the plot as a key component of a video game, specially an exploration and investigation game. That's why we did our homework and we have been nurtured from big literature Sci-Fi titles to write Andromeda's script. Dune from Frank Herbert, Hyperion from Dan Simmons, Brave New World from Aldous Huxley, 1984 from George Orwell, Foundation from Isaac Asimov and of course many novels from Jules Verne. We can't leave aside classic cinematographic titles such as Alien, Cube, Blade Runner, Solaris or The thing.
The Metroidvania genre has been mistreated a lot during the last years. The big titles that we all knew have degenerated in three-dimensional games that have lost the essence of what made them big classics and in some cases their creators have even forgotten them. We can't revive the big titles but we can try to honour their memory by creating, together with you, one of the best Metroidvania ever and prove to the big companies that this genre is more alive than ever.

As game developers we support both the traditional and digital art. Here are some of our arts and works in progress. We hope they give you a sneak peak into the future of Andromeda.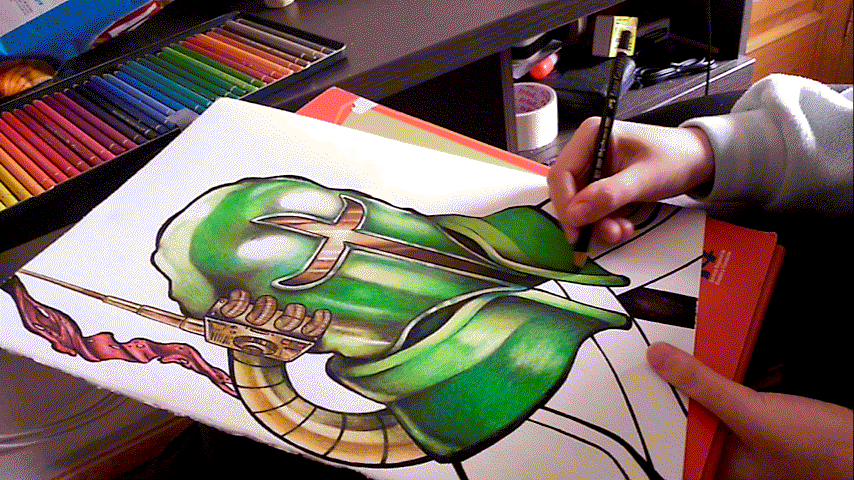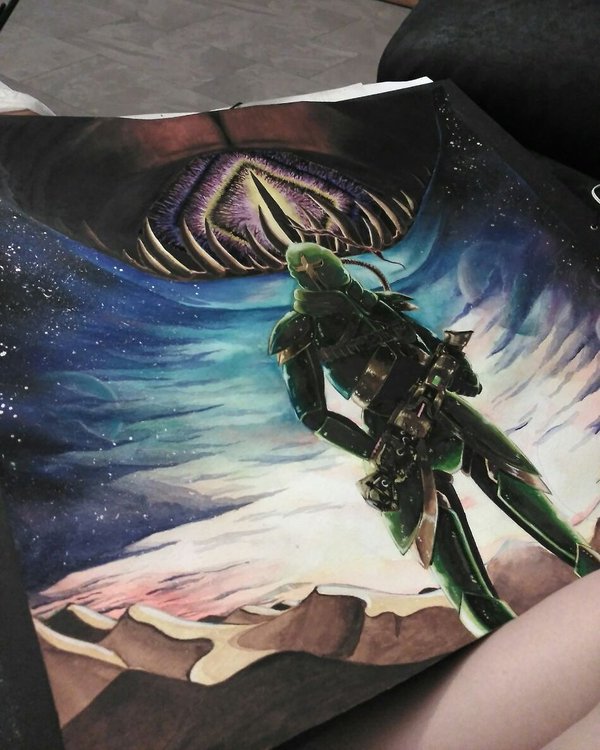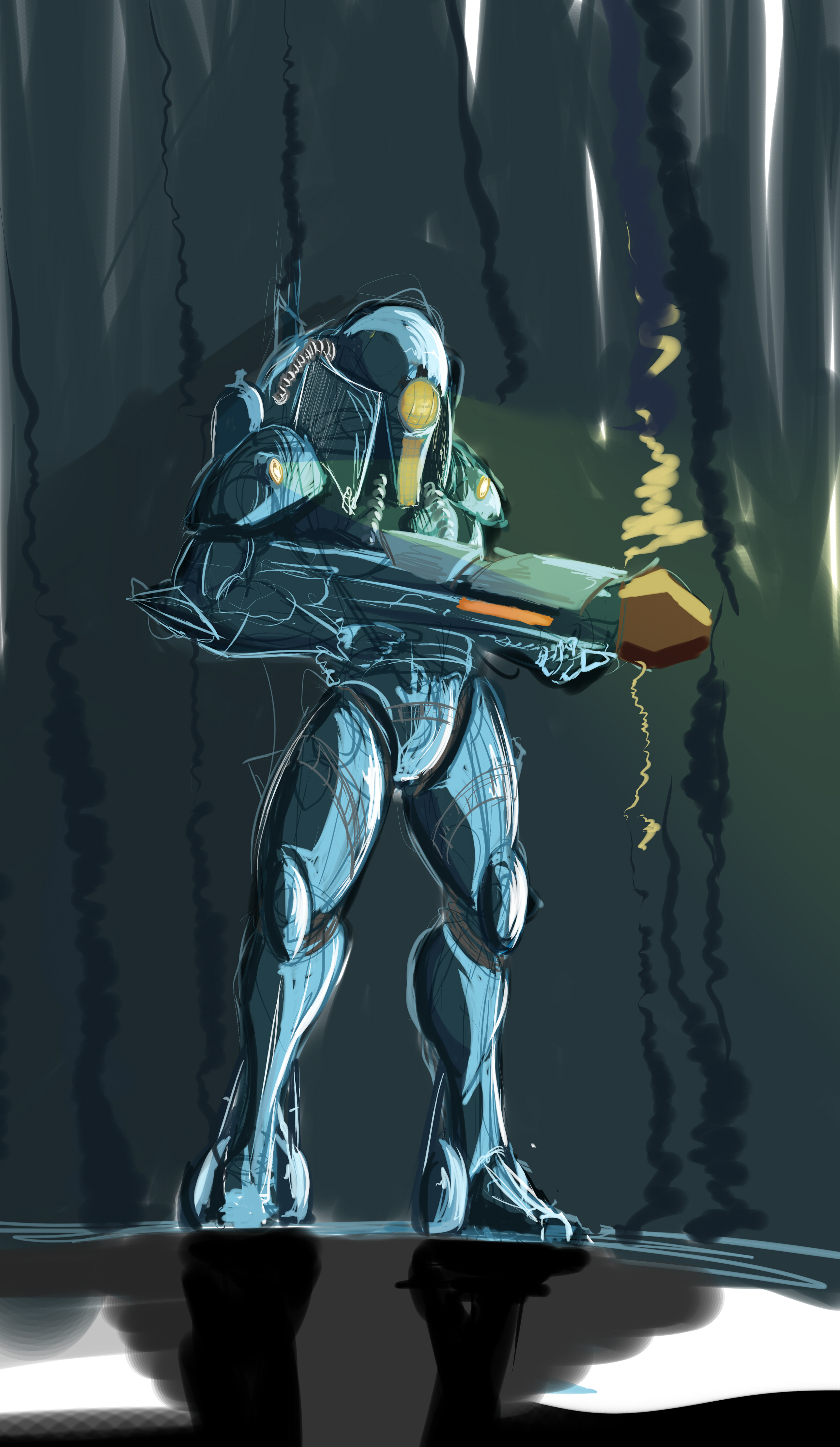 " width="2575" height="4435" />