Hi Guys
We're currently working on the Space-trader character and we need your help.
We got this character we "The Weirdo", he arrived on earth a shortly after the invasion began and between each level he'll sell you cool interstellar weaponry, gears and power-up. But be aware, that he don't want your stinking money, instead what "The Weirdo" craves for is some sweet juicy Shape-Meat obtained by blowing up Shape Invaders. Isn't that great

So we got these 3 guys(or girls, who know what they really are?) that we love very much and we'd like to give our great fans the choice and let you choose which design will be used for "The Weirdo" character in the game.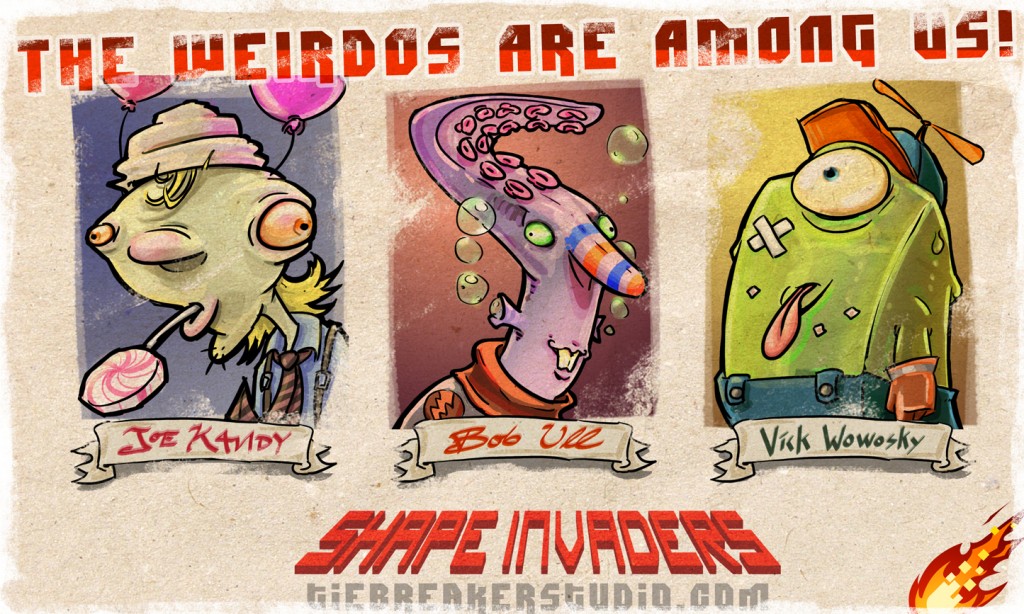 Visit our web site and cast your vote NOW, we will reveal the winner at 15h00 EST this Friday.
Tiebreakerstudio.com
Thanks a lot.
The Tiebreaker Crew