S'up guys ? So, I've decided to begin learning unity about 2 and a half weeks ago, and this project is the result of that learning. I've been studying 3D more seriously since january as well (using Blender, mostly).
The concept here is simple. Use your loyal Newton Gun to solve enigmatic puzzles in a Botanics lab populated with engineered creatures and challenges.
I always wanted to create a first person puzzle... ever since portal games. To me, they were some of the most ingenious games ever made. A single mechanic, iterated to almost a level of perfection.
all that said, I will be posting a video soon. For now, just have a few screenshots and concepts :)
This is a 3D model I did for the game :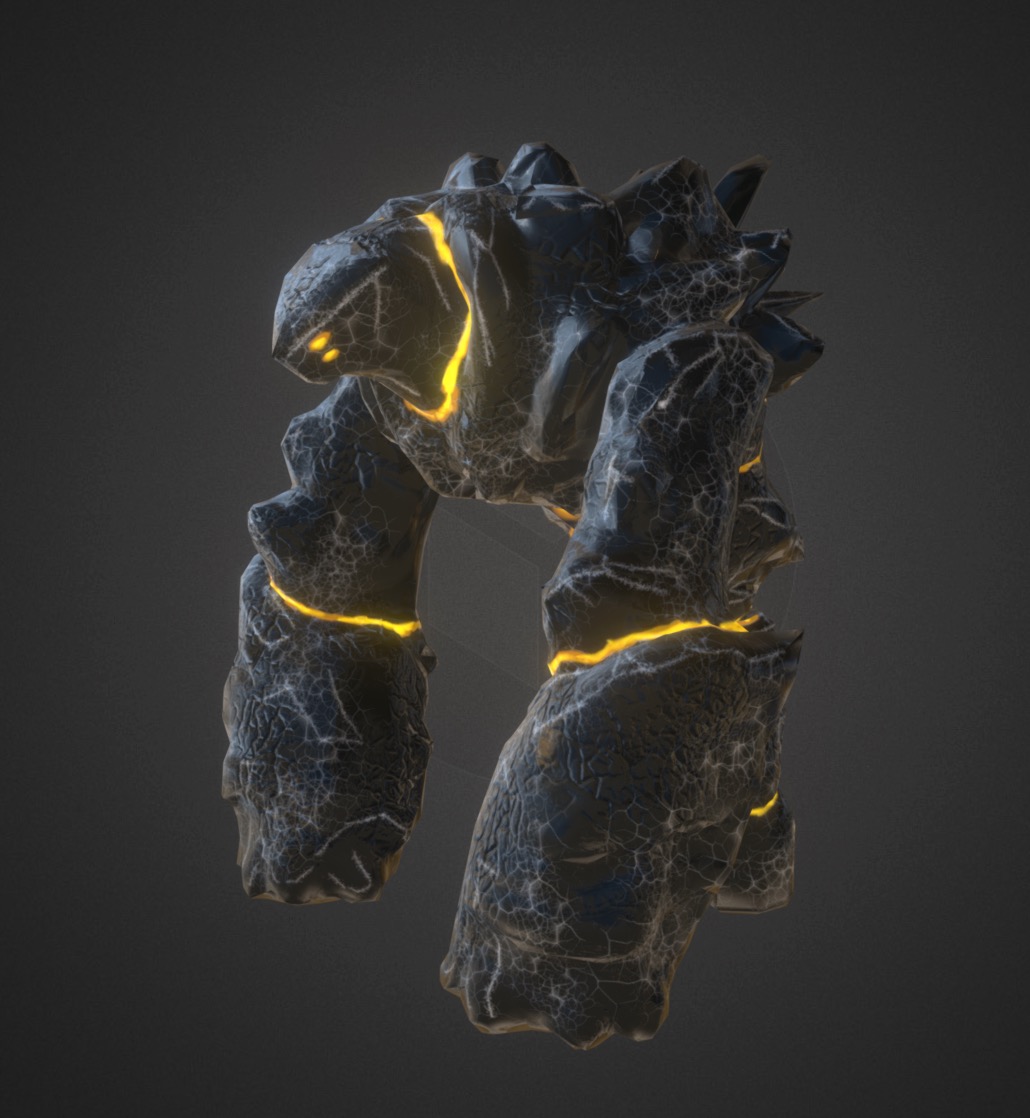 As for the mechanics, the game involves manipulating physical parameters of objecs, such as mass, gravity, pressure, and even creating mini black holes.
See that golem in unity ::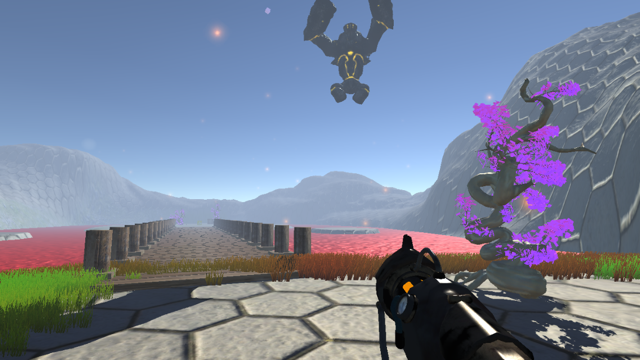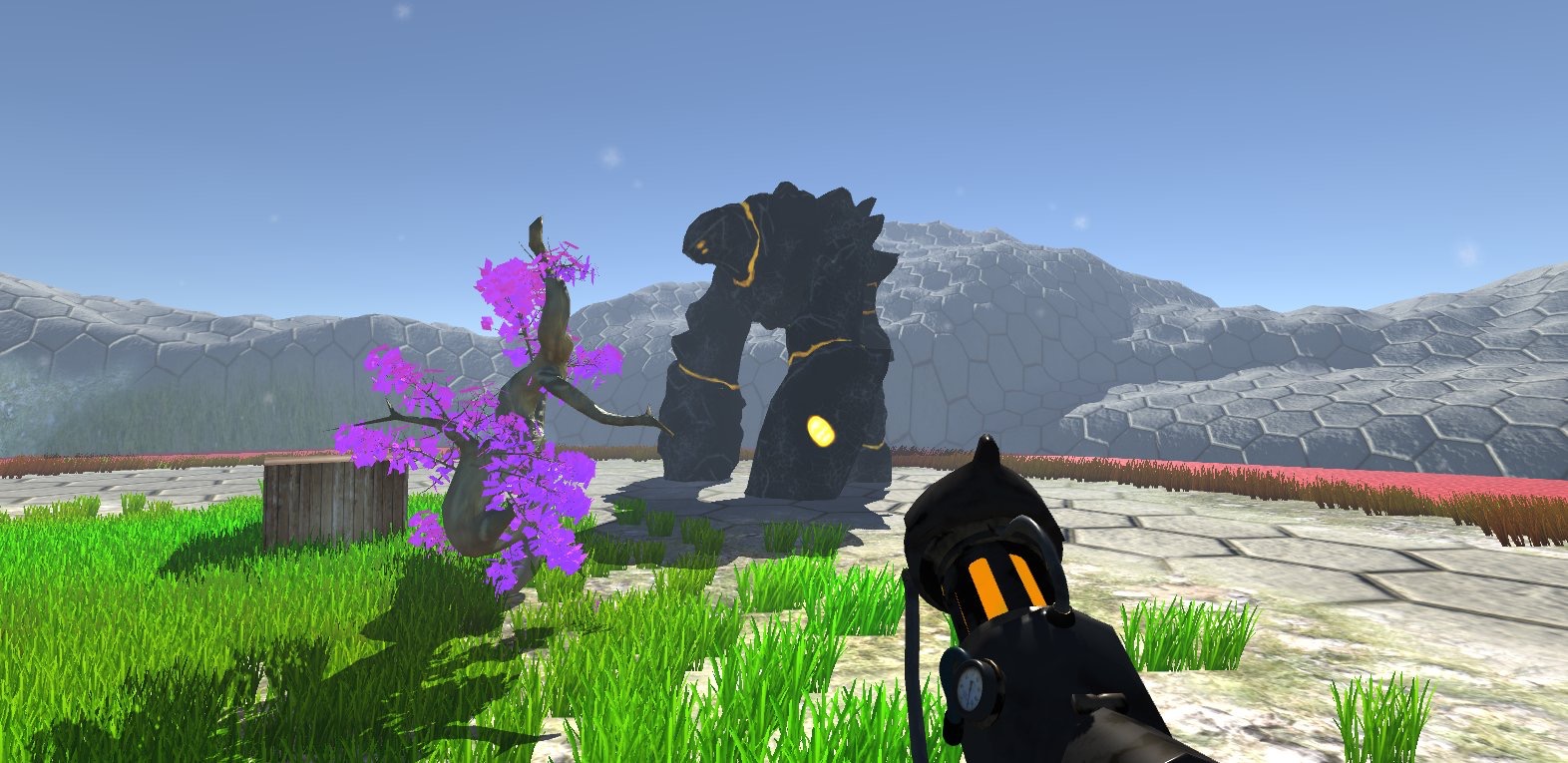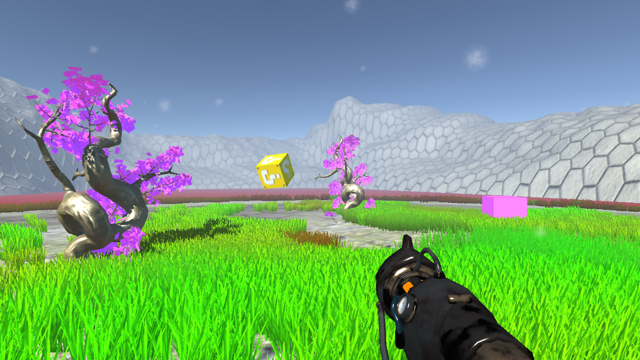 also, I specialize in low-poly models, and the screenshots above are all taken from the game running on my phone :)