Hey everyone.
So, level 3 is in the game, at last. The thing I've found with Unity3D is that you're kind of better off getting one working scene in place and doing all your prototyping in that so I've held off adding another level / scene to the game until now.

Opening fly through of level 3
I don't really plan levels too much as such, I normally have a core concept I want to use and plan around that. For the 3rd level it was having mist on the floor as I thought it would be cool to have baddies just appear out of the floor hidden by that mist.
The most obvious place for mist is a graveyard, and after the bright sunny second level I wanted to go darker, but not full on night time, so I figured overcast / setting sun and it expanded out from there to a junk yard.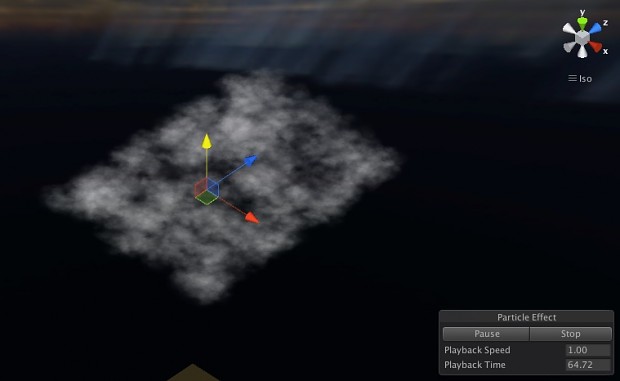 The mist particle emitter
It took a little while to get the mist just right, I had to set up 4 collision planes around it to keep it in place and stop the particles escaping from the play world.
I've always wanted environmental kills in the game, they're just cool aren't they, tricking a baddie into doing something dumb to kill them, and with it being set in a junk yard there was one obvious thing...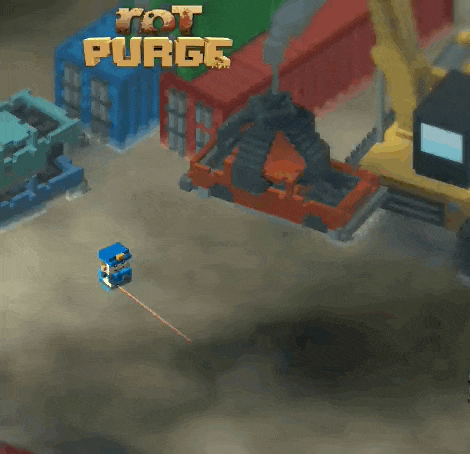 Zombies go splat
Pretty straight forward to add, it was just a case of tweaking it to feel like it was a real heavy object in the world, rather than a mesh moving up and down. The sound effects really sell it, I can't recommend enough to any other devs to add sounds as you go, as soon as you add a new element give it sounds, don't wait until the end to do a final sound pass.
One last thing to finish off with, every game that has a gun has to, by law, have...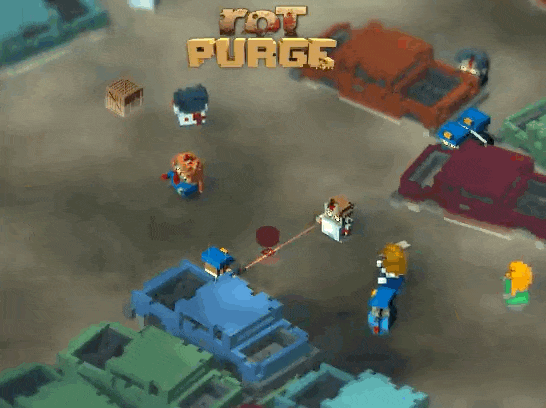 ...Exploding red barrels.
These actually took most of a day to get right ( The entire level took 5 days, so it's quite a chunk ) as I wanted the destroyed barrel to fly through the air leaving a smoke trail, also I use a wind zone to move the mist out of the way. Really visual elements like this always take a while, it's a case of playing with them until you get the pay off you'd like to see yourself when playing a game balanced against performance.
If you've enjoyed these words and pictures then please give us some voting love over at Greenlight thanks.