As the summary says this week we've been busy with other school subjects so working on the game has had to take a backseat for the time being. We can't show any concrete progress on the game, as the activities we set out to do are either unfinished or things we'd rather keep hidden for the time being, but I can say that we're working on the implementation of a new power in addition to the two already implemented, one of which I will actually show today! I'd show the second one but we didn't manage to get a good video and there are some visual glitches we need to sort out for that.
So here I present the Shadow Dagger. Let it be known that none of these assets are final. I would call your attention to the light level in the upper left corner, notice that it's full. This is because the player is standing in the light of the lamp.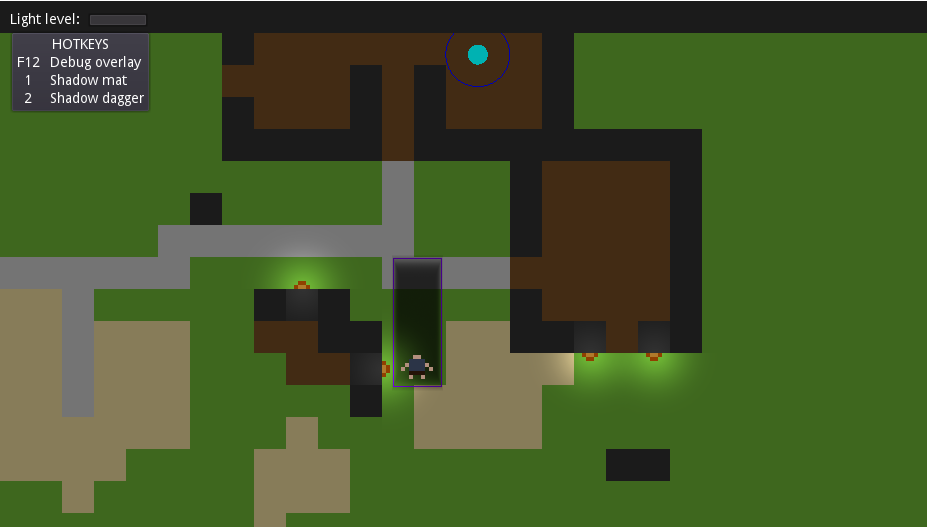 In this second image here the player is also within the light of a lamp, but by using shadow dagger, the light level is 0, meaning that the player is all but invisible to enemies while within that line of shadows. Range will, of course, be adjusted as balance is discussed and the like, but for now, we have this.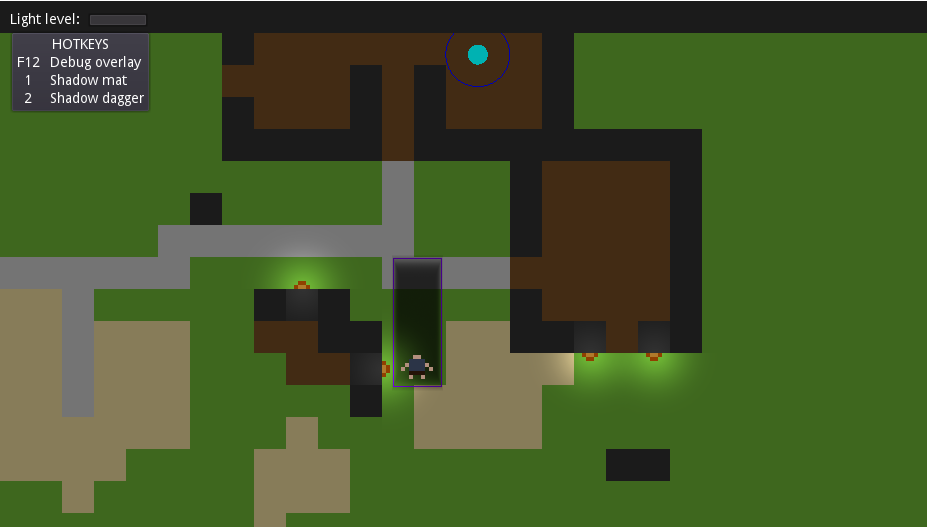 We hope this slow week doesn't put you off from our game, we are hoping to pick up the pace in the coming days, but for now I'll leave our twitter here for those who intend to follow us and I'll see you all next time!
-Francisco Fonseca