Greetings and salutations!
This week's screenshot shows a still from the second scene of the level-five cutscene: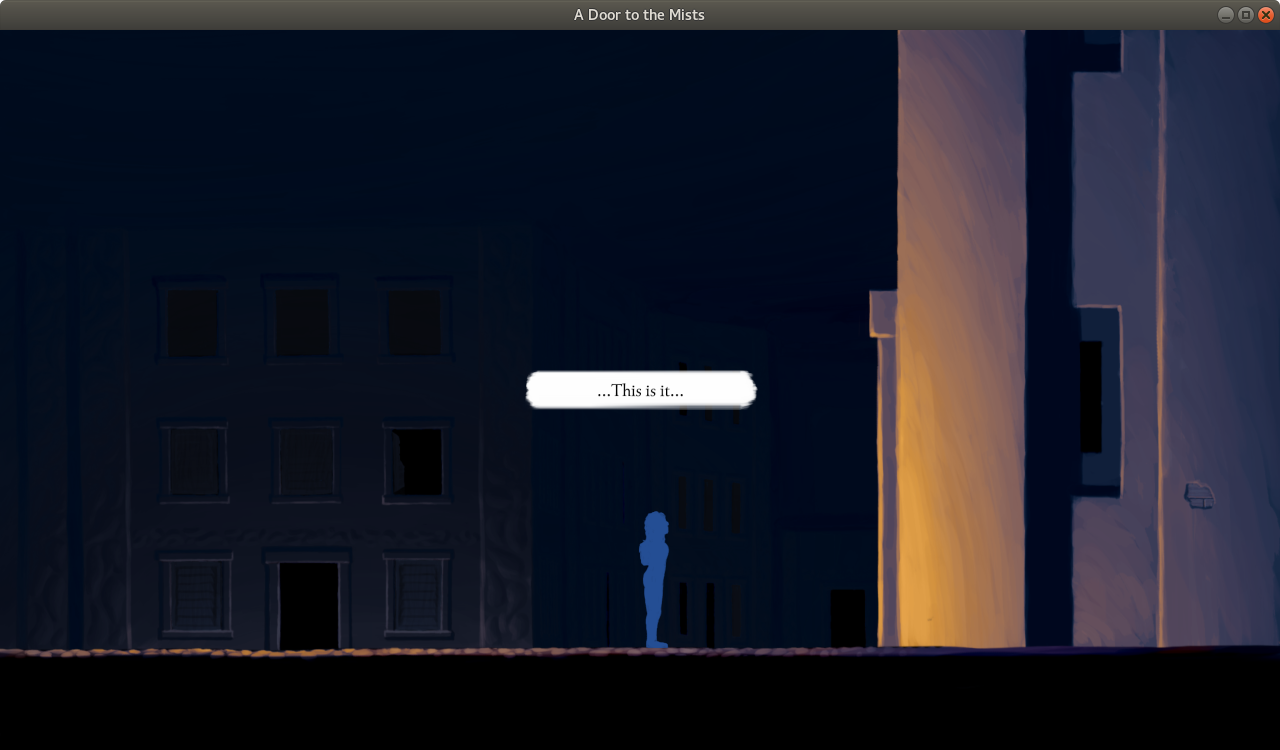 Due to some personal issues, the week just past was a very short one for me, I fear. Still, some things did get done:
To start with, you may recall that last week I reported that I had begun work on level five's intro cutscene. Specifically, I believe that I had started in on the backdrop to its second scene. In the week just past, then, I completed that backdrop.
In addition, I painted a set of figures depicting our protagonist's action within the scene. I also wrote the single line of narration that appears with that action.
Moving away from painting, I set about creating the cutscene itself, and implementing its second scene. This is largely done, I believe: it lacks sound and music, and I may adjust the characters' positions if called for, but the scene plays out as intended.
Here then is a look at the result:
And finally, I made a start on producing elements for use in the first scene. This is very much a work-in-progress, I believe, with much to be done!
That then is all for this week--stay well, and thank you for reading! ^_^