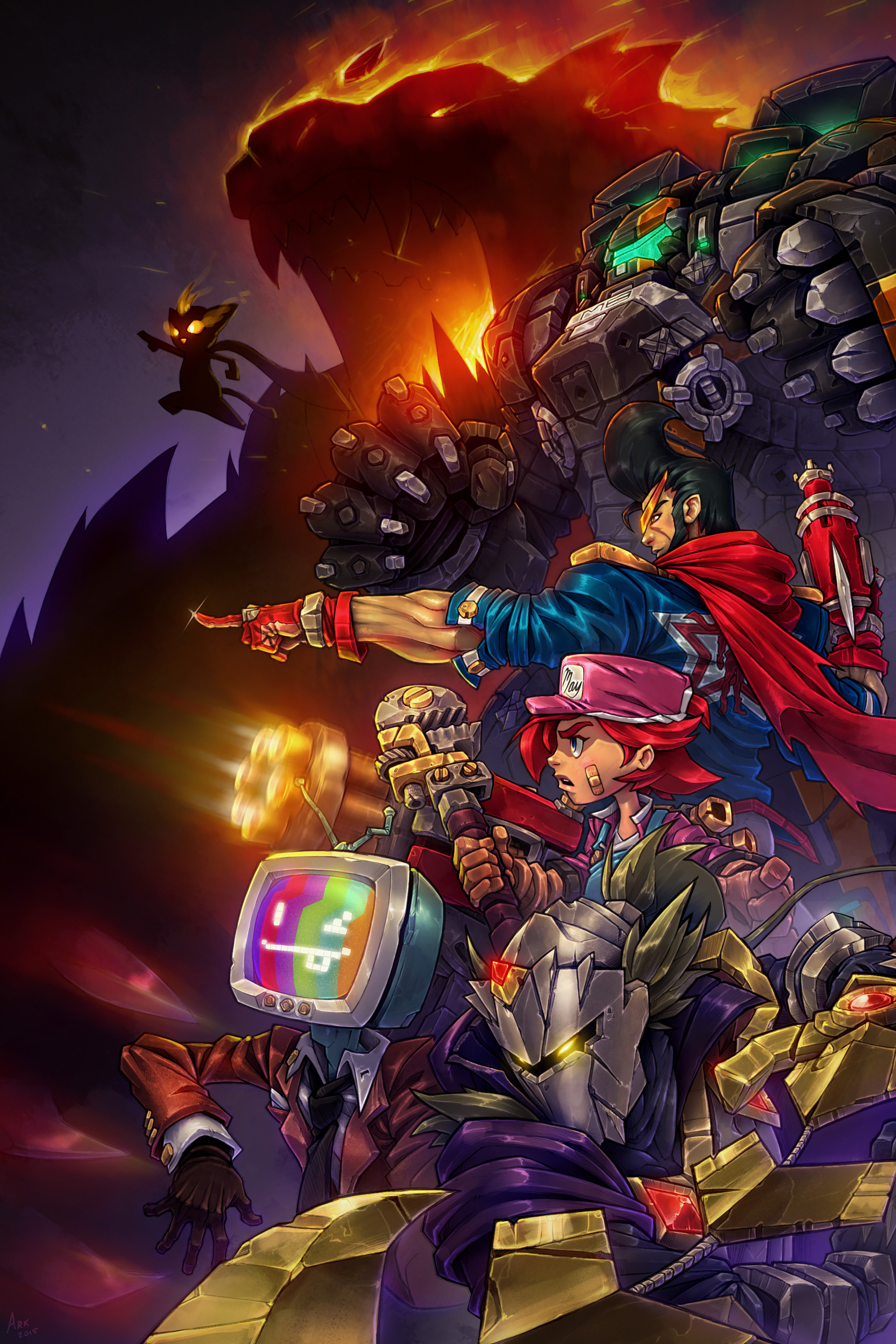 At its core, Dimensions VS is an Arena Platformer Fighter for the PC in the vein of Smash Bros or Rivals of Aether - 2 or more players sit down and try to knock each other off the platforms to be crowned the winner. Our main difference is that we plan on having many different modes you wouldn't traditionally see in the Genre.

The idea for Dimensions was first conceived back around mid 2015, but only in the past couple of months have we started full production. This is our first major title under the name Salty Monster Studio - however we have industry experienced team members and mentors guiding us through this whole process.

So why did we choose to make this game? To put it simply, we decided to make the game we would like to play.

Originally, our pitch involved having Parody based characters with obviously parodied names (Ala Drawn Together), but over time the characters have evolved and grown into their own, with many influences still evident in their gameplay and visuals.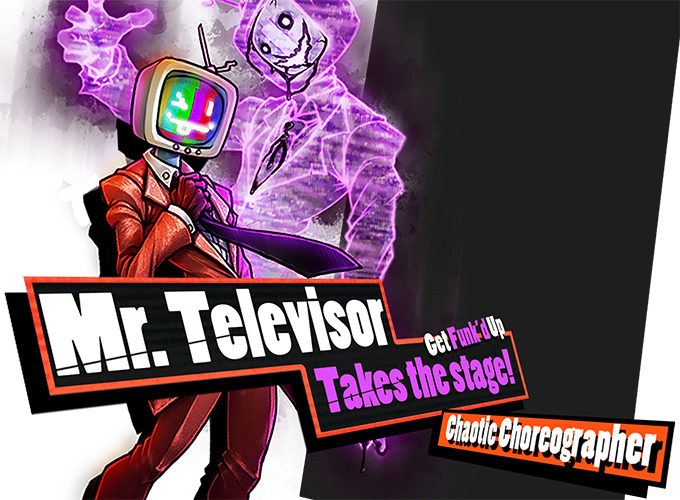 Mr. Televisor is the host of this magnificent charade - using his powers over mixed media, Televisor has ripped characters out of their respective universes for his own amusement. But what dark secrets does this funky boogyman harbor...?
Trivia - His design was inspired by Slenderman, Daft Punk, and Stamper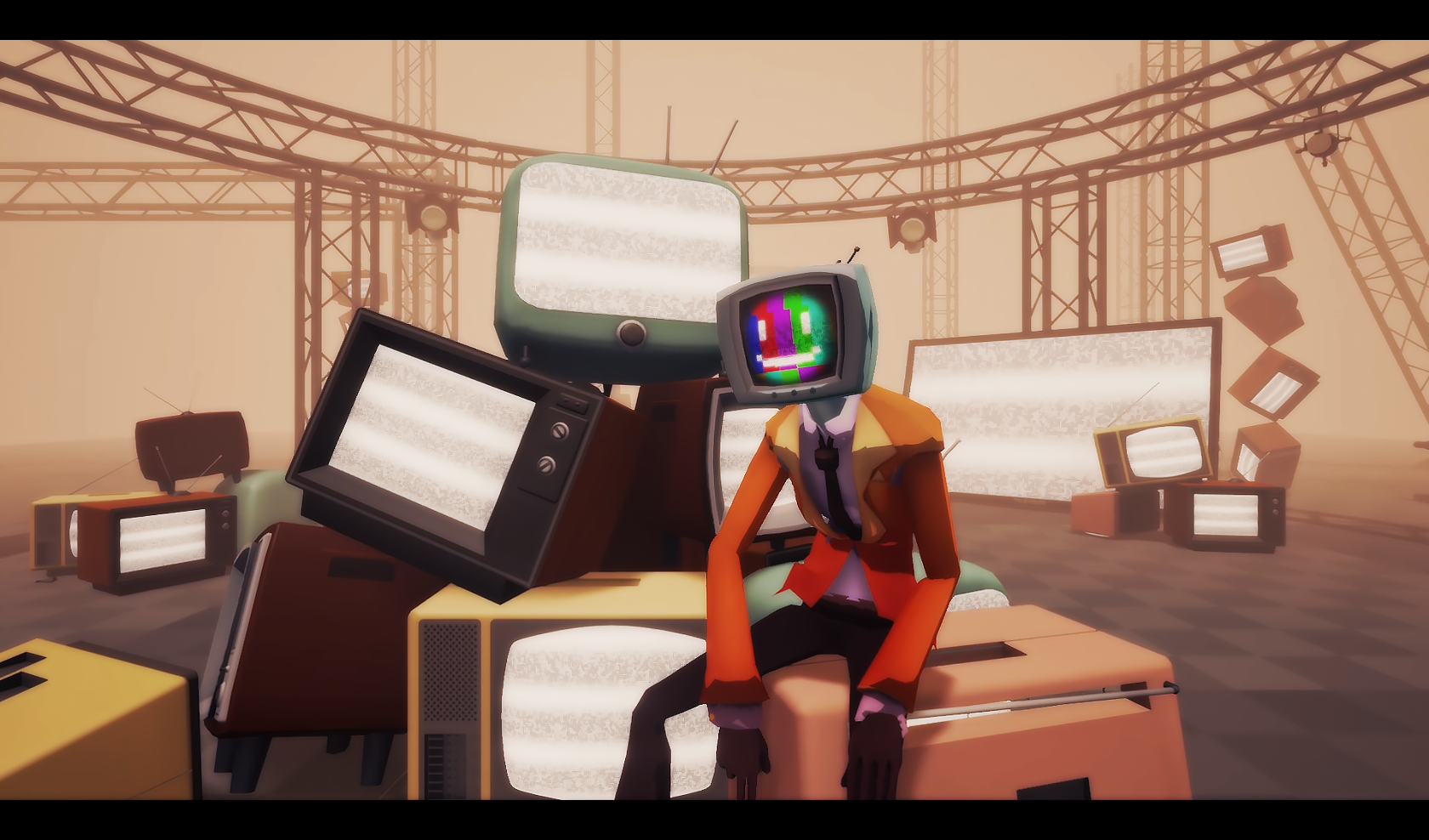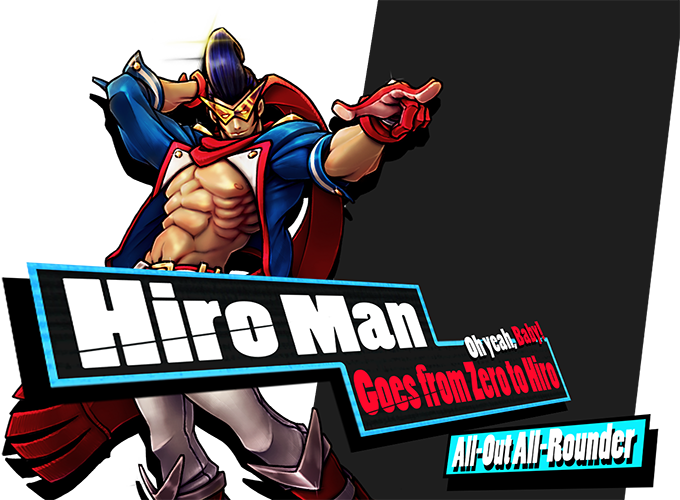 Hiroki Watanabe is the best dude ever. Seriously. Hes an international idol, crime fighting, F1 racing, lady charming force of goodness, baby. His innate ability to take down enemies in a single blow has earnt him the moniker 'One Hit Hiro', which also refers to his short lived music career. Ripped from his TV series by Televisor, he strives to put an end to this cruel game.
Trivia - Hiro takes design cues from Space Dandy, Speed Racer, and a certain Captain of the avian variety.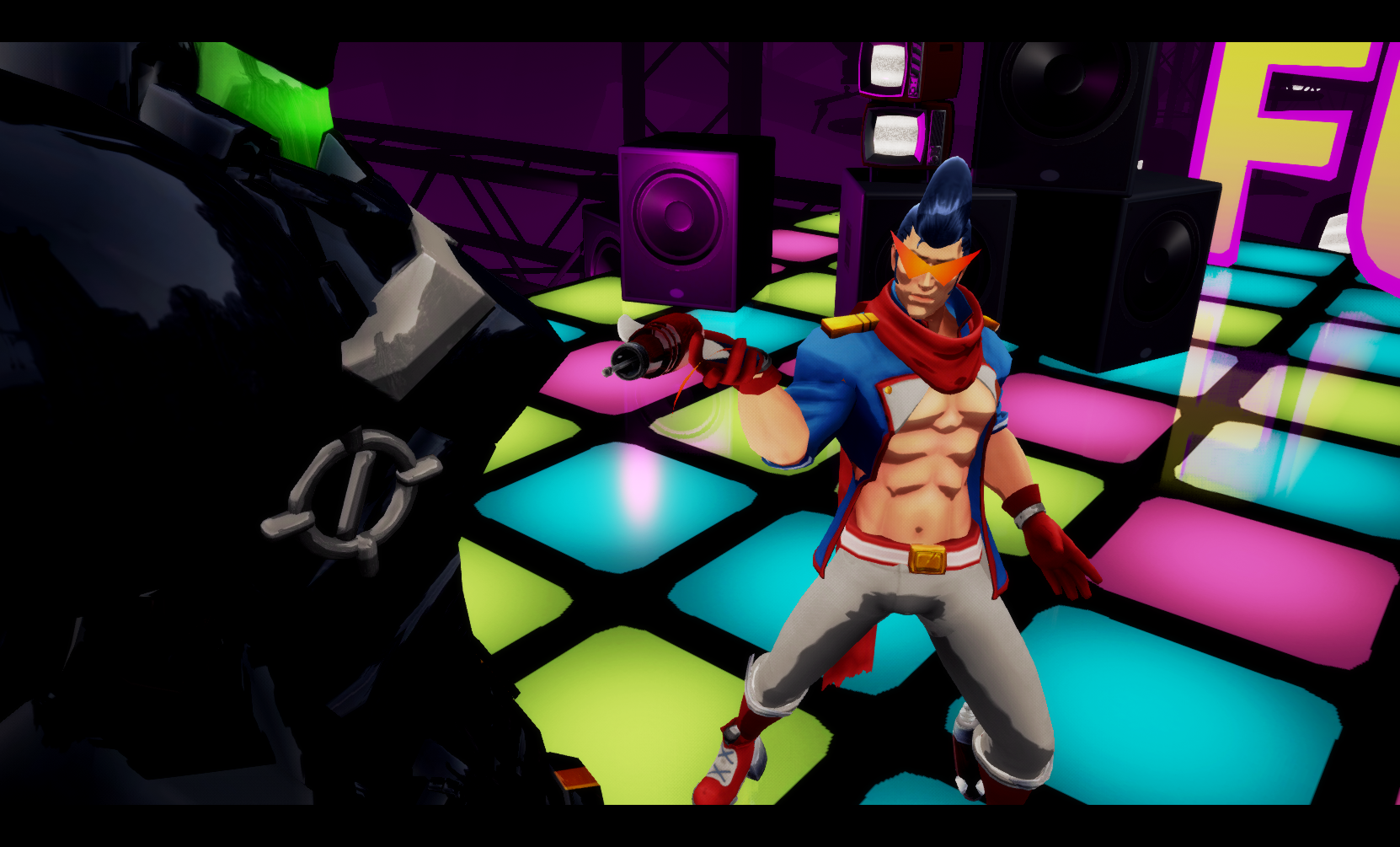 So what is it that sets our game apart from every other Arena Platformer on the market?
For starters we're building Dimensions in the Unreal Engine, which we are all experienced in at this point. It's visually powerful and it works well for us, so as a result we'll have a aesthetically pleasing 3D game which is something we feel hasn't been properly executed within an arena-fighter context.

We're really setting out to experiment with atypical game modes for Smashlikes - aside from the core fighter framework, Capture the Flag and Basketbrawl (Inspired by the Smashketball custom mode) are going to be our main priorities. We have many other ideas for game modes in the future, even considering things such as a MOBA mode and Team vs Tank.

Gameplaywise, creating a game that can be picked up and enjoyed by anyone is one of our biggest design philosophies. A feeling which we're striving hard to replicate is the sense of scalabilty - we love the tense super competitive 1v1s, and the chaotic 8 man battles in this genre.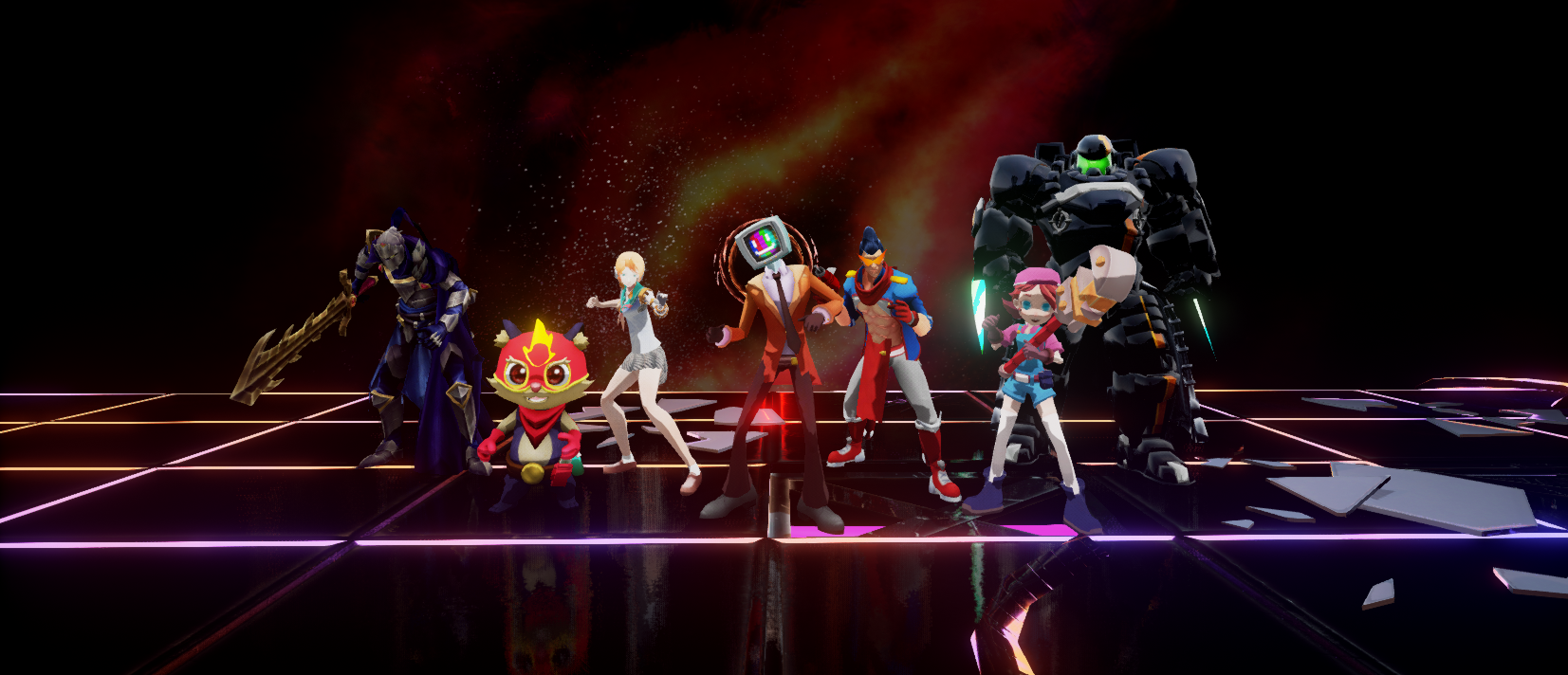 As of this post, we have 7 fully modeled, textured and rigged characters (some including full alt skins), several unannounced guest personalities confirmed, and 2 of our own characters completed with their full movesets in-engine.




Salty Monster Studio is a 5 man indie team based in Melbourne, Australia.

In no particular order...

The Core Team

Bryan Duffy - Lead Designer, Artist, Animation
Richard Catoto - Lead Producer, Artist, Animation, Voice Actor
Nathan Sola - Technical Artist, Effects Artist, Additional Art
Justin Kiesskalt - Programming Lead
Jason Butterfield - Programmer #2 (These guys are important)

Helpers and Contractees

Perry Zielonka - Promotional Artist, Additional Art
Zane Henderson - Additional Code, Backup Jason
Ash Wayling - Voice Actor

OUR FACEBOOK : Facebook.com


OUR SKETCHFAB : https:/sketchfab.com/infectedfury/collections/dimensions-vs