A Shadow From Beyond is a rouguelike-ish game where the player must explore a randomly generated neighborhood full of randomized puzzle events, un-summoning avatars of dark beings.
It is now available for download on Windows below and from the downloads section.

The Mac version will be available soon.
UPDATE - And here it is!

This game was made in one month as part of a project to make a number of games this year, each with a one month development cycle from concept to completion.
I did not make this game alone, it would not have been possible without:
Anshul Goyal, Sean Noonan, Scott Morin, and David Baron.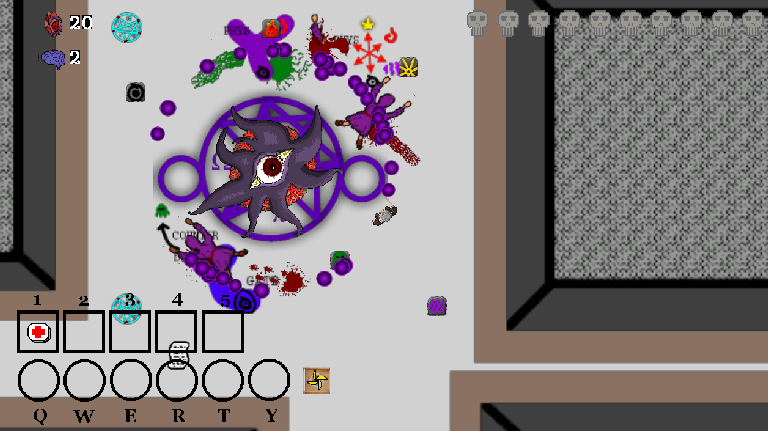 I hope you enjoy it :)