Hello everyone!
This week was rather introspective for us. After being confronted with our lack of results lately, we've been endeavouring to pick the pace back up, and it is my pleasure to tell you all that thing are in motion right now. Not only do we have our programmer working on enemy AI, I have been working on the layout of the second level while also working on many management related things, and our artist has been working on the highlight of this devblog.
I would like to take a moment to present the revised art style, made simpler to speed the development process along. We decided to take a more legend of zelda-like and cutesy approach to the art style as I'm sure you'll notice.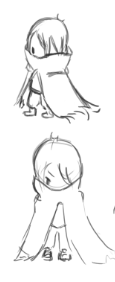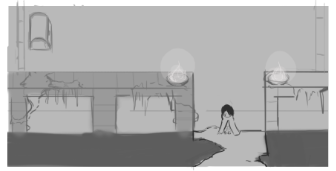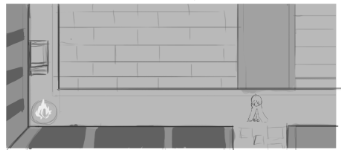 It is a rather drastic change from the art style we were considering at first, but we believe this change is for the best, not only because it'll help lighten the tone of the game and prevent it from being too grim for our liking visually, but also because it'll be simpler for us to implement it.
I believe that is all for now, be sure to follow us on twitter at Twitter.com and I hope all of you have a great night!
-Francisco Fonseca