Hi everyone,
Here is the latest updates as we continue to work on A Quiver of Crows. We are finished with the gameplay aspects of the game – all 26 stages are done. We are now working on the details of the game that make it more polished such as achievements, sound, music, Steam controller, etc.
Developer Let's Play Preview #7
Here we show off the Japanese localization, the settings menu, and speed run through a stage.
New monsters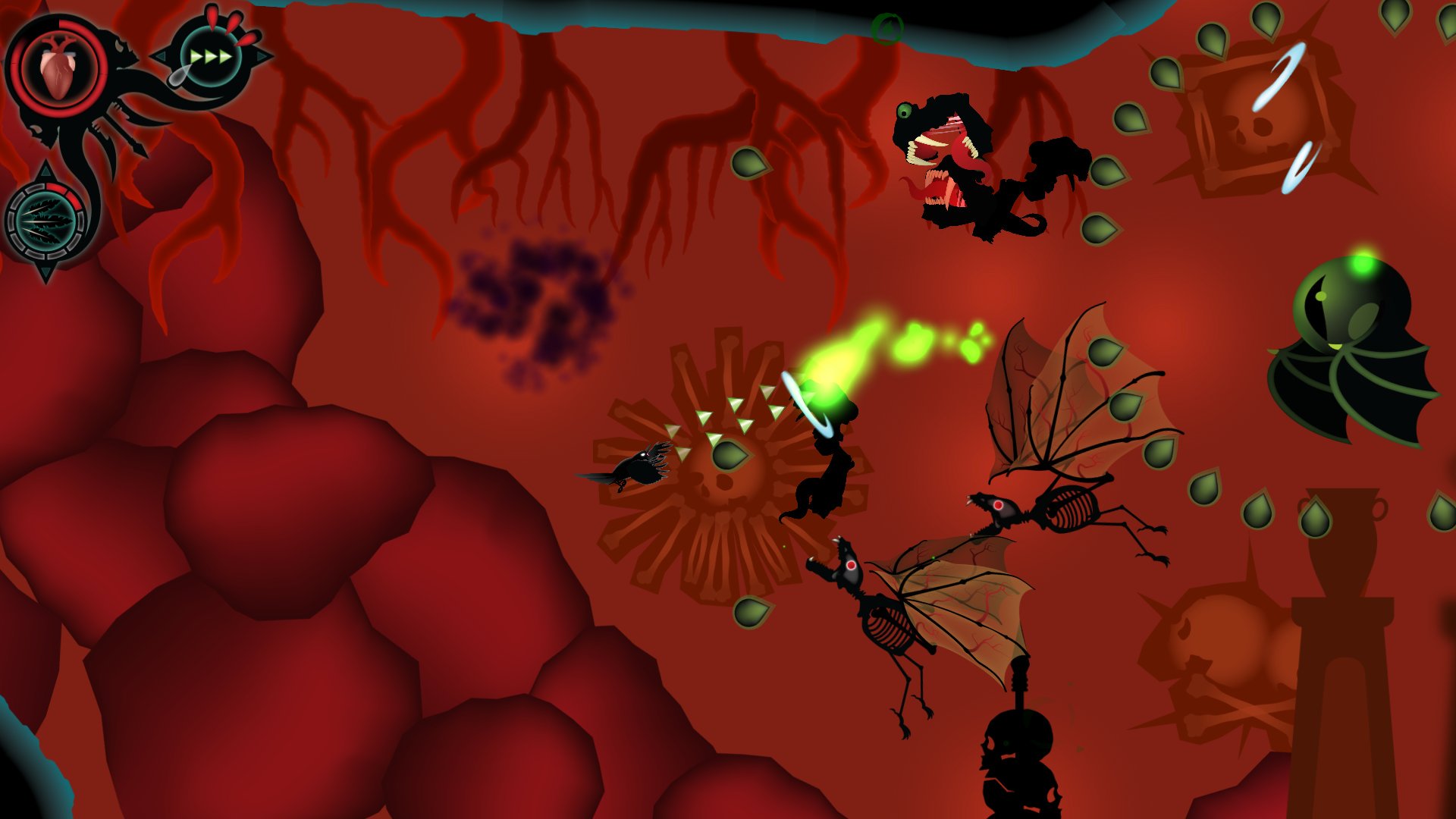 Evil Eye Winged Creatures – There are currently three variations of these winged evil eye monsters in game. Their inclusion gives the game a very old-school shmup-y feel of bullet hell dodging.
Chained monster – no screenshot of this monster yet. They are like vicious chained guard dogs.
Settings Menu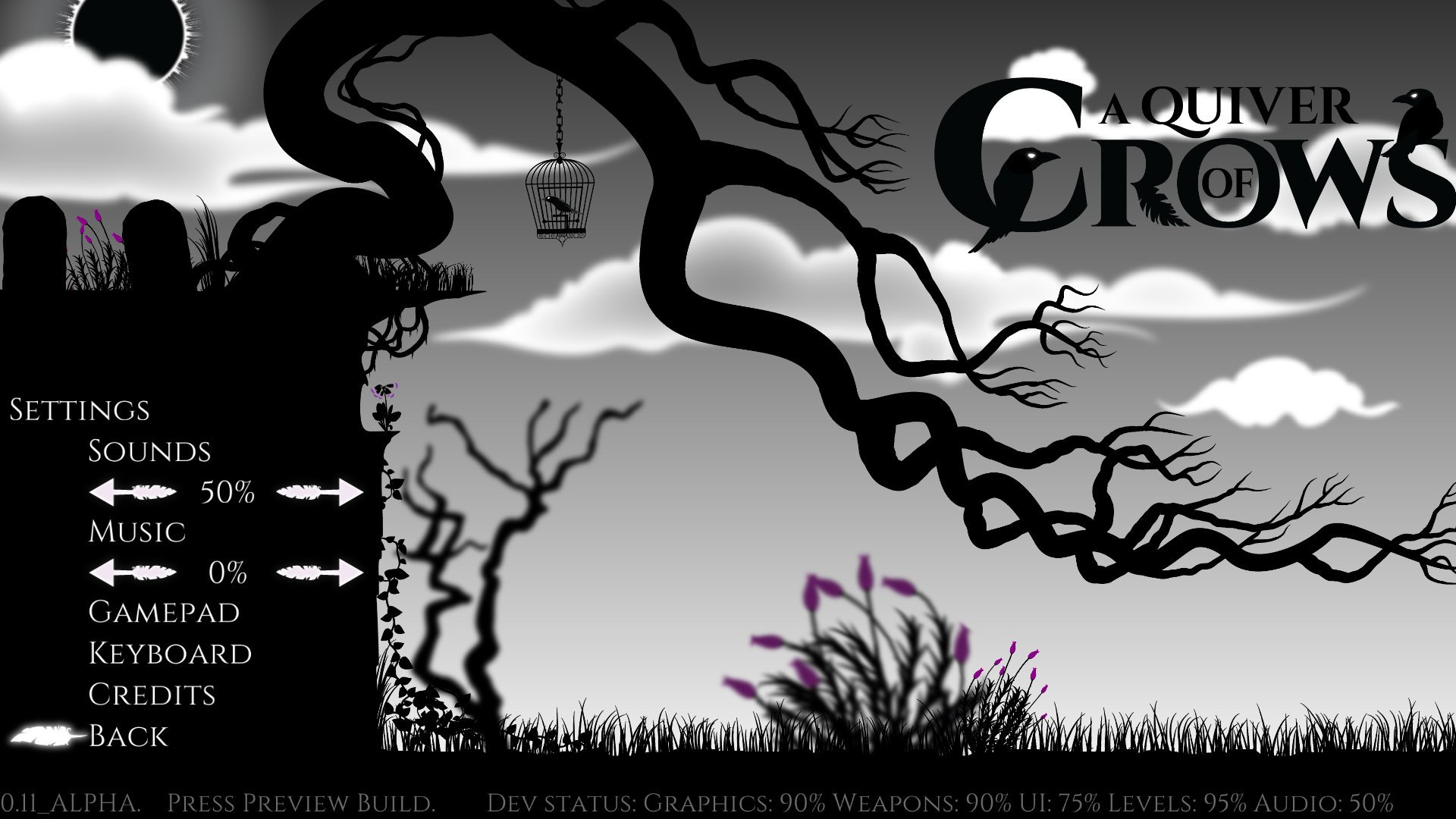 Want to play the game in windowed mode, without music, and with half the sound volume? Now you can! Controller customization is also available.
Localization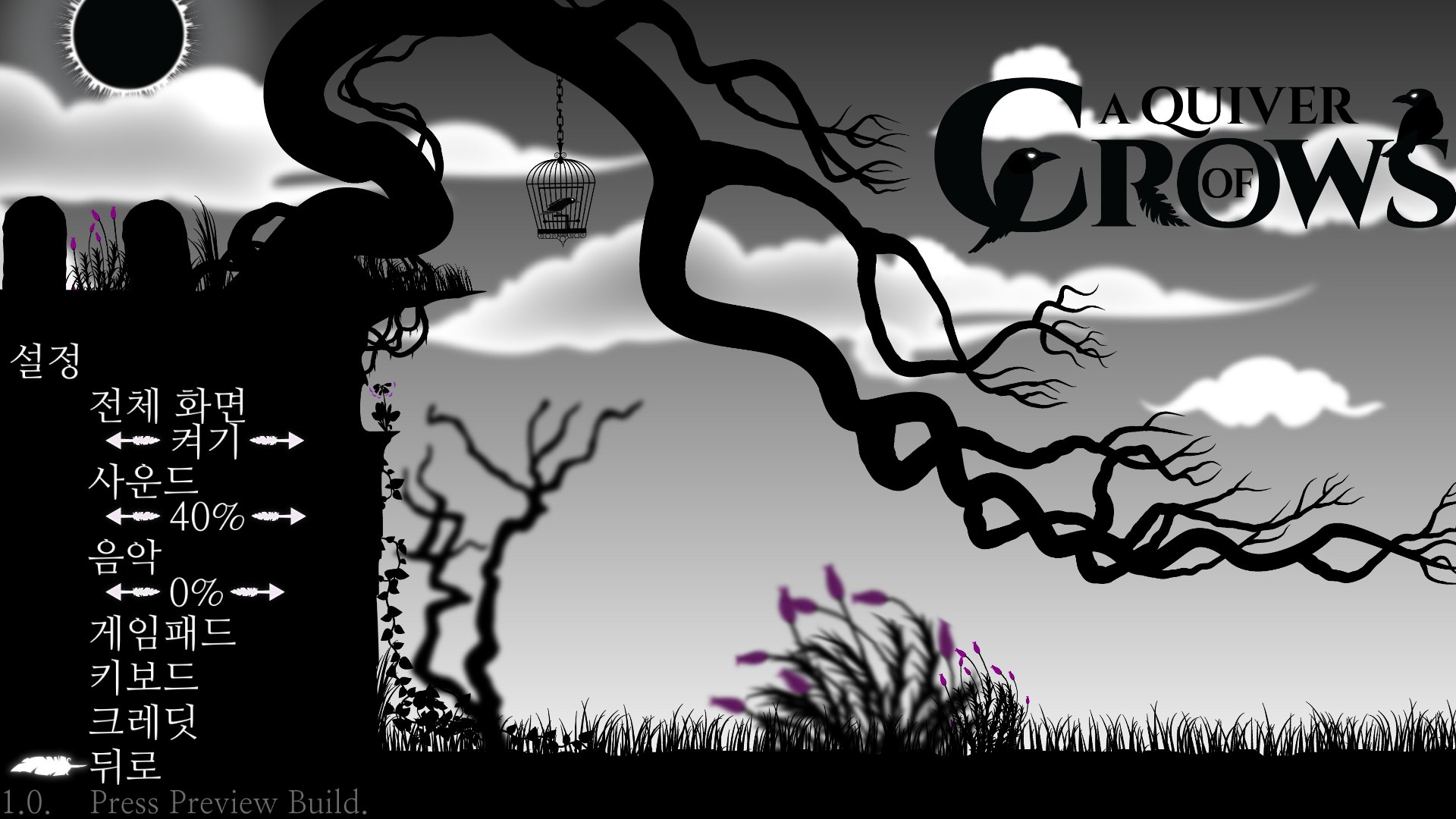 The game will be localized to Korean, Japanese, Russian, Portuguese, Spanish, and French.
Thank you for reading! If you like what you see, please wishlist us on our Steam Page.
~Alice @busyrobot