Greetings and salutations!
This week's screenshots show work-in-progress on the aesthetics of the game, specifically in the player-light shader (for now):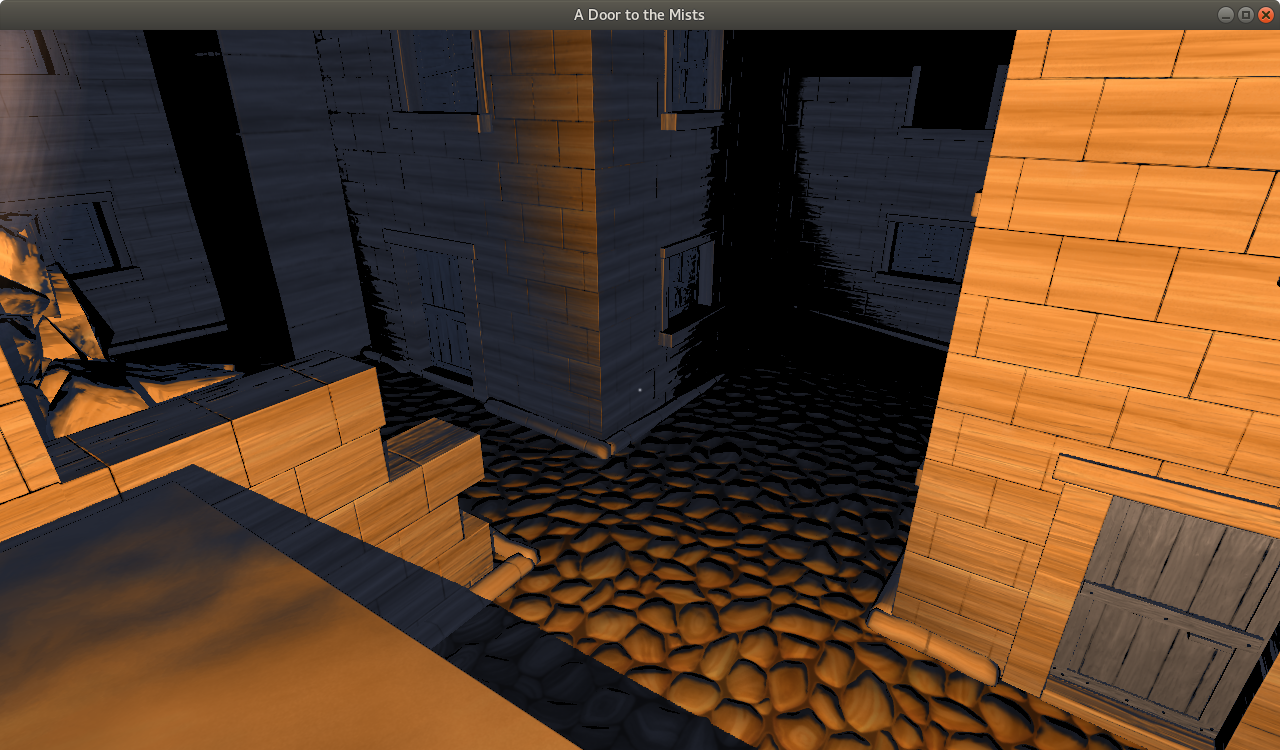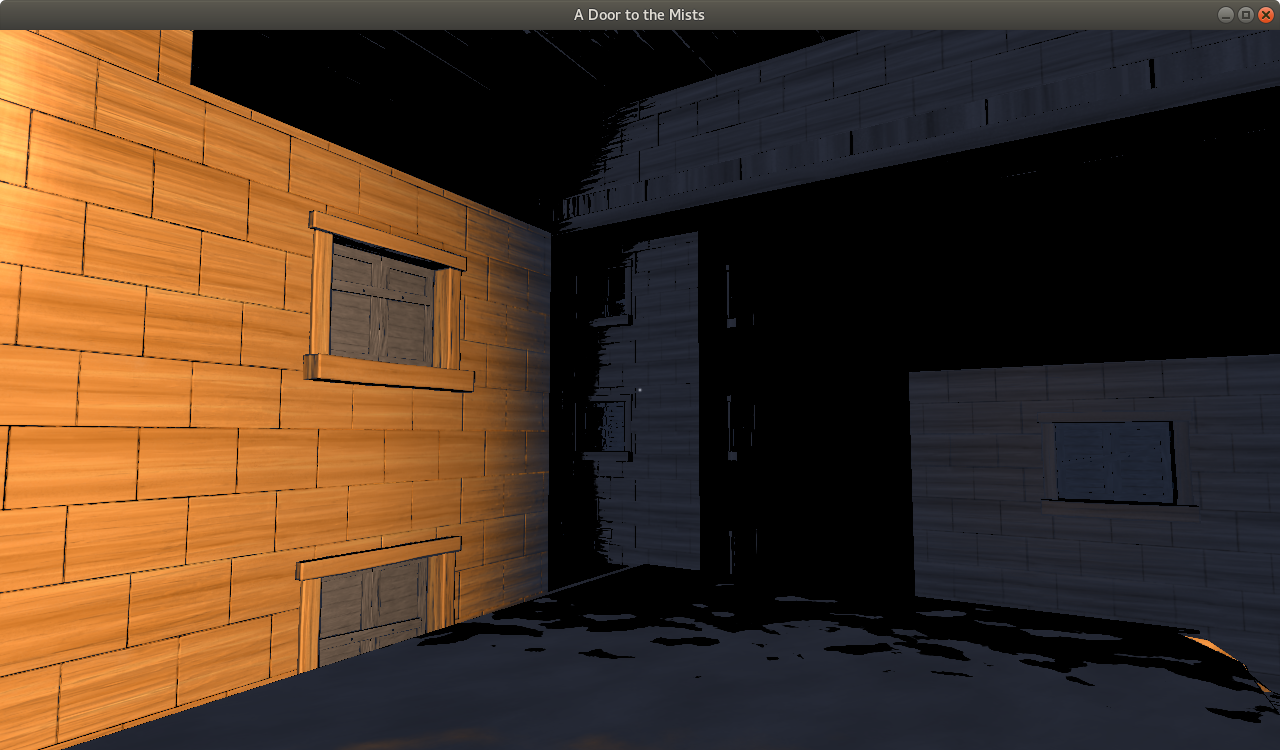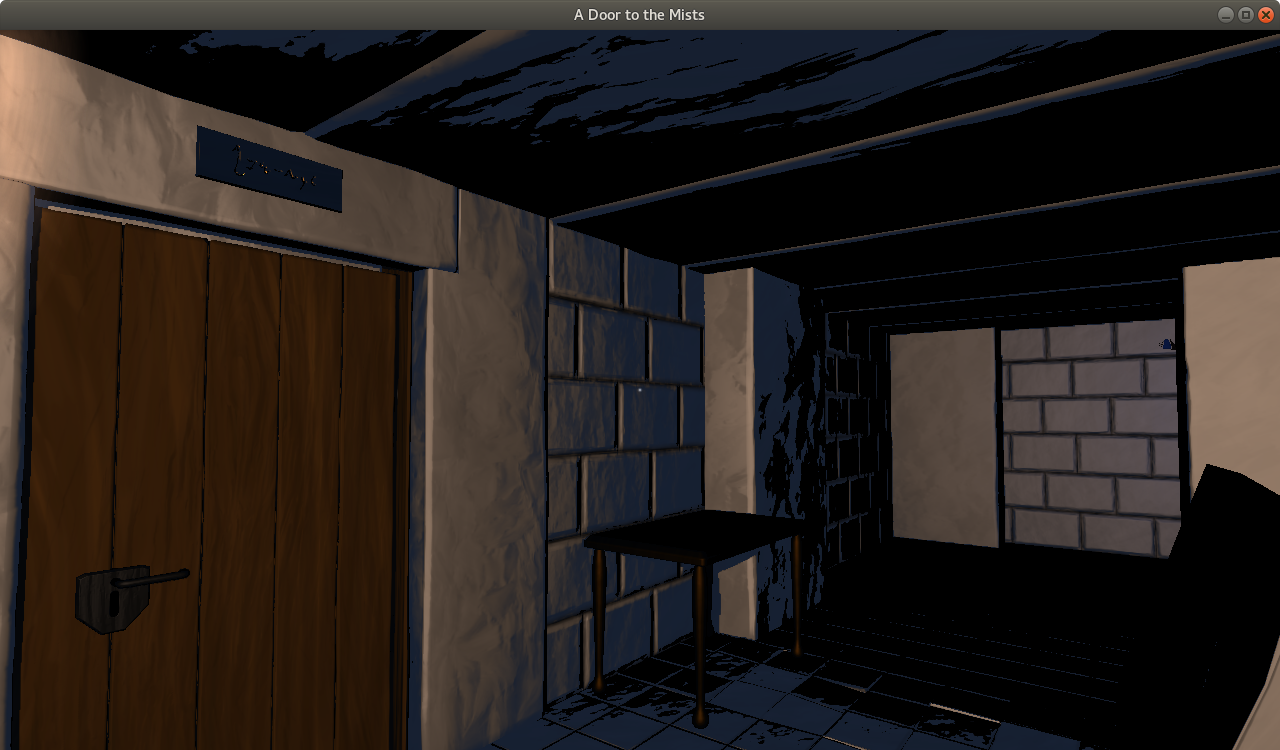 This aesthetic reworking was the main focus of my work in the week just past, with only a few other things done besides:
As I believe that I've mentioned previously, my aesthetic goal for A Door to the Mists has long been "somewhat painted"; I've wanted to create a look reminiscent of fantasy paintings of old.
However, I fear that I haven't been reaching that goal.
While there are elements that look nicely painterly--or so I feel--there's much that doesn't. And since it doesn't look all that stylised, I fear that it simply looks like a poor attempt at realism.
So in the week just past, spurred by a recent bit of feedback on the look of the game, I started exploring changes to the game's aesthetics.
What's shown above, then, is my current partial-candidate for a new aesthetic, at least as concerns the areas covered by the player's lantern-light. (The intention being to move on to altering the sunlit shaders once I'm happy enough with the lantern-lit shaders.)
This is a pretty big change, and I'd very much appreciate critique on the look thus far!
In the meanwhile, development continues on the aesthetic. Indeed, it's currently in a bit of an in-between state, with experimental changes half-made. The result is... a little neon-soaked: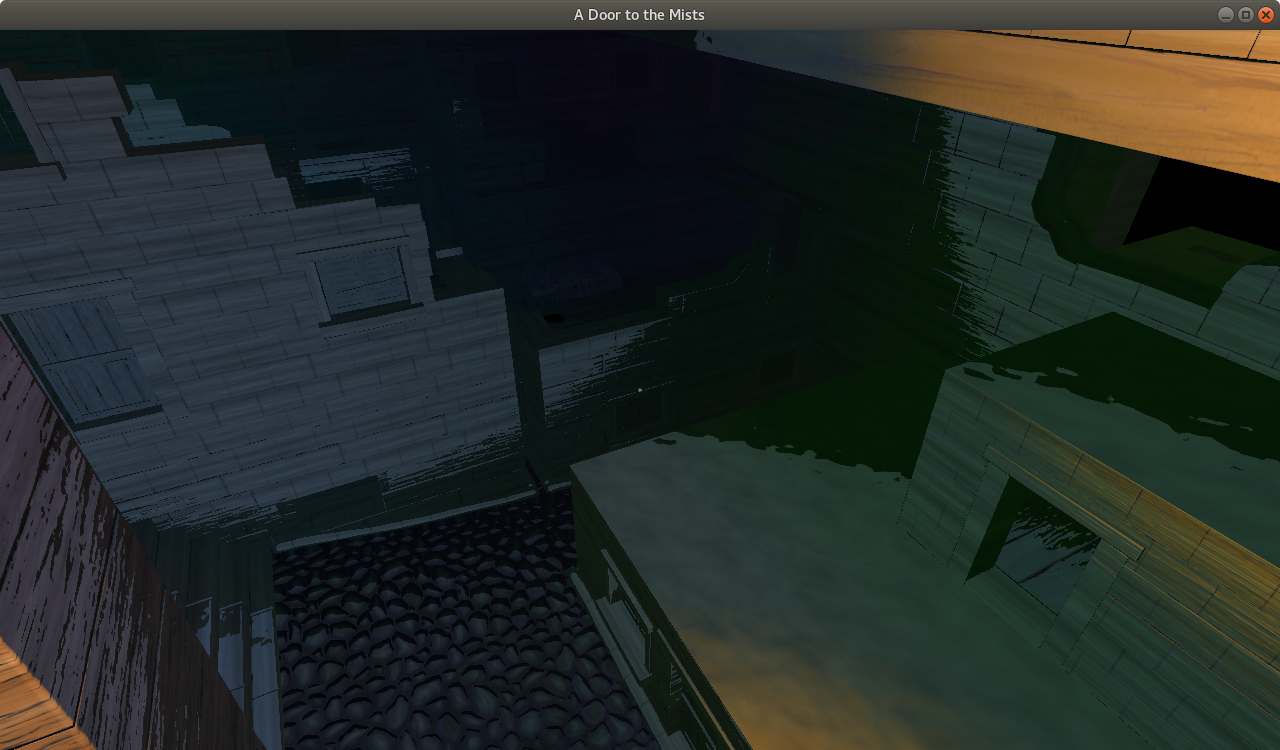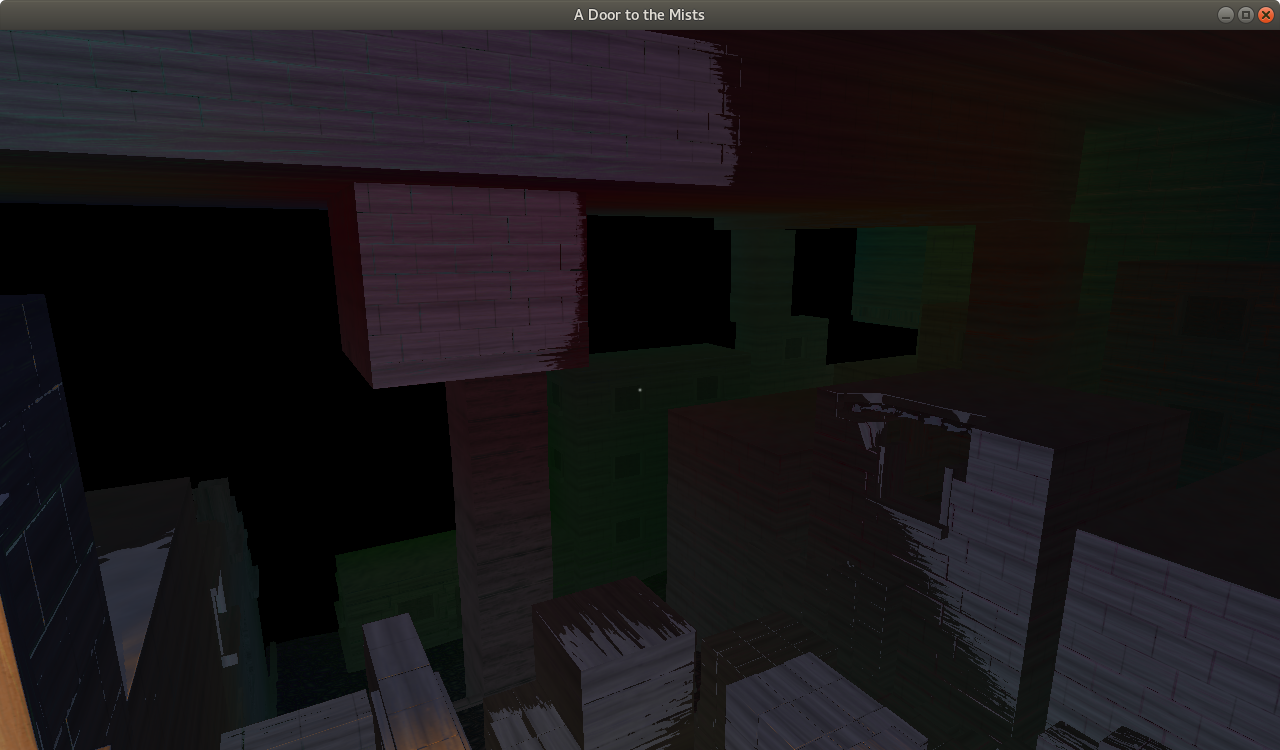 (Don't worry--I don't intend such bright background colours in the final version!)
Other than the above, I worked a bit on leather-textures (both colour and normal-map, if I recall correctly) for use in level four; made the prologue pyramid a little shinier, and thus hopefully a little less plasticky; and made some adjustments to the vertical positioning of the player's lantern-light.
That then is all for this week--stay well, and thank you for reading! ^_^