[INTRODUCTION]
Good Evening, the name is Daye Williams & here premiering our 1st project with the working title "PROJECT 88x".
Project 88x is a Turn Based RPG with powerful Science Fantasy themes taking place in the cosmos. The Story begins with a crew of friends finding themselves in a Star Realm known as Luminiare. Join Gordy, Isa & friends, as they explore a vast plane in the stars, as they encounter bizarre creatures & supernatural beings. Feel to the brim with surreal & comical adventures, mind-bending & trippy narrative as these young explorers search the cosmos for wonders & mysteries of the unknown.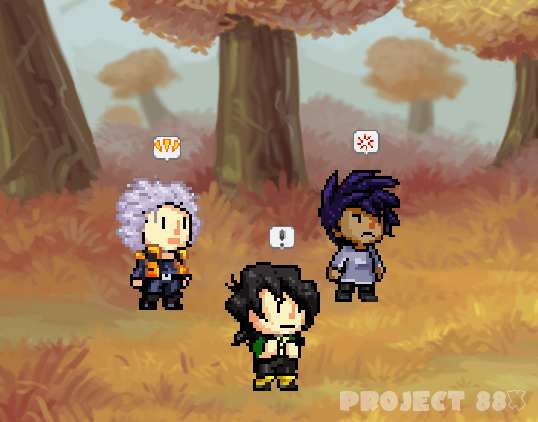 The World & Narrative is deeply inspired by favorite Space/Fantasy anime of the 90s, as well as the strange & uncanny works of Akira Toriyama, yet with moments & arcs of powerful substance exploring vast ideologies of Spirituality, Hermetica, Suffering & the context of a Soul. Incredibly shaped by Spirit Science, Science Fantasy, Retrofuturism & Metaphyiscal.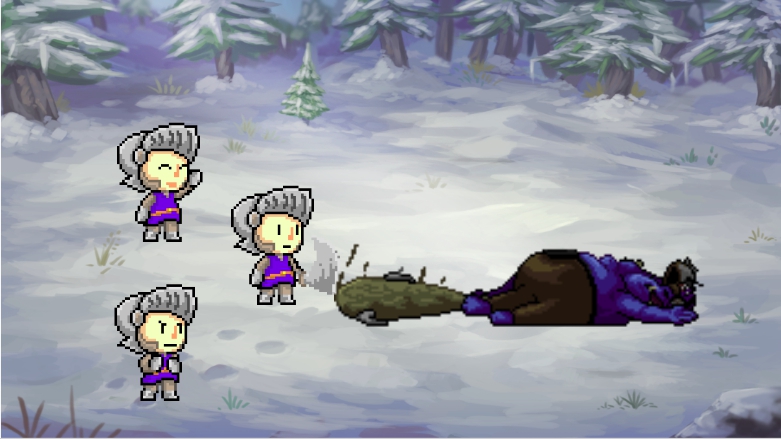 A major goal of Project88x is to go beyond using cliche RPG story tropes, still using conventional techniques yet embracing more stranger & surreal themes. A major aim is approach pragmatic choices with more personal Interactivity. To shape the progression & engagement with vivid style & *powerful lore.

Ever had that feeling of the something amazing being out there in the Unknown? Something majestic? Looking up at the night sky, with this overwhelming sense of urgency calling to you? The Narrative/Themes for Project88x is *incredibly motivated & shaped by the adventurous Midnight hours. My fascination of staying up late & the random activities we get into (I blame the insufferable insomnia). The direction of the project aims a capture young teenagers who want to live pressure & anxiety behind, just to run all night.

[MAJOR INFLUENCES]
Star Ocean 2nd Story
Phantasy Star 4
Breath of Fire 4
Earthbound/Mother

[MAJOR STORY THEMES]
Wanderlust: When I was a kid the thing I looked for to most was the randomness of my friends & I. As an adult I realized most of my anxiety (& maybe a lot of you) comes from being constrained & unable to relinquish myself from the routine that is adulthood. I take pleasure in the randomness of leaving at any given time.

Midnight: I Have an obsession with Midnight/After Midnight & all of the wondrous/dangerous encounters that may lie ahead.

Spirituality: The Soul is a very complex theory eh? Deeper & deeper to find what you may not like. (Stopping now before the pseudo-intelletual rambling kicks in). From the expansive sense of Suffering to that undying sense of urgency, I want to explore the desire to explore the unknown & expose that feeling of leaving things behind to adventure to something new.


More to come soon, stay tuned doods. Working on Concept Art, the Map/Environment & of course a good ol fashioned teaser. Thanks for read & hope this on your radar

FOLLOWTwiiter Twitter.com
IndieDB Indiedb.com
Gamejolt Gamejolt.com

[TEAM MEMBERS]
Since working in Game Development, not until now, have I worked with very talented indivduals who have been incredible. Working with them has giving me a newfound sense of patience. Each of them has been spectacular. My major goal was to get them passionate about this project as much as I am, even if its an quarter, still knew that the best of anyone comes from passion (& good money lol). Please follow them & support their art! Mush is finishing an RPG at the moment entitled "Luna Sanctus" & looks amazing! The music is phenomenal!

Mush (MushroomCake28) (Main Programmer/Music Composer) Kamo-studio.itch.io
Scepter (ScpeterDPinoy) (GUI/U.X & SpecialFX Artist) Deviantart.com
Zain (Tirquaz) (Sprite Artist/Animator) Deviantart.com
Jecox (Jecox21) (Tileset/Overworld Artist) Mobile.twitter.com
Kami (QueenKami) (Concept & Promo Artist) Deviantart.com