Our Wanted Raccoon is a 3rd person raccoon simulator with a storyline and an interesting and large game world to explore. Our friendly small team has been working on the game for more than 3 years. And now our game is on its final stage!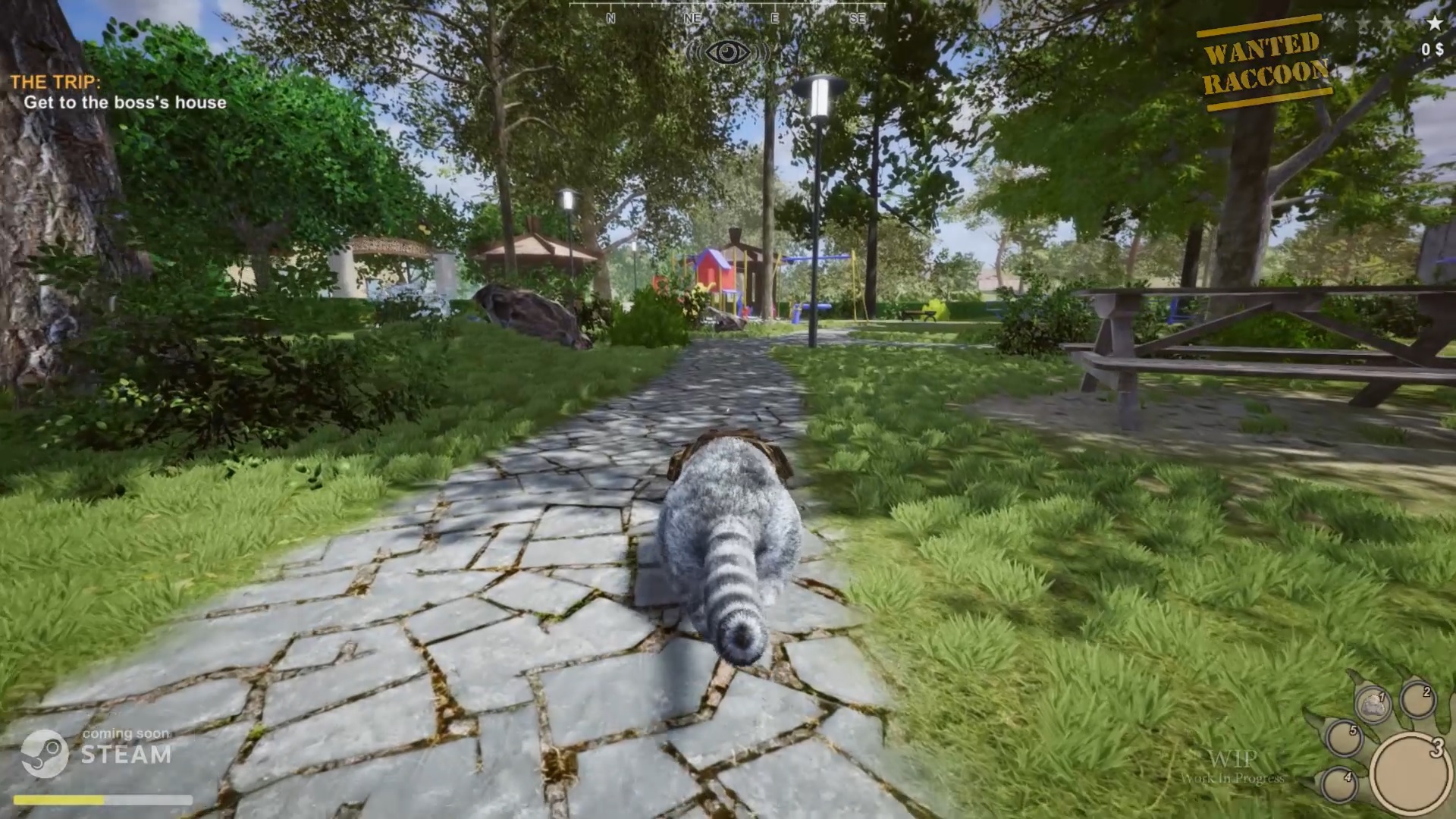 We are planning to release the game to Early Access soon. So that to avoid spoilers, we will not show you the entire gameplay for now.
In the video below you can see a part of the gameplay, where the Raccoon is training to become imperceptible. Our hero has to fight with people, so he needs to gain skills and agility, as well as learn how to use various devices in order to win the fight against his enemies.
The text in the video is in Russian so far, but in the future we`re planning to translate the game into several languages.
The player can use plants to hide. But you should keep in mind that the level of noise emitted by the raccoon will increase too, just like in real life. So, the raccoon might be noticed.
While the raccoon is still in its box, it`s invisible to opponents. Also, he can hide in trash cans, cupboards, drawers and other suitable items 😊

Due to the upcoming release of the game in Early Access add Wanted Raccoon to your Wishlist on Steam:
And we'll be glad to see you on our Discord! Discord.gg