January 5th marks the beginning of what may just be the most significant new world launch in the history of Tribal Hero. Lush new graphics and the introduction of multi-tile structures add a completely new dynamic to city design, and the introduction of background music breathes a fresh and vivid atmosphere into an already-solid game. The changes don't stop at just skin-deep, however! A bevy of gameplay and user interface improvements and fixes have also been introduced, promising to balance and enhance the action.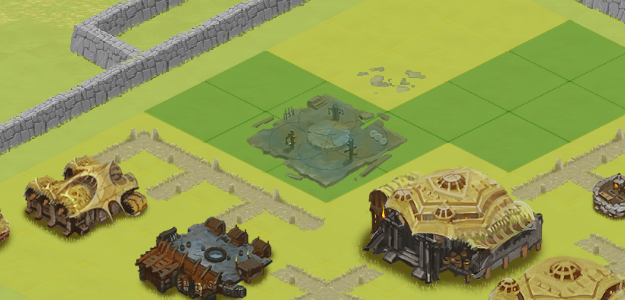 Buildings now range from the familiar single-tile size for structures like foundries, markets, blacksmiths, armories, and towers, on up to the new two-by-two size for unit production buildings, trading posts, and the university, with the Town Center being the only three-by-three structure. IP calculation has been revamped as well, with two-by-two structures getting a 2x multiplier, and the Town Center boasting a whopping 3x.
A selection of expertly composed music by the Tribal Hero community moderation team's very own sebovzeoueb (soundcloud / youtube) now also graces this new world. Expect a variety of distinctly "tribal-feeling" songs defined by various drums, plucked strings, small wind instruments, and chanting vocalizations to occasionally burst forth from the battlefield. Oh, and if you'd rather listen to something more your own tastes or even just enjoy some peace and quiet, there's a convenient bell-shaped toggle button on the minimap.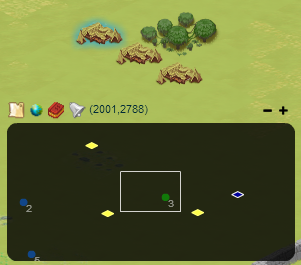 Cosmetics aside, there have been some significant changes in game mechanics. Forests have been revamped to be levelless. Instead of displaying their level, forests on the minimap will now display the number of cities currently harvesting from them, and lumbermills will, when improved, simply increase the number of laborers that can harvest, both in total and also on any individual forest.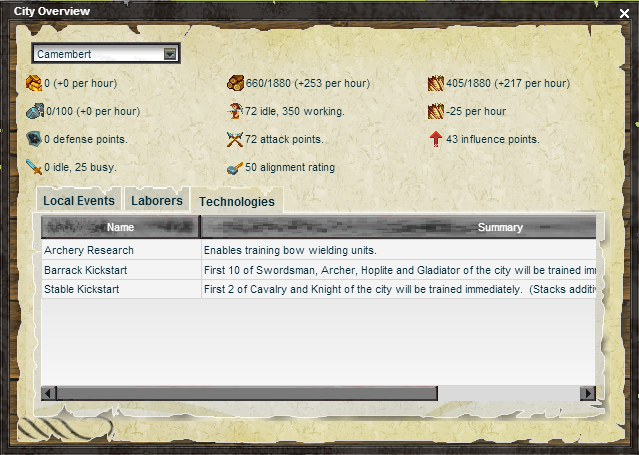 Blacksmiths and Armories, Tribal Hero's two "buff buildings" have undergone a significant change as well. These two building types now add a cumulatively stacking buff to the damage dealt to or taken from specific unit types. For example, the Gladiator Offensive Boost technology will increase all of your units damage against Gladiators by 2%. Combined with the brand new Technology Overview tab in the City Overview window, it becomes clear that this new system is designed to get out of your way and let you tailor your army to your enemy.
Finally, no new world would be complete without some much needed rebalancing of the individual units. The oft-abused Cavalry has gotten a 22% reduction in damage, hopefully making it less of an absolute powerhouse, and the consistently underused siege units, Helepolis and Catapult, have had buffs to make them easier to make and more valuable on the field.
Clearly, this is a monumental update, and I might even be inclined to call this a whole new game were it not so rife with the familiar comfort of its core gameplay and fantastic community. If you've not tried Tribal Hero, or if you hadn't considered coming back this world, give it a go; you won't be sorry you did.