Holdfast: Nations At War has been updated. Named after King George himself, we'll be introducing yet another map in this week's release! Join the rank and file as Holdfast: Nations At War is now 50% Off for the duration of Steam's Black Friday sale.
It would be great if you can help us spread the word around about the sale to bring this genre of Musket Warfare games that we all love in the limelight. We want to continue strengthening the following behind the game as it grows and develops.
More about what's the come in our latest blog post.
A New Map! King George
Strive for control over two war-thorn camps. Situated near the coastline, a lighthouse stands to overlook the possibility of an invasion. Along the paths leading to these camps, you'll find plenty of opportunities to outwit your enemies as you attempt to break through their defensive positions.
Designed with the intent to promote quicker more action paced gameplay, King George is playable on the Army Battlefield and Army Conquest game modes. Join one of the Army Front servers hosted in various regions to check it out!
Here's a first-hand look at the map.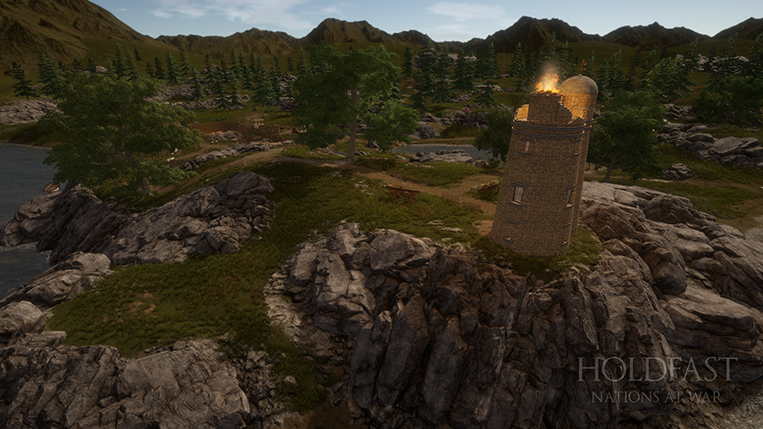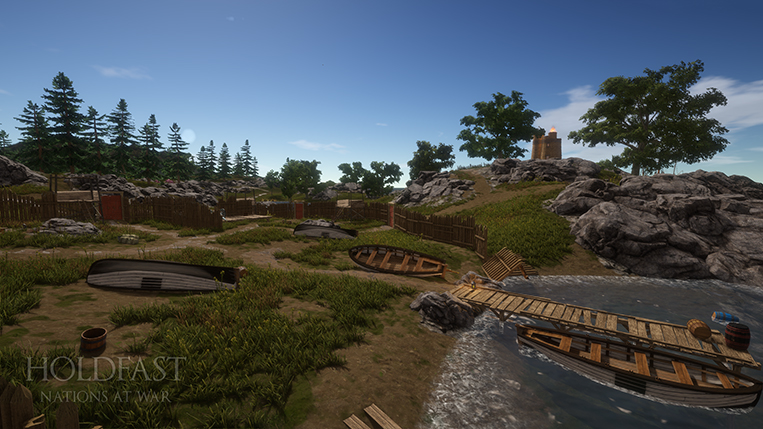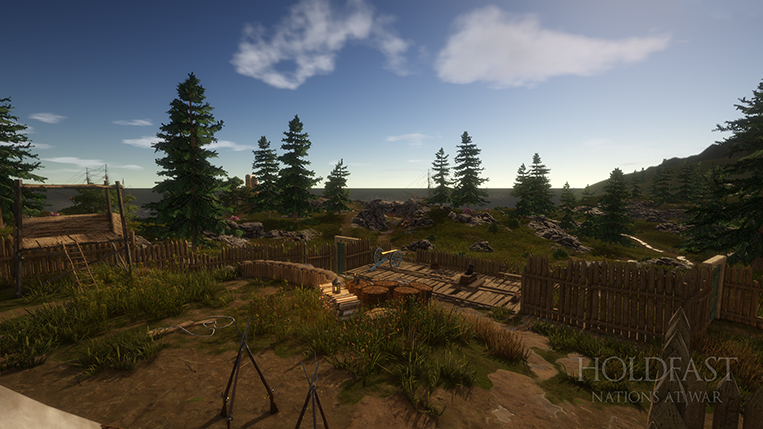 Constant Game Updates! Ongoing Dedication
We'd like to once again affirm our ongoing dedication towards pushing forward frequent game updates. To this effect, we recently introduced two developers, Dylan 'Wrexial' Abela and Alistair 'PingPong' Azzopardi to help produce content at a faster pace. We have also optimised our development pipeline to allow us to bring more members into the team as the game grows.
Here's a very brief list of what we've been up to during the past few months.

Game Updates
- Army Front! Battlefield, Conquest and Siege game modes all in one rotation.
» Multiple improvements to the Army Conquest game mode based on community feedback.
- 8 New Maps! King George, Ernest Ridge, Fort Salettes, Fort Schwarz, Snowy Plains 3 (L), Grassy Plains 3 (L), Desert Plains 1 (S) & Snowy Plains 1 (S).
- Melee Combat Mechanics! Direct improvements towards melee combat. More work will follow on this mechanic in a future update based on community feedback.
- Melee Arena Game Mode! Come up with new strategies on how to best your opponents before the arena gates open throwing you in a single-life team-based battle to the last man standing. Melee weapons are your only arsenal.
»6 new maps specifically designed for the Melee Arena game mode.
- End of Match UI! Strive for the very top before the match ends to boast about your standing.
- Game Engine Upgrade. This was one of the largest undertakings that the team has undertaken to date.
- Server Optimisations. Multiple server optimisations to stabilise performance over long periods of run time and reduce latency when a lot of players are in close proximity.
- Customisable Crosshairs. A much-requested quality of life addition that gives players full control over their crosshairs.
- Recruitment Channel. A dedicated chat channel that regiments (game clans) can use to advertise their own group.
» If you aren't too keen on seeing recruitment messages, we've also included an option that allows you to disable this channel through the 'Game' options.
- Quality of life additions, performance optimisations, bug fixes, gameplay balancing and a whole lot more.
Expect more updates to follow soon.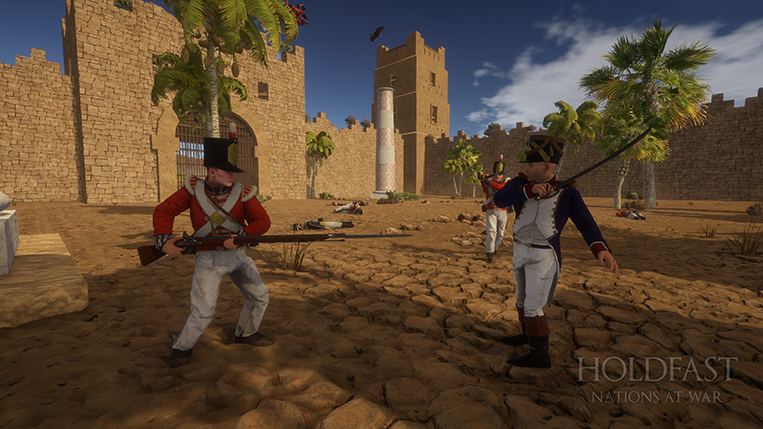 What's Next? Moveable Artillery & Cannoneer Class
We're going to stick to our plans and focus on artillery mechanics for the upcoming major update. The majority of the groundwork required that will allow players to move field guns around on the battlefield is already in place. Our sights are set on having a BETA up in the next few weeks.
Until then, have a good look at a couple of uniforms for the Cannoneer class that will be introduced in the same update.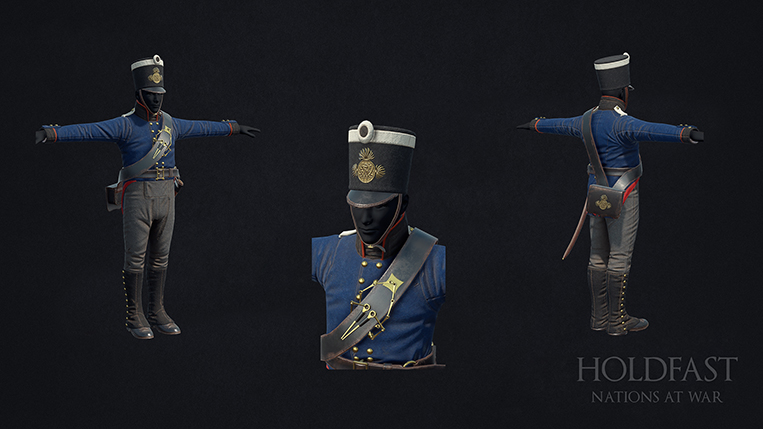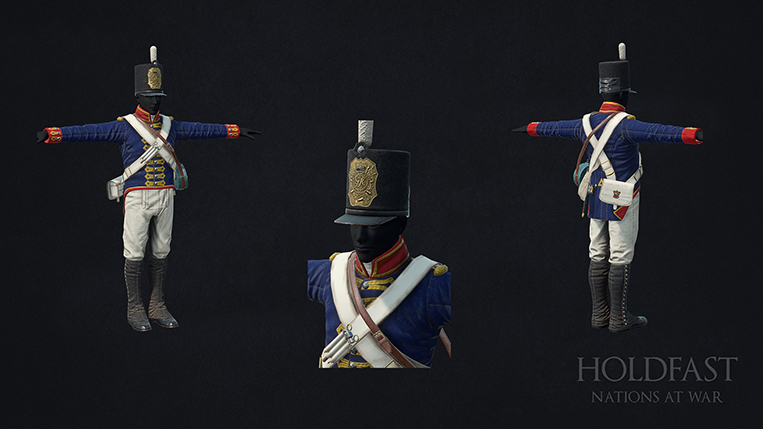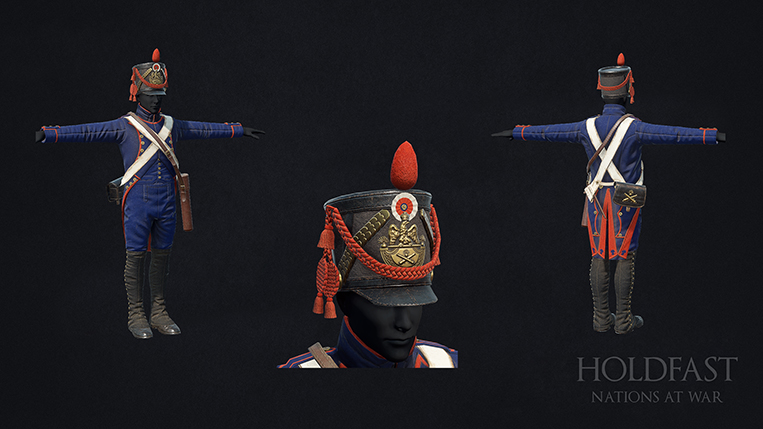 Community. Join The Discord!
Looking for a good bunch of fellows to play the game with? Do join our Discord! Linebattle events were players are encouraged to play in formations relevant to the Napoleonic era are hosted by the community throughout the week.
We look forward to seeing you there.
Join The Holdfast: NaW Community Discord!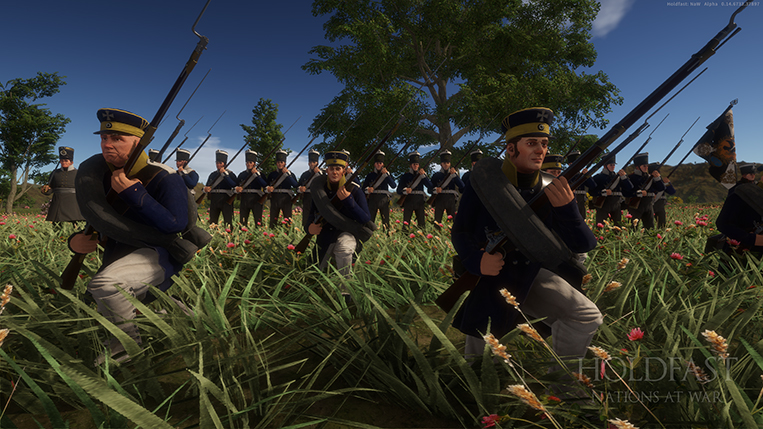 Once again, we would like to extend our heartfelt thanks to all the regiments and indeed the entirety of the community for their support.
We're working on the next update and until next time, may good health be yours.
Discuss this blog post here.

The Holdfast: NaW team,
- Refleax, Rycon, Dreas, Wrexial, PingPong, Walki, Cameron & Rejenorst
Anvil Game Studios