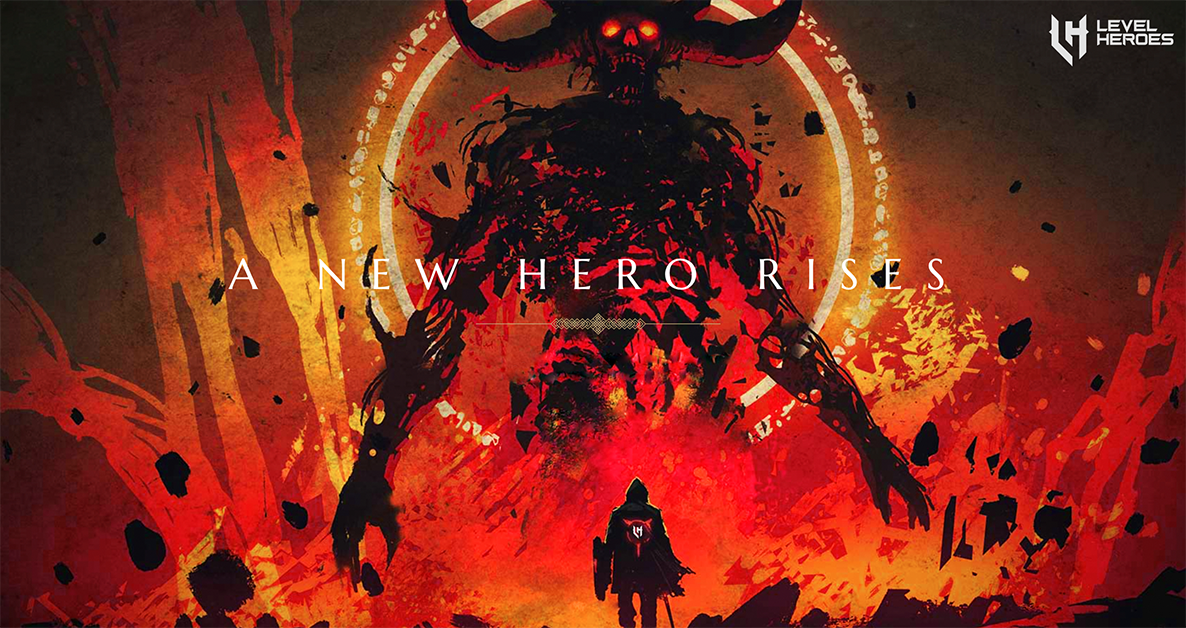 The gaming community is spread over many social networks and platforms. This means gaming content is distributed to too many irrelevant audiences. Managing and reaching compatible users is time consuming, costs money and requires a certain amount of know-how.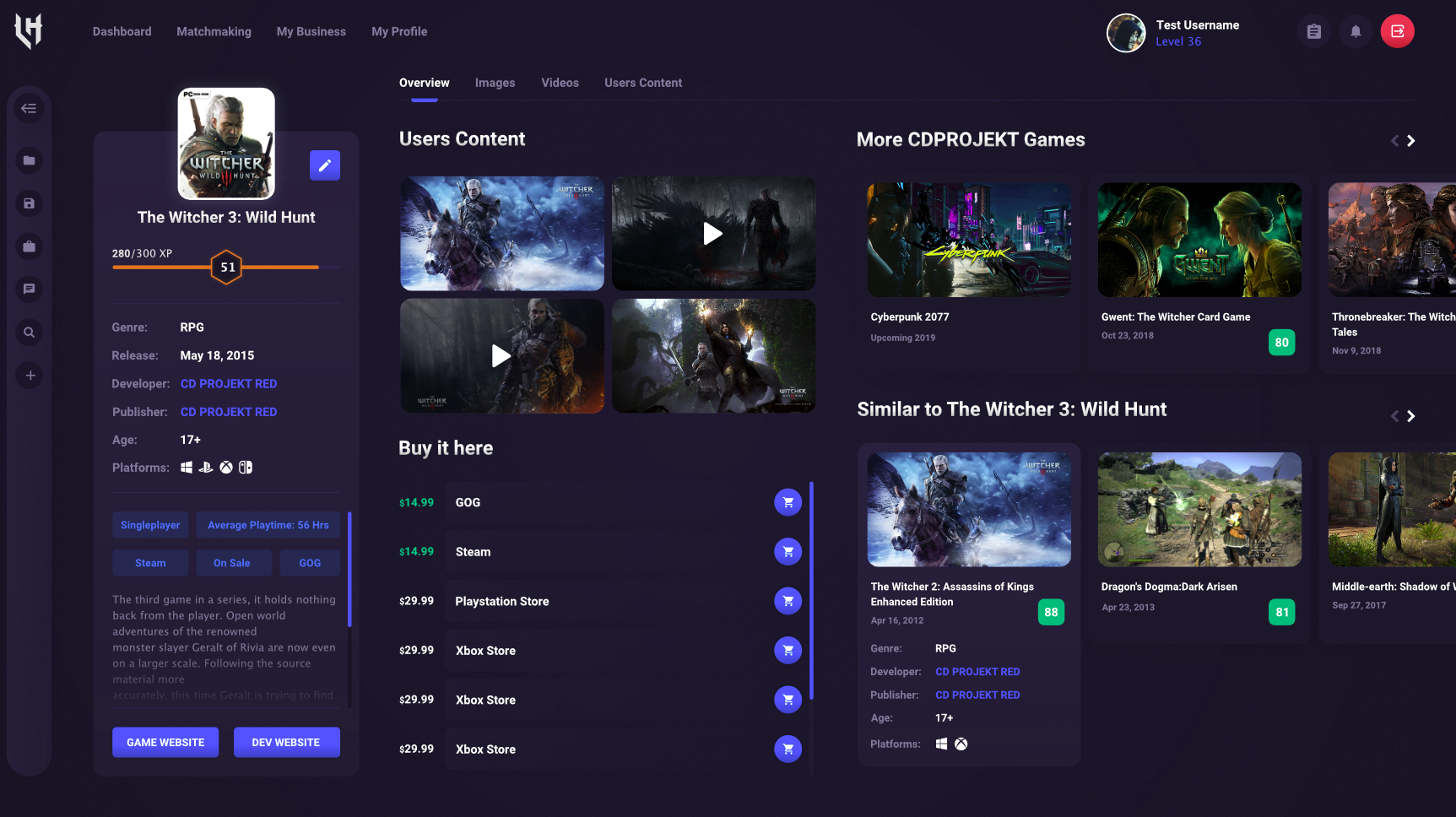 LevelHeroes provides a centralized management platform, built with an AI technology to give game developers, streamers and gaming professionals a place to match, collaborate and monetize with their communities.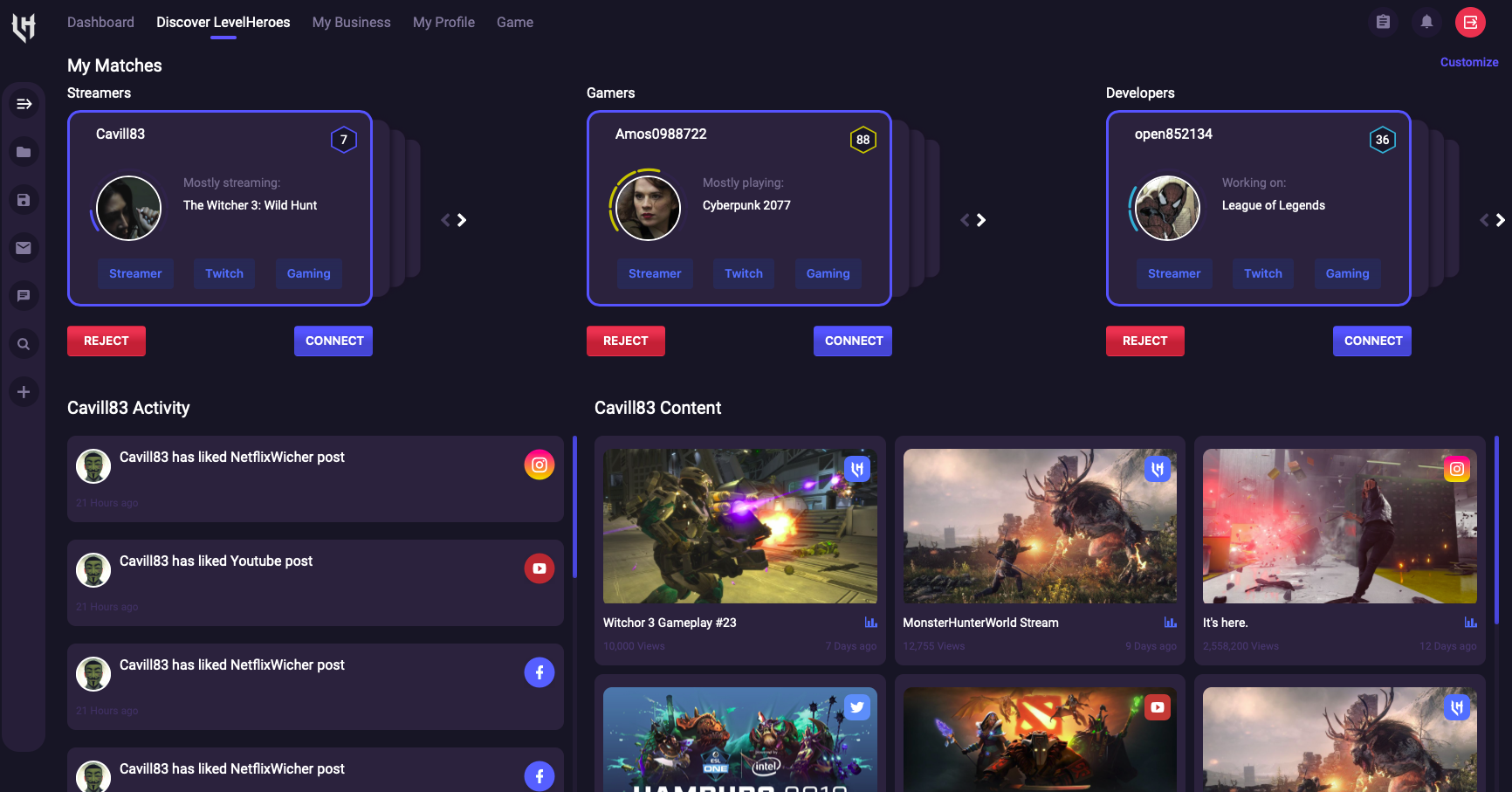 COMMUNITY MANAGEMENT
Build your community seperate and transferable from platforms like twitch, steam and co.
AI MATCHMAKING
Match gamers, streamers, game devs and gaming professionals on one platform
GAMIFICATION
Unique marketing system to support growth and monetize content

If you are interested to learn more and you want to be part of the closed Alpha, then feel free to sign up here www.levelheroes.com