Download the Demo here:
•
1.5 Years
It has been a long time since the last article about this game.
During this time, the game's direction has changed drastically.
It was originally intended to feature a long and intensive storyline.
With time, I realized how this was too ambitious. One person alone
cannot create a project of this size while maintaining a reasonable game quality.
This is why I shifted my priorites and now focus on the more important parts of the game.
Here is a summary of what I have done during the last 1.5 years.
---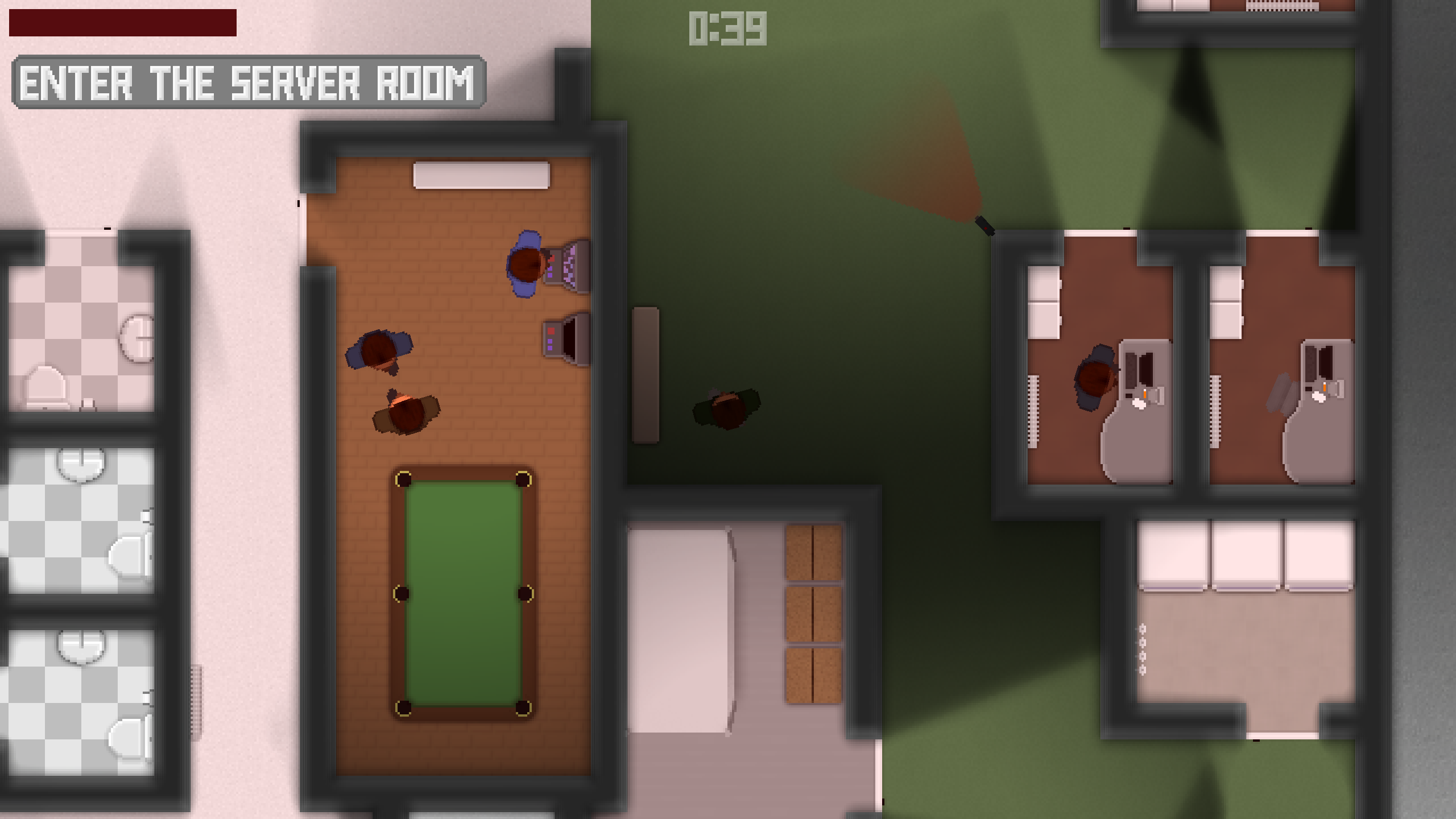 ---
A New Structure
With new priorities come new game mechanics.
As part of a changed focus, the game now encourages a more strategic play style
with new stealth-based features designed to make you think.
The story-centered structure that it once had is replaced
by a more simple level select system with 16 challenging scenarios.
Some levels include:
- Apartments
- Police Station
- Courthouse
- Gold Reserve
---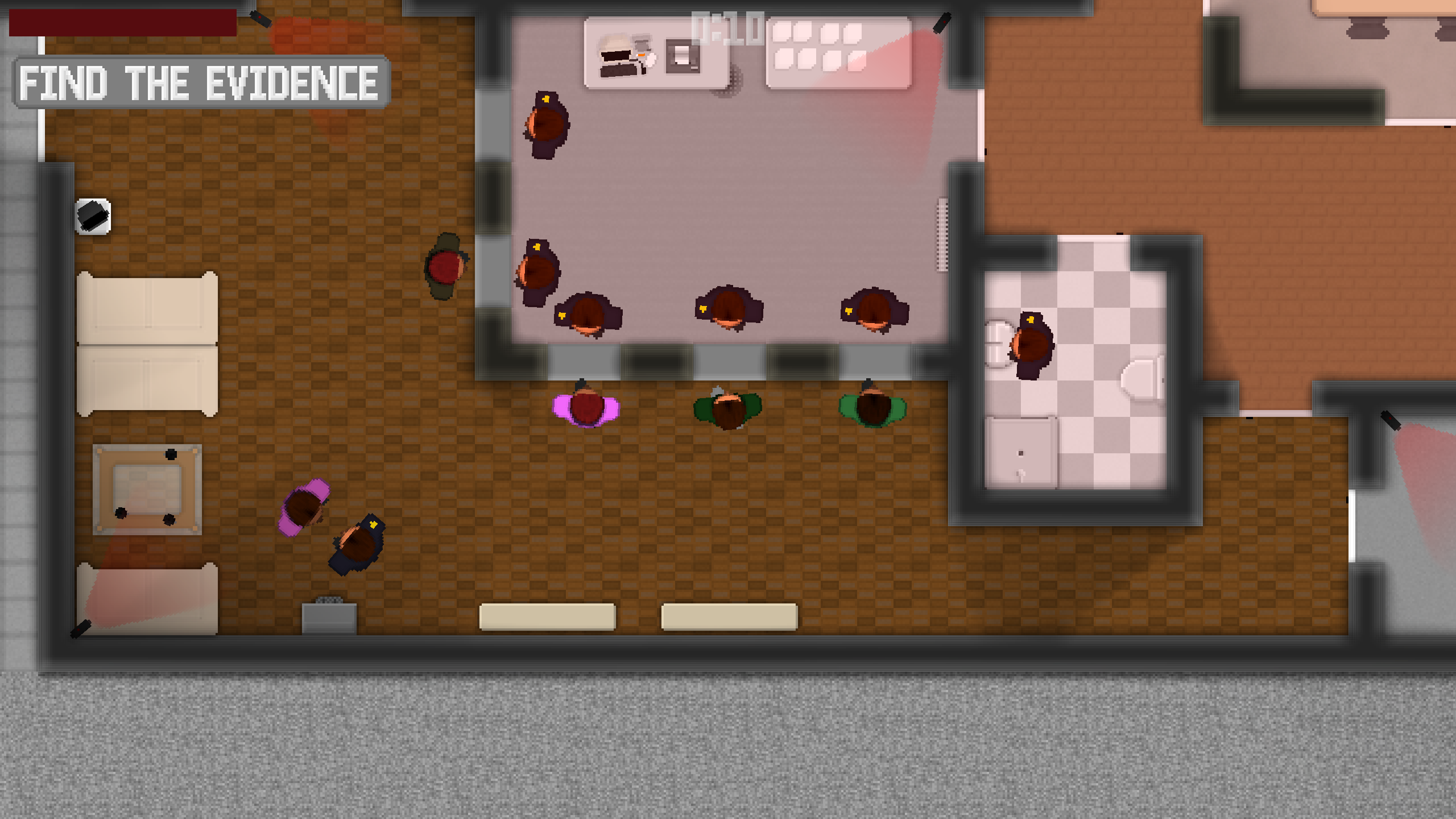 ---
Variety in Gameplay
In order to support several different playstyles,
I have changed my level design philosophy to think about
every decision a player can make, and design the levels with that in mind.
The weapons and equipment are re-designed, the minigames are better
and there are more features for both the silent and loud approaches.
---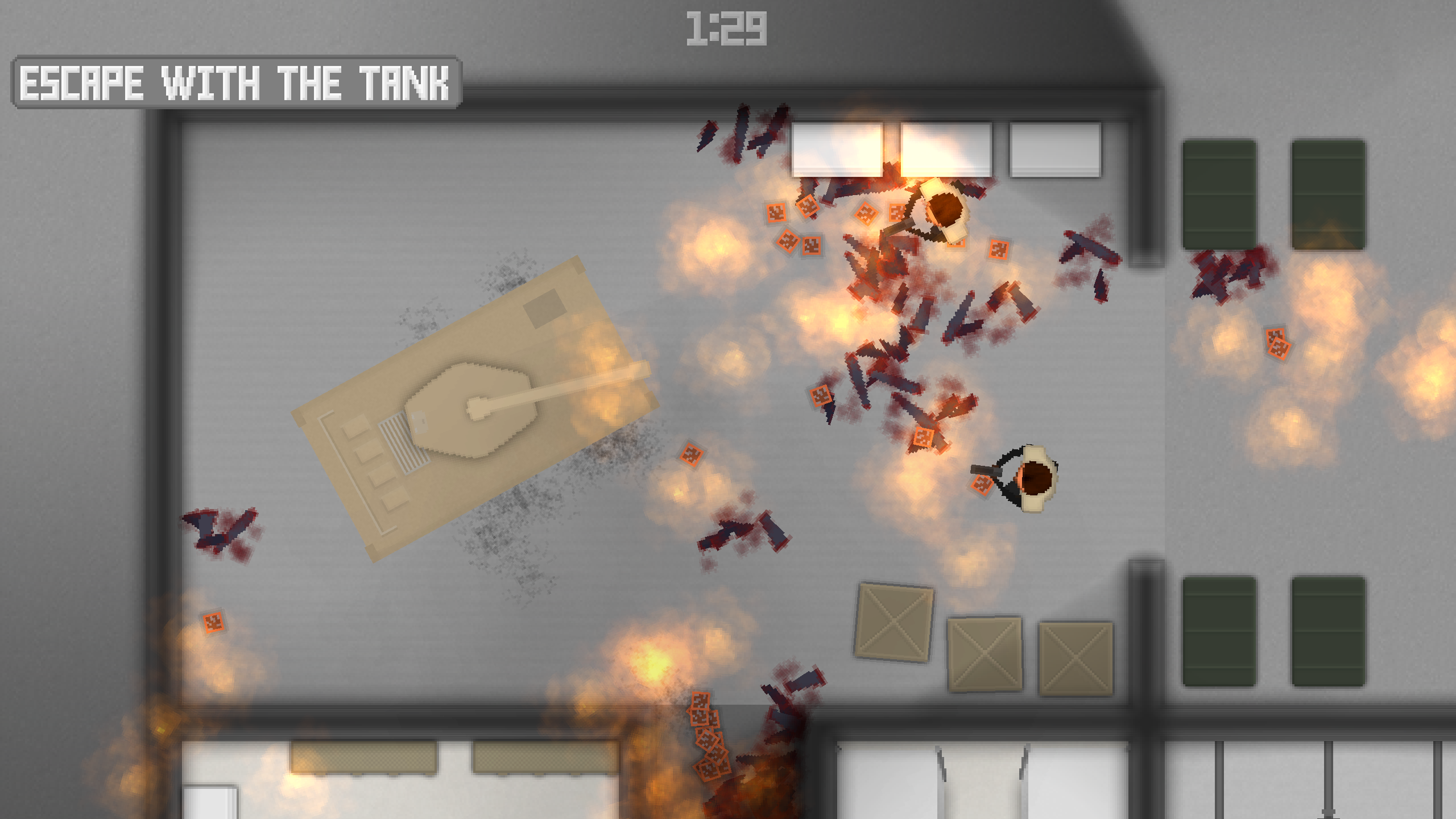 ---
Lighting Engine
It has always felt like the game was lacking depth.
After extensive experimentation, I discovered how important the lighting can be for a game.
With a lighting engine implemented, it is more immersive to play
and the game looks better than it ever has before.
---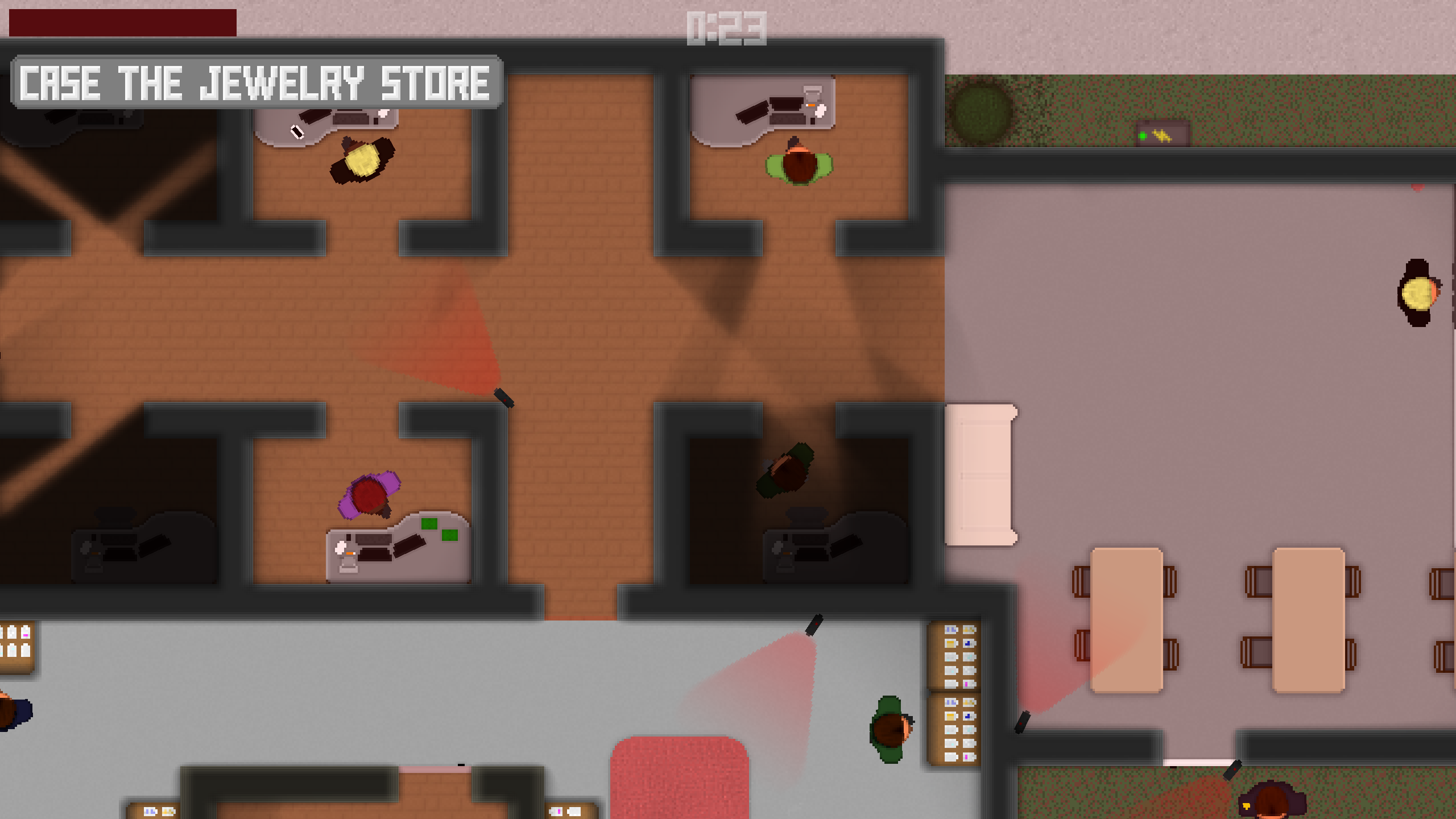 ---
Other Significant Improvements Include
- Improved player movement
- A tutorial level
- Smoother path finding
- Patrolling guards
- Rebalanced enemies
- Reaction indicators
- Electronic doors
- More minigames
- Optional loot
- Map details
- Object shadows
- Pause screen
- Added settings
- Multiple save file support
- Better UI animations
---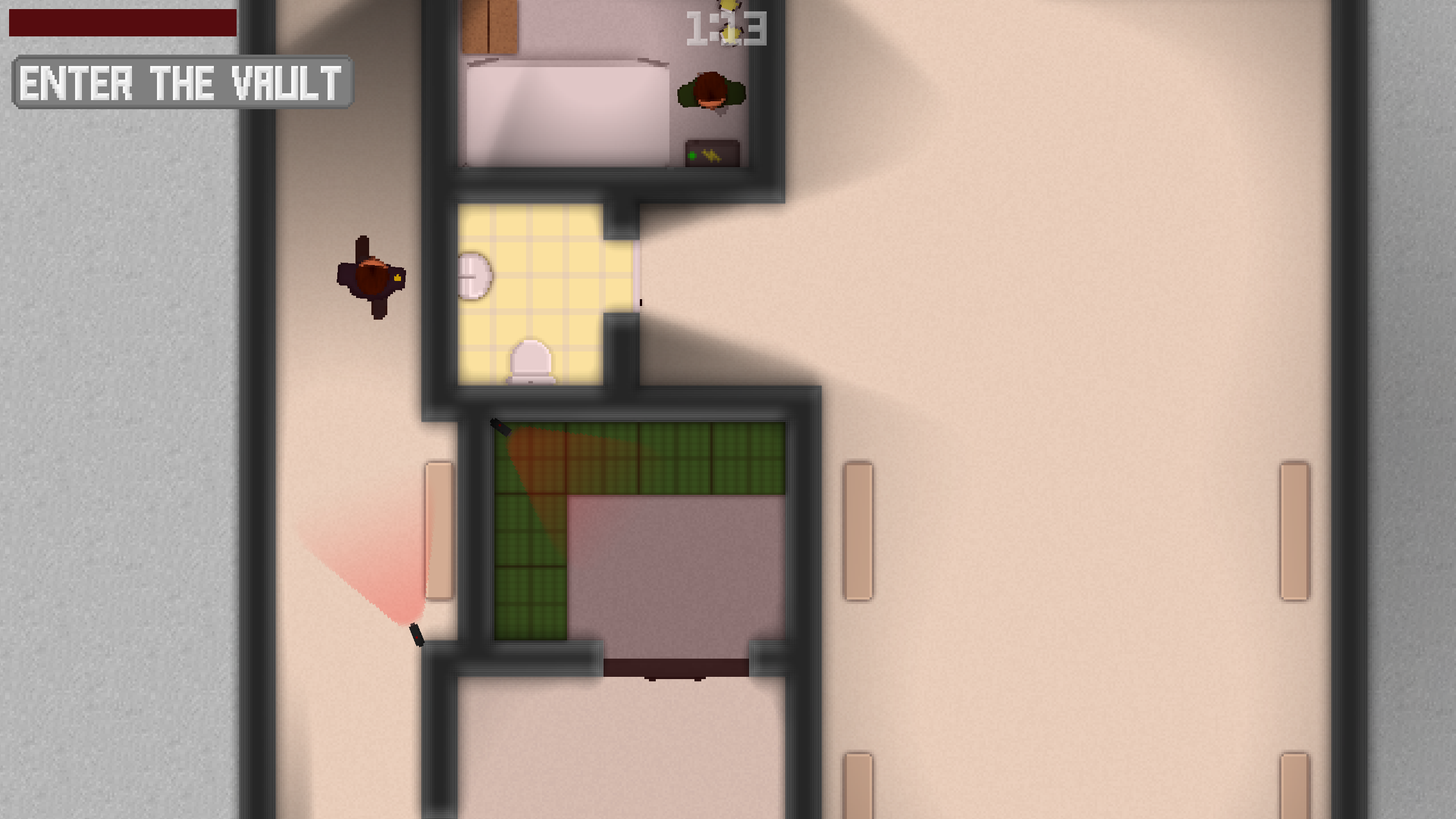 ---
Beta Testing
With the game being close to completion, I have begun small scale beta testing.
The early feedback as already been insightful,
and I am open to any ideas that could make the game even better.
---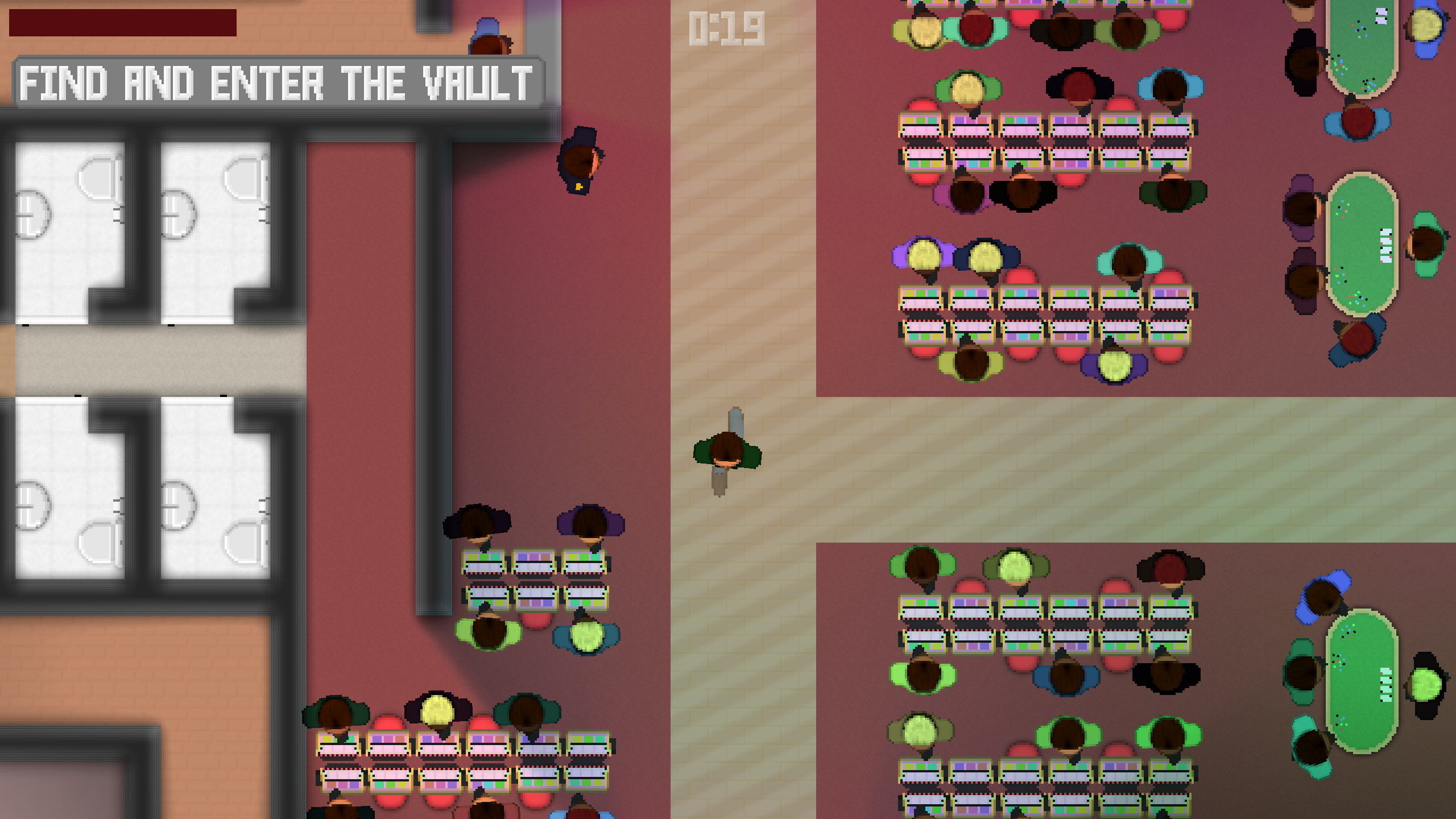 ---
Every single addition has its place, and I am working towards creating an updated demo of the game.

Thank you for reading.