Hello again guys, this time we are going to tell you some changes that we have been planning to bring to the game. The topic we have been discussing lately is the Tank customization option that the player has in the game. Let me explain it to you.
We came down to two options to select from,
The first option is the one which is similar to the mobile version, in which the player has a option to select the tank, the weapons and the power-ups. So the player can browse the garage and select a tank after which he has the option to customize it with the weapons and power-ups of his choice. In this option the player has a wide range of possibilities to customize his tank. The game delivers you a variety of weapons and power-up to choose from. Which helps the player to build his own tank according to his needs. One can blend a perfect tank which will serve him the best and bring him the flag of victory.
And the second option that we have come up with is making the tank pre-customised. In this option, the game provides the players with pre-customised tanks having specific weapons and power-up to select from. The player can select from a range of 8-10 HEROES(tanks), every one of them having a specific set of skills(weapons - power-up). This option is similar to all the character selection screen in MOBA type games where the person has to select from a range of heroes that have their distinct set of abilities.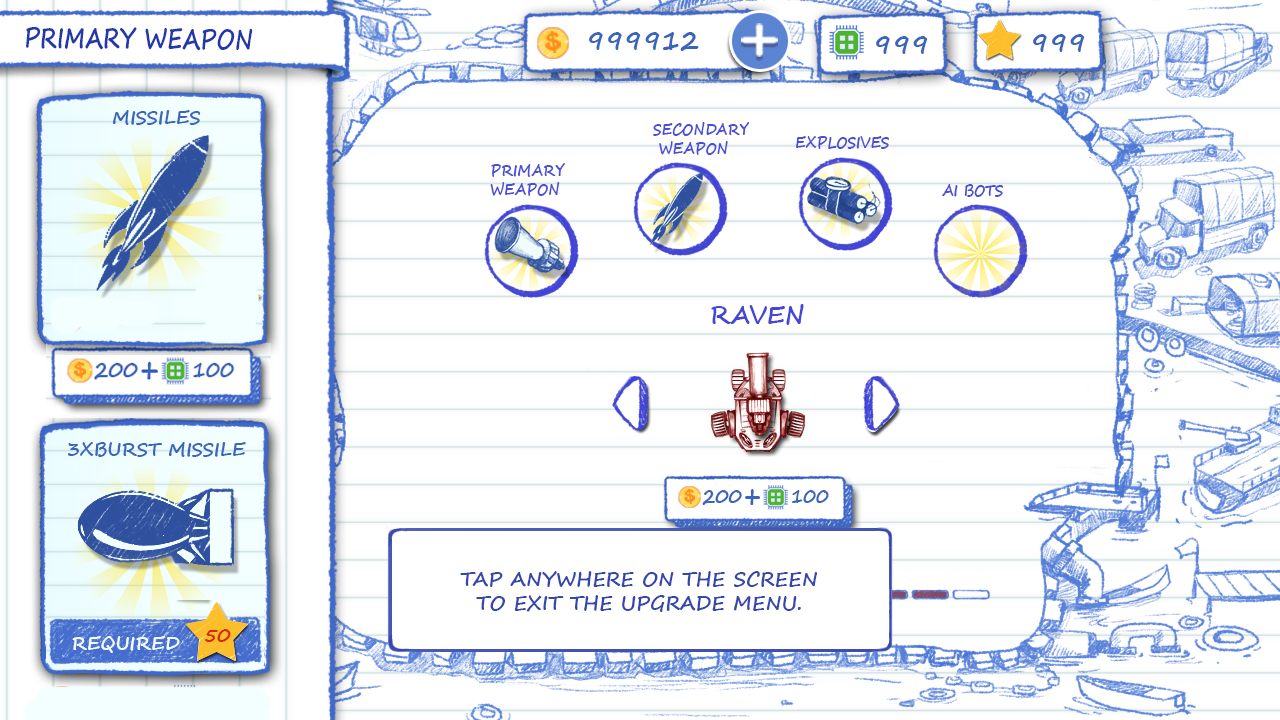 This is what the Tank selection or Tank upgrade looks like in the Android. This is basically the garage in which you can select and upgrade the tank and customize it
Other than this there are going to be a ton of changes but that will be all for now. The multiplayer gameplay will be the same with three game modes :
One on One Fight

Trophy collection

Coin collection
As we mentioned earlier the game will be released in Early-Access, which will not comprise of all the features that we plan to include in the game. For eg. the early-access will consist of only 1 vs 1 Fight, that will be later on increased to 3 vs 3 and also 5 vs 5, and tons of other feature whcih you will get to know very soon.
Currently we are almost in the Beta phase for the game, with the UI being worked on as we speak. The core features are being reworked to go well for a PC audience and you all are in for a fun time when the game launches in April. We have a lot to show you in the following weeks, stay tuned, stay prepared all you gladiators, because you know 'Scribbled Arena' emphasis on Arena!